Grab those energy bars, set up your heart rate monitor and pack, er, your cowboy hat, because we've tracked down the best and boldest adventure holiday ideas to get your pulse racing over the year ahead.
There's hiking, biking and horseback riding; swimming, stargazing and scuba diving; and all the action you need to get your adrenaline engines revved up and ready to rumble. After all, you need to put all the muscle you built up over the lockdowns to good use, right?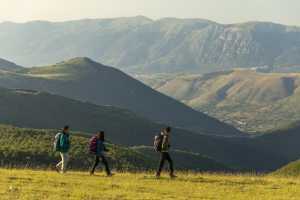 Whether you want just to dip a toe or are ready to go for the full belly flop, we've got something for you, with tours that'll take you cycling and sipping around California's wine-filled Napa Valley, and weekend adventures that'll give you something a bit more spicy to share with your colleagues on Monday morning. Flip the page to get ready for liftoff.
Without further ado, here are the best adventure holidays for 2022
On Foot
Hike gorgeous gorges in Australia's Northern Territory
With the Australian borders finally open, there's no better time to head to the southern hemisphere. Top of our hit list? This new six-day hiking tour from the specialists at Australian Walking Holidays, exploring the gorges, sparkling waterfalls, rock art galleries and stone country of dual World Heritage-listed Kakadu National Park. in the Northern Territory. Drink in 40,000 years' worth of Aboriginal culture heritage; cruise down the Yellow Water Billabong; camp in the wild; and bask in the glory of awe-inducing landscapes unlike anything you've laid on over the past two years. Note: the itinerary follows some of the toughest trails in the park, so this isn't an adventure for the faint of heart.
Australian Walking Holidays arranges five-night itineraries from £1,480pp; australianwalkingholidays.com.au. Fly to Darwin from £910; singaporeair.com
Give and get back to nature in the Italian Apennines
We're all starting to think about ways that our holidays can give back, and Exodus Travel's new Nature and Carbon Corridors project aims to do just that. For every one of its passengers, Exodus has partnered with Rewilding Europe to restore 100 square metres of land. And Exodus' Rewilding in the Italian Apennines is a new six-day tour that takes you through some of the region that's being rewilded, so you can soak it all in and enjoy the fruits of your labour, sort of, while you're there. You'll be accompanied by a local naturalist on the way, so you get a deeper understanding of how the process restores nature's ecosystems and biodiversity, while also fighting climate change by increasing the land's ability to store carbon. Well done you. If you want to further minimise your holiday's impact, it's set up so you can get there by train, too.
Exodus Travels offers a six-day Rewilding the Apennines tour from £2,099 per person, including flights, transfers and some meals; exodus.co.uk

Get lost on the Mongolian Steppe
For an adventure that's truly like no other, the mystical destination of Mongolia is pretty hard to beat. And Much Better Adventures' brand-new itinerary is probably the best way to do it, with nomadic herders guiding you along an unplanned route, hiking ger to ger (a bit like a yurt) and camping on the wild, breathtakingly vast Mongolian steppe. But there's more to this adventure than meets the eye. Sure, you'll get to gawp at incredible scenery, but Much Better is working with Eternal Landscapes, a guiding company on the ground in Mongolia that empowers local women on year-round itineraries (providing a more stable income), employing only female trip assistants to lead their tours.
Much Better Adventures offers nine nights including accommodation, guides, food and transfers, from £1349pp; muchbetteradventures.com. Fly from Gatwick to Ulaanbaatar via Istanbul from £901 return; turkishairlines.com
On wheels
Sip and cycle through Napa Valley, California
Adventure, but make it luxury: Intrepid Travel, one of the best-loved tour operators known for cool itineraries and brilliant positive initiatives like TK, has added to its repertoire with a range of premium trips with four-star accommodation, private transport and access to many experiences not found on its other programmes. And as part of this new range, you can cycle through California's Sonoma and the Napa Valley – we can bet you know what that means: wine, and plenty of it. Of course, you'll also be dazzled by California's 1,000 year-old redwood forest and the breath-takingly rugged Pacific coastline. There'll be plenty of breaks for tastings, natch, and if you're more about picpoul than peddling, you can opt for an e-bike, too. Can we come with you?
Intrepid Travel offers five nights including accommodation, breakfast, transport and some activities from £1,641pp; intrepidtravel.com. Fly from Heathrow to San Francisco from £479 return; lufthansa.com

Drink in the desert in Morocco
Reading about Morocco is a bit like perving over the menu of a restaurant you can't eat at: everything makes you gasp in delight, but you can't actually try it – unless you book in for Saddle Skedaddle's guided cycling adventure that takes you from the Atlas mountains to the desert. You'll be one step closer to Saharan sand dunes, stargazing, wild Atlantic shores and snow-capped mountains, along with fortified kasbahs – and that's before we even get to the rich flavours of Moroccan cooking. The nine-day trip is one hell of a way to experience mystical desert culture, with its palm-fringed oases and romantic abandoned villages. And yes, there are camels. Now, where's our credit card?
Saddle Skedaddle offers eight nights including accommodation, breakfast and some other meals, guides and transfers, from £1,345pp; skedaddle.com. Fly from Gatwick to Marrakech from £98 return. easyjet.com
Hit the (great American) road
If you've been missing the incredible landscapes of the USA as much as us, this 14-night RV itinerary through Washington DC, Maryland, Virginia and all the wild trails in between is one hell of a way to make a comeback. And while you'll be travelling along the route in an RV, there are plenty of chances for extra adventure along the way, from hiking to biking to horse back riding. Strap yourself in and get ready to experience the Appalachian Mountains in Rocky Gap State Park, Assateague Island National Seashore with its wild horses; Douthat State Park's 45 miles of hiking trails and 50-acre lake, primed for swimming. Enough adventure activity for you yet?
Vacations to America offers 14 nights including flights, RV rental, maps and directions from £1,698 per person based on four sharing; vacationstoamerica.com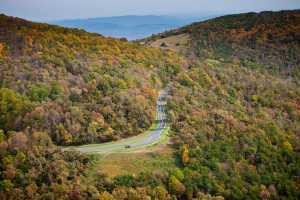 On water
Go sea kayaking in Scotland
Buckets of history, Scottish charm, stunning landscapes and, yes, golden beaches – a trip to the Isle of Mull really isn't anything to, erm, mull over. Wilderness Scotland's new itinerary to this Inner Hebridean island is an absolute doozy, giving you a chance to paddle alongside porpoises and basking sharks, gawp at the Sound of Iona, and sail to Staffa and the Treshnish Isles. Who needs New Zealand's Milford Sound when you've got an enormous puffin colony? When you get tired from all that paddling (bonus: you'll have massive guns by the time you're done), you'll be staying in a private catered lodge, which sounds alright to us.
Wilderness Scotland offers five nights including accommodation, guiding and transfers from £1,395pp sharing; wildernessscotland.com. Travel by train from King's Cross to Oban, Scotland, from £177 return. nationalrail.co.uk
Swim in Slovenia's lakes
Slovenia's Lake Bled is famously one of the most beautiful vistas in the world, with its fairytale castle perched atop a hill. But book in for Much Better Adventures' swimming adventure and see it from a completely different perspective: the water. The itinerary kicks in at the equally beautiful Lake Bohinj, where you'll dive into the water and swim 2km across (or 4km if you're feeling up for it), followed by lunch on the shoreline, an afternoon on the Pokljuka Plateau and a moonlight mountain hike. Next up is Lake Bled itself, and, well, you know what you're going to do. What's more, you'll be swimming under the guidance of professional athletes and coaches who'll help you improve your technique. Beats the usual weekend hangover.
Much Better Adventures offers a one-night trip including accommodation, guides, meals and transfers from £398pp; muchbetteradventures.com. Fly from Gatwick to Ljubljana from £115 return; easyjet.com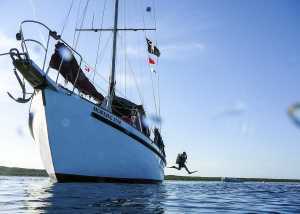 Live on a boat in The Bahamas
The Bahamas: home to mamas, swimming pigs, the world's bluest seas and now you, as you embark on an exclusive liveaboard adventure in the Exumas National Park. The Bahamas archipelago boasts islands and cays aplenty, with crystal clear waters and vibrant reefs for snorkelling and scuba diving, and one of the best ways to take it in is via this liveaboard adventure with Dive Worldwide. Over the course of six nights on board you'll be able to go on up to 19 dives, and the price includes tanks and weights. Aye, aye, captain.
Dive Worldwide offers a seven-night liveaboard dive trip (snorkellers welcome) including all accommodation, most meals, up to 19 dives, tanks and weights, and return flights from £1,825pp sharing. diveworldwide.com
Wildcards
Reach new heights at Ras Al Khaimah's Jebel Jais Adventure Peak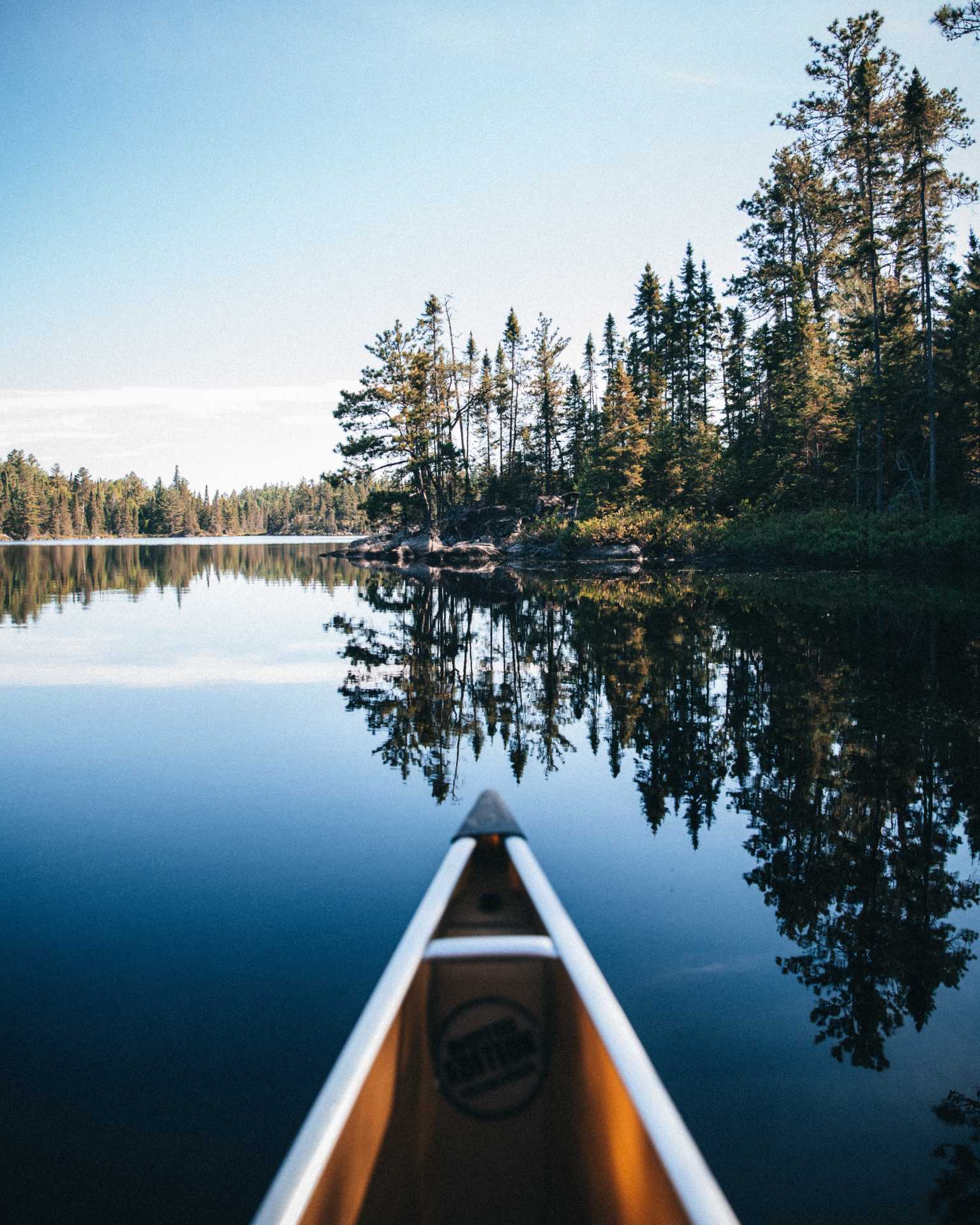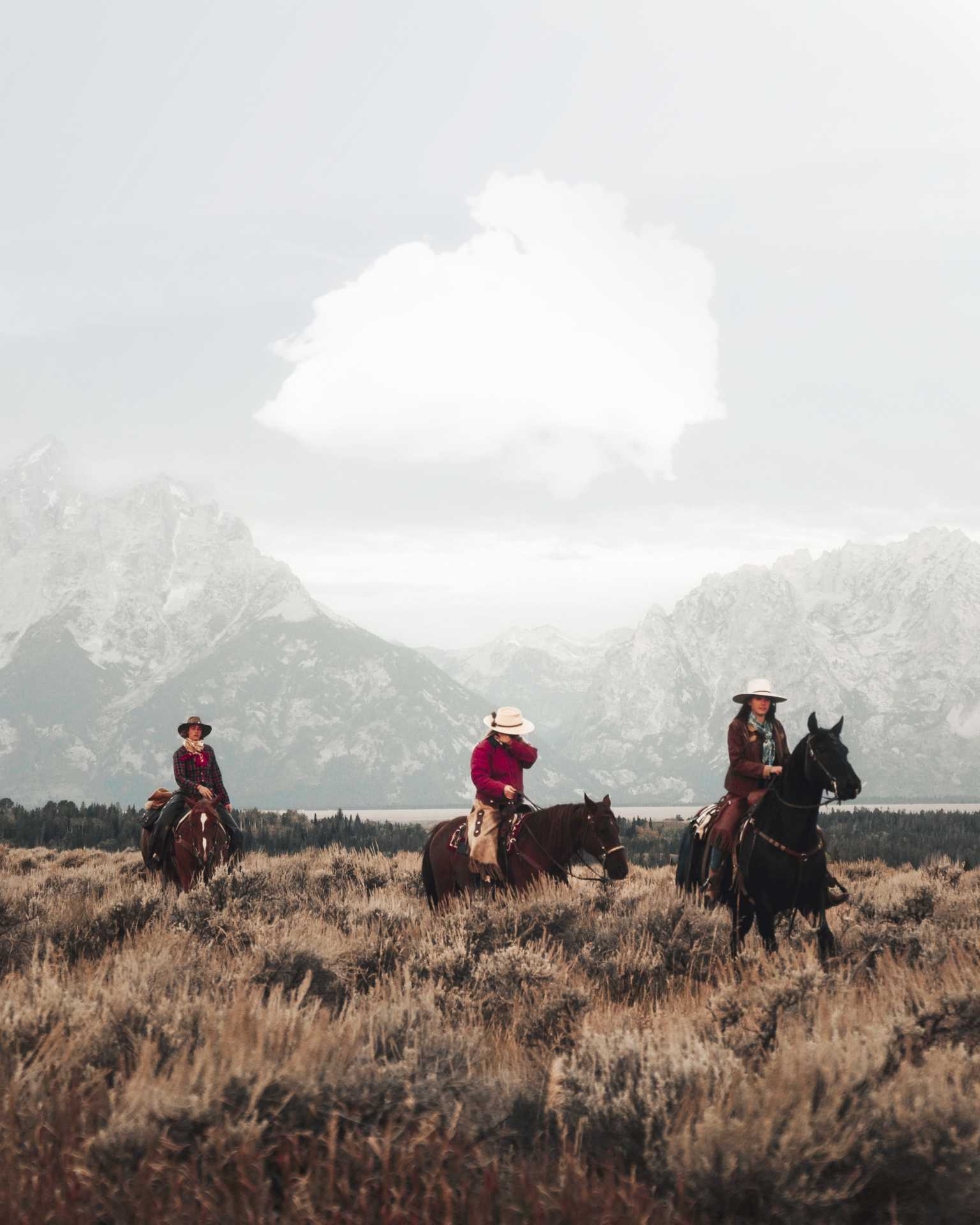 With year-round sunshine, 64km of beaches, mangrove swamps, green oases and the magical panoramas of the Hajar mountains, Ras Al Khaimah should be on your holiday hit list. Recently added to the many reasons to visit is a roster of new attractions are the top Jebel Jais, the UAE's highest mountain peak. First up there's the Bear Grylls Explorers camp, where you'll learn survival skills for the most extreme conditions; and then there's Jais Adventure Peak, where you'll find the world's longest zipline, the Jais sledder and the Sky Tour, a sky bridge that's 1.25km above sea level. Once you've had your high-octane thrills, there are plenty of beaches, UNESCO world heritage sites and more to bring you back down to earth.
Fly to Ras Al Khaimah from London from from £337 per person; emirates.com. Find out more about Jebel Jais and book at visitjebeljais.com
Saddle up for a Wild West adventure, Wyoming
Giddy up, pony, and grab your best cowboy hat for an all-American adventure that'll see you take part in horse riding, fly fishing and more at ranches in Wyoming, Montana, Colorado, Oklahoma or Kansas. You can scale up the action according to what you're in the mood for: Goosewing Ranch in the Gros Ventre River Valley in Wyoming is ideal for riders of all abilities and will throw you into ranch life with line dancing lessons and cowboy cookouts, plus there are optional add-ons to go on a guided tour of Yellowstone and Grand Teton National Parks or white water raft on Snake River. Bet you're glad you held onto those cowboy boots.
Inspiring Travel Company offers a six night stay at Goosewing Ranch, Wyoming from £3,469 per person based on two sharing. Package includes return flights from London Heathrow with United Airlines, private transfers, full board and ranch activities. inspiringtravelcompany.co.uk
TRIBE's Run for Love ultramarathon in Croatia
Alright, enough of the leisurely walking: it's time to pick up the pace – and your heart rate. And an ultramarathon – that's a whopping 260km, or an average of 43km daily over the course of a week – should just about do the trick. Thankfully Run for Love's ultramarathon takes place in Croatia's absolutely gorgeous national parks, taking you along mountain ridgeways and finishing up with the Golden Island Half Marathon on the isle of Krk, home to varied landscapes that range from forests to rocky ridges. Along the route, you'll summit the highest peaks in the Velebit Mountains, swim in the Adriatic sea and camp on beautiful beaches. What's more, this is the fourth race in TRIBE's (yes, that's the energy bar brand, so the snacks will be excellent) Run For Love series, which raises money to fight modern slavery. Don't fancy the full shebang? You can just join for the Golden Island half marathon at the end.
14-22 May. Entry costs £1,409, and includes eight nights accommodation, safety support, and transfers; triberunforlove.com. Fly from Stansted to Zagreb from £117 return. ryanair.com