You might know Florida best for its theme parks and seaside resorts, but there's a lot more to the Sunshine State than that.
In fact, you may be surprised to hear that the state boasts a wide array of areas of natural beauty, world-renowned among thrillseekers and sportspeople alike.
Whether you prefer to enjoy the great outdoors from the saddle of a mountain bike or the saddle of a packhorse, like to jump into the deep end diving or kayaking, or are angling for some of the world's best sportfishing, read on to find out about the many bucket-list activities to try in Florida.
Mountain biking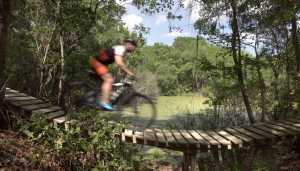 The United States is renowned for having some of the best single-track mountain biking trails on the planet, and the state of Florida is no exception.
For those looking to hit the trail on two wheels, there are a huge number of different sites to choose from including Alafia River State Park near Tampa or Virginia Key North Point Trails near Miami.
However, the first and foremost stopoff for the serious cyclist is inarguably Santos Trailhead & Campground. Situated South of Ocala and about an hour away from Orlando, Santos is part of the Marjorie Harris Carr Cross Florida Greenway, an incredible 100-mile linear park with more than 300 miles of trails – plenty of cross country to tear up on the bike.
Fishing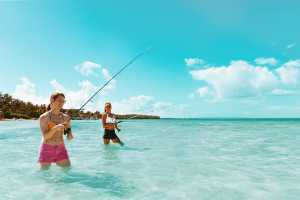 Fishing in Florida has been championed in the pages of American writers from Ernest Hemingway to Jim Harrison, and there's good reason for it – the sportfishing on offer in the Florida Keys is some of the best in the world.
A 300-mile reef runs from the Dry Tortugas off Key West to the St Lucie Inlet in Stuart, and the Gulf Stream flows vigorously along it, carrying larvae, coral and other invertebrates to create a very healthy ecosystem.
This, in turn, makes it prime territory for a veritable fisherman's bounty, including marlin, mahi mahi, blackfin tuna, swordfish, sailfish and three species of mackerel. Put simply, it's one of the best fishing spots you're likely to find.
Horse riding on Amelia Island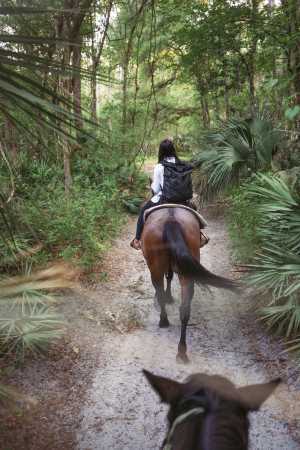 North of Jacksonville, on the Atlantic coast of Florida, you'll find Amelia Island. Known for its dunes, its boardwalks and its soft, pristine sand, is a great destination for lovers of all things equestrian.
Horse riders from all corners of the country and, indeed, the globe, flock to its shores for the opportunity to ride with the sound of waves lapping up against the sand and the fresh ocean air caressing the skin.
Whether you're taking a horse out to watch the sun rise over the Atlantic or set over the Gulf of Mexico, you're in for a memorable ride.
Ichetucknee Springs State Park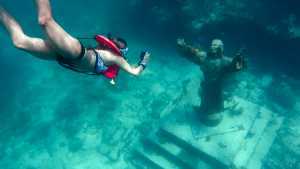 Nestled in the northern quarter of Florida, less than an hour from Gainesville, you'll find one of the state's most renowned parks: Ichetucknee Springs.
Fed by subterranean aquifers, the water is as fresh and limpid as you'll find, with clear, uninterrupted views to the riverbed.
This makes it the perfect location for all things waterborne, and Blue Hole Spring is world-renowned for its diving, while Ichetucknee River is a popular destination for those who want to take it easy on a tube drift.
In fact, the entire network of lakes and streams offers some of the best paddling, canoeing and kayaking in the country. Bonus points if you're a birdwatcher – there's a wealth of avian wildlife to spot here, too.
Diving in Phil Foster Park
For those who want to explore the depths of the saltwater sections of Florida, point yourself to Palm Beach County and the famous Phil Foster Park.
Situated a mere 15 minutes from West Palm Beach, the protected area offers a bevy of different aquatic activities.
There's an underwater snorkelling trail; day and night-time diving; the option of guided dives for underwater photographers; fishing from the park's various piers; and a whole raft of offshore diving sites nearby.
For those looking to take the plunge, Phil Foster Park is the place.
Bioluminescent kayaking on the Space Coast
There's something perfectly peaceful about paddling along a flat expanse of water.
Multiply the magic by a factor of ten by kayaking through a lagoon at night surrounded by bioluminescent plankton that lights up with every stroke.
This is just one of the many pursuits on offer at Florida's Space Coast, near Cape Canaveral in Brevard County, where you can also navigate the Banana River, Indian River and Mosquito Lagoon spotting wildlife including manatees, mullet and dolphins.
Find more inspiration at visitflorida.com