Looking to get away from it all? Head for the hills – Texas Hill Country to be exact – and the picturesque town of Fredericksburg, where roots run deep and the climate never disappoints.
As you'd expect for a historic town in this part of the world, its bustling Main Street is full of great restaurants, as well as places to shop, drink and hang out. And away from the centre, whether you're angling to imbibe world class wine, check in with Fredericksburg's fascinating German heritage, delve into the nuances of history at a first-rate museum, or visit the beautiful neighbouring countryside – Fredericksburg, Texas has a little something for everyone. Read on to discover more.
Grape expectations
You may not have guessed, but Texas is actually the fifth largest wine producer of all American states, and Fredericksburg is the beating heart of Texas Wine Country. Oenophiles travel from around the world to visit the Fredericksburg AVA (American Viticultural Area – the US's appellations) and taste its many wines, with over 50 wineries, vineyards and tasting rooms in the region. A variety of grape varietals flourish among the area's granite and limestone outcroppings, including viognier, cinsault, petite syrah, sauvignon blanc, tempranillo and cabernet sauvignon, to name a few.
Wilkommen to Fredricksburg
Settled by German farmers in 1846, Fredericksburg is a town with a deep-rooted connection to its heritage. Teutonic influences are still visible in every facet of Fredericksburg, from its elegant shops and fine dining to its historic buildings and German cuisine restaurants. To get the true taste of the town, visit one of the quaint German bakeries or contemporary beer breweries. Over the years, it's become a perennially popular weekend destination from the nearby cities of Austin and San Antonio. The welcoming, robust, and pioneering spirit of its founders still rides today.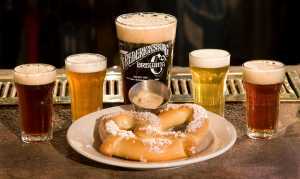 Under glass
Anyone looking to learn more about the town's 175-plus year history, from its German origins to the present day, will be well rewarded with visits to its fabulous museums. The Pioneer Museum tells the story of the town's founders who overcame hardships to establish the destination as it is today. Military buffs will want to visit the National Museum of the Pacific War, created in homage to town resident Chester W. Nimitz, who commanded the United States Pacific Fleet in World War II. Finally, president Lyndon Baines Johnson was born in Gillespie County and buried at his ranch in Stonewall, Texas – a 20-minute drive from Fredericksburg. The Lyndon B. Johnson State and National Historical Parks tell the story of LBJ's larger than life personality and legacy.
Goin' to the country
Immortalised in the eponymous song by recording artist Waylon Jennings, Luckenbach, Texas still cleaves to its folklore as one of the state's most renowned music centres, having attracted country music royalty over the years such as Willie Nelson and Lyle Lovett. Named for the German-born Jakob Luckenbach, one of the most influential settlers of Fredericksburg and the Texas Hill Country in the mid-1800s, Luckenbach has long held country music and German-Texan heritage as defining features of its identity. Located a stone's throw from Fredericksburg, the jewel in its crown is undoubtedly its tiny dance hall, which hosts popular concerts throughout the year. If you get the chance, Texas band The Broken Spokes put on the kind of show that's been keeping this quintessential country music destination swinging for generations.
Rock on
Nature lovers visiting Fredericksburg will want to beat a path to Enchanted Rock. Located just 17 miles from the town, the beautiful pink granite dome rises 425 feet from the surrounding area, and has drawn people for thousands of years. There is a plethora of activities available to visitors, including camping, hiking, backpacking, rock climbing, trail running, birding and picnicking. It's the zenith of the great American outdoors.

Life is peachy
A feature of Fredericksburg is peach season, when ample harvests of the region's hero fruit are brought down from Texas Hill Country into the city, and can be found in markets and grocers – and on restaurant menus – from mid-May through mid-August. Put simply, these fruit-bearing orchards provide the region with some of the juiciest, sweetest and most refreshing fresh fruit you're likely to get anywhere in the USA.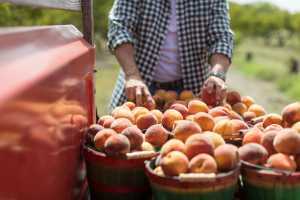 Book your trip
To book your very own tailor-made Fredericksburg trip, visit trailfinders.com or call one of the Trailfinders experts on 020 7084 6500
Visit visitfredericksburgtx.com to discover more.