While we love a skiing trip as much as anyone here at Escapism, it can be increasingly difficult to find great slopes without the crowds. As the classic European ski resorts become popular holiday destinations year-round, and the après traditions are taken up with gusto, fresh powder becomes harder to come by and a day on the mountain becomes a little more dodgeball than downhill. 
So, for the adventurous snow sports enthusiast, it's time to look off the beaten track (or the beaten slope, so to speak). Scratch under the surface and step away from the well trodden and there remains a whole host of ski resorts that fly under the radar. Free from the crowds, they serve up miles of untouched snow to carve to your heart's content. Here, we round up our pick of the best, just in time for the ski season kick off. 
Crested Butte, Colorado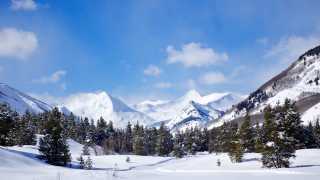 It may be less renowned than its bigger siblings Vail, Aspen and Breckenridge – but Crested Butte is undoubtedly one of America's most charming ski resorts, where lift lines tend to be of a diminutive nature and slopes largely uncrowded. The mountain is known for its steep and rugged terrain, something that's mirrored in the nature of the town, which traces its origins back to a roughcut coal mining outpost. Its most famous saloon still retains a memento from those brawny days: its beams are pocked with bullet holes. Make sure to save room for a slopeside lunch at Uley's Cabin, famously a bootleggers mountain bolthole, now an upscale New American bistro.
Rusutsu, Japan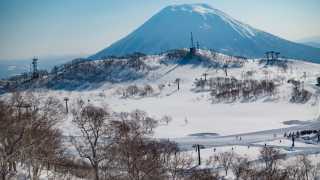 While its neighbour Niseko gets more footfall, Rusutsu is the better Japanese resort for both champagne powder and unvarnished Japanese culture. Situated on the northern island of Hokkaido next to sublime stratovolcano Mt Yotei, Rusutsu occupies one of the most perfect microclimates for deep powder in the world. Large weather systems sweep through Siberia, absorb buckets of moisture crossing the Sea of Japan, and absolutely vomit metric tons of incredible snow. And there's nothing better than housing a hot bowl of ramen or local seafood donburi to warm the cockles after a brisk day. Bonus points: there's a wacky 1970s amusement park attached to Rusutsu that will add a psychedelic edge to the jetlag.
Jackson Hole, Wyoming
Jackson Hole is the Old West at its earthy best. It's also a rather chic place to post up for the winter, with celebrity residents running the gamut from Harrison Ford and Sandra Bullock to Kanye West and, erm, Dick Cheney. Dicks aside, if you're looking to cut virgin lines through pristine cowboy powder, you'd be hard-pressed to find better backcountry than the Grand Tetons, which has attracted steeps skier and snowboarder royalty for donkey's years. Johnny Cash immortalised the town with the words: 'I'm going to Jackson. Look out Jackson town.' We recommend you follow suit a book some flights.
Lech, Austria
Want to become a better skier or snowboarder? Hit the slopes and try to keep up with Austrians. Per capita, they rake in the medals more than any other country. Ask any Austrian where the best skiing is in their home country and they'll shout out the Arlberg region in general and Lech in specific. Not only does it boast 305 kilometres of deep powder and beautiful terrain, but it's also one of the chicest destinations in Austria, with a brilliant assortment of fine dining restaurants, one of which boasts a Michelin star. Austrians party as hard as they ski, something worth taking heed of during apres.
Val Gardena, Italy
Val Gardena offers a kaleidoscopic downhill experience. Nestled amongst finger-like spires of limestone that have wone the Dolomites UNESCO World Heritage status, Val Gardena and its neighbouring valleys boast their own language (Ladin) and split the difference between Italy and Austria (so you don't have to Sophie's Choice schnitzel and spaghetti). It also boasts Sellaronda – a one of a kind network of lift facilities that loops 40 km through various ski resorts through the evergreen forests, broad slopes and mind-bending outcroppings of rock that comprise the Sella massif. For those with the brass to wander off-piste, Val Gardena offers some of the most challenging steep skiing in the Alps.