How long do you need to have a real, life-changing travel adventure? A year? A month? A week? Actually, with a bit of imagination, a lot of enthusiasm, and good kit and company, you can do it in a hell of a lot less than that – as we discovered when we decided to hit Morocco's towns and trails in a whirlwind 72 hours.
Our instant adventure was all part of intrepid footwear brand KEEN's 'Better Takes Action' campaign, designed to inspire people to put passion and energy into the areas of life that really matter. From self-improvement and enriching the lives of those around you to protecting the environment and living more sustainably, Better Takes Action is all about making the world a better place.
That – along with a hefty dose of fun and adrenaline – is exactly what we wanted to get out of our long weekend in Marrakech in Morocco, with its heady blend of city hustle, desert heat and mountain escape. And to squeeze all that into 72 hours, we needed a crew of like-minded mates, an adventurous spirit and a bit of luck. Here are five things we learned from our city-to-mountain trip that'll help you plan one of your own…
Pick the right place
If you've got limited time but big ideas, you're going to need to think carefully about where you go, who you take with you, and what you pack. Our shortlist of locations took a while to whittle down, but one destination stood out: Marrakech and the Atlas mountains in Morocco. With plenty of flights available from the UK and just a three-hour flight time, getting to Marrakech is straightforward and surprisingly affordable considering it's in a different continent. Getting around – both within the city itself and outside the crumbling walls of its ancient medina – is easy, and you be slurping tagine at a sun-baked street-food stall one minute and racing towards the snow-capped Atlas mountains the next. Choosing the right place for our mission was a tough job, Marrakech was a no-brainer.
Get yourself a crew
Finding a mate to share it all with was a lot easier, because one candidate stood head and shoulders above the rest: KEEN ambassador Sophie Everard, who describes herself as an "adventure-mad freelance writer, surfer, fitness nut and all-round life-lover". We just knew she'd bring a lot of passion, plenty of talent and grit when the going got tough, and all the laughter we'd need to get to the end of the challenge with our sanity intact.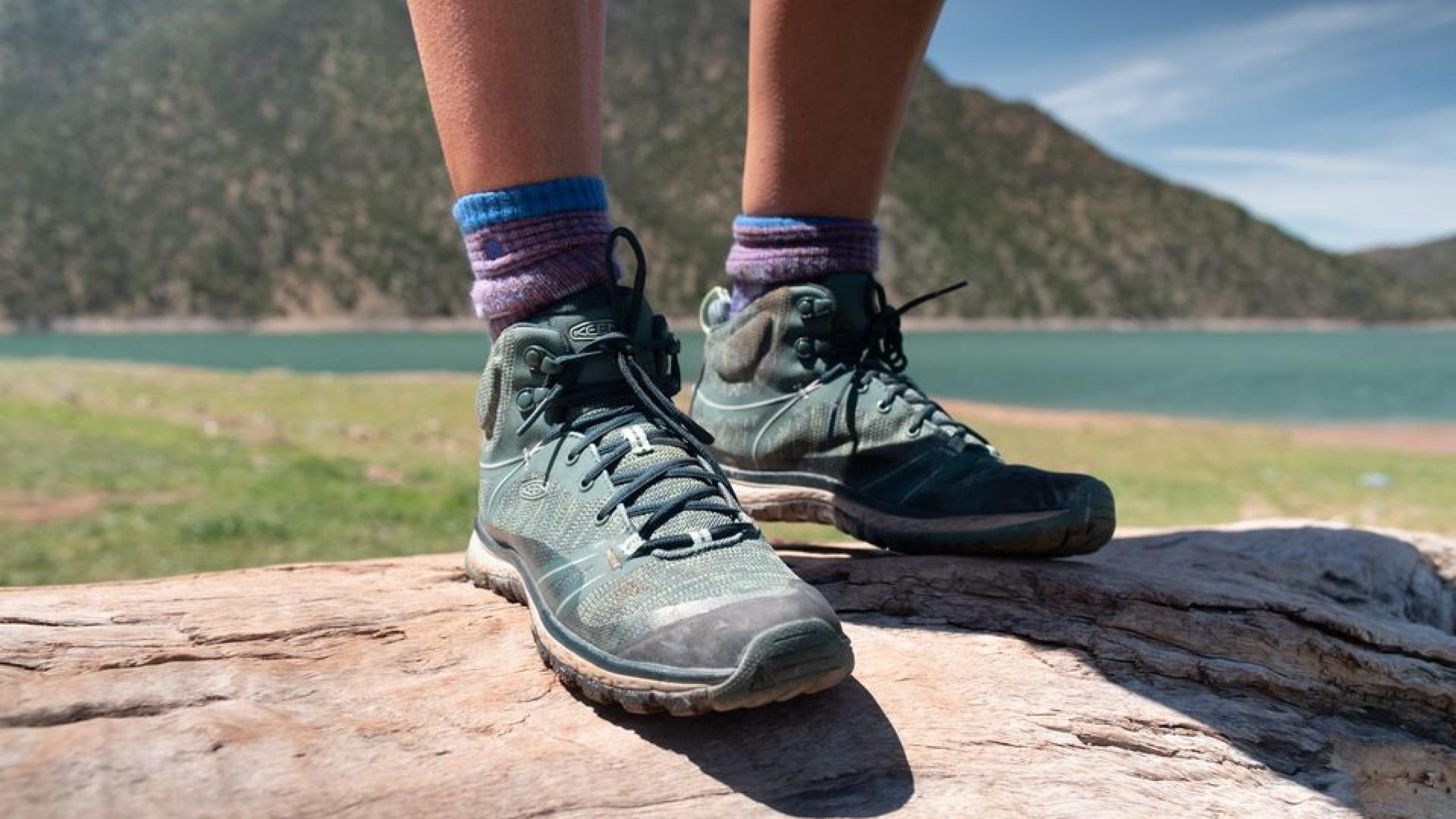 Wear the right shoes
Worrying about what to wear on our feet was just as important given we'd be winding our way through squares and souks one moment and pounding mountain trails the next, but there were two obvious choices: KEEN Terradora Ethos trainers and hiking boots. Strong, grippy, breathable and light (crucial because we'd be taking hand luggage only), they weren't going to let us down.
In the tight, twisty and cobbled warren of streets that tangle their way through the medina, we were glad of the Ethos's breezy open construction, all-day comfort, and great looks, but they really came into our own once we left the city behind for the foothills of the Atlas mountains.
To explore as much of the country as possible, we chose to travel by a combination of car and foot – we hiked until our legs felt wobbly, with the hot-weather versatility and hike-ready sturdiness of the Ethos shoes powering us through our journey.
Don't waste a moment
There's no point hauling yourself to Africa for an adventure if you're just going to sit around in your riad (Marrakech's famous courtyard houses, often converted into cute boutique hotels) – you need to hit the ground running. We booked onto a super-early Friday morning flight from Gatwick, and one flight and one short taxi later we were standing in Jemaa el-Fnaa, the manic square and market place in the middle of the walled city, thrown straight into the anarchic and creative vibe that's earned Marrakech the nickname "Jewel of the South".
After a day trawling through the labyrinth of backstreets, past the cart-pulling donkeys, makeshift bread stalls and local children playing ball games, it was another early start – this time to clamber into a taxi to drive 50km out of Marrakech and into the Atlas mountains.
With a flight home booked for the following afternoon – and an epic day of hikes through spectacular scenery and Berber villages behind us – we headed back to Marrakech for some well-earned rest and a morning grazing the city's endless street-food stalls.
Not the most chill weekend ever, admittedly, but we didn't waste a drop of those 72 hours.
Get out of your comfort zone
We reckon the best travel's all about trying something new, whether that's new cultures, new environments, new food or just a place you've never been before, and it's also at the heart of what KEEN's Better Takes Action campaign's all about. And if you're looking for an instant jolt out of your comfort zone, Marrakech delivers every time. It may be barely three hours' by plane, but once you're in the city you'll feel like you're a million miles away – and you won't want to be anywhere else.
Back at the office at 9am on Monday morning, it's like we were never away at all. Our heads, though, are full of memories of hot desert landscapes, arabian nights of theatre and music and wide open hikes in the sublimity of the Atlas Mountains. We took our weekend, took action to make it the best it could be, and transformed it into a real adventure.
Want to take action in your own life? Check out our Better Takes Action series below.
Take Action For A Better World | How One Woman's Journey To Self Confidence Is Changing The Future For UK Girls
Take Action For A Better Weekend | Can You Have An Adventure With Just 72 Hours In Morocco?