The seasoned traveller can't help but crave more than toes-in-the-sand idling – discover why the most unforgettable holidays aren't always a weary flight away with a few of the world's best close-to-home travel experiences, courtesy of The Luxury Holiday Company
Watch the Northern Lights from a glass igloo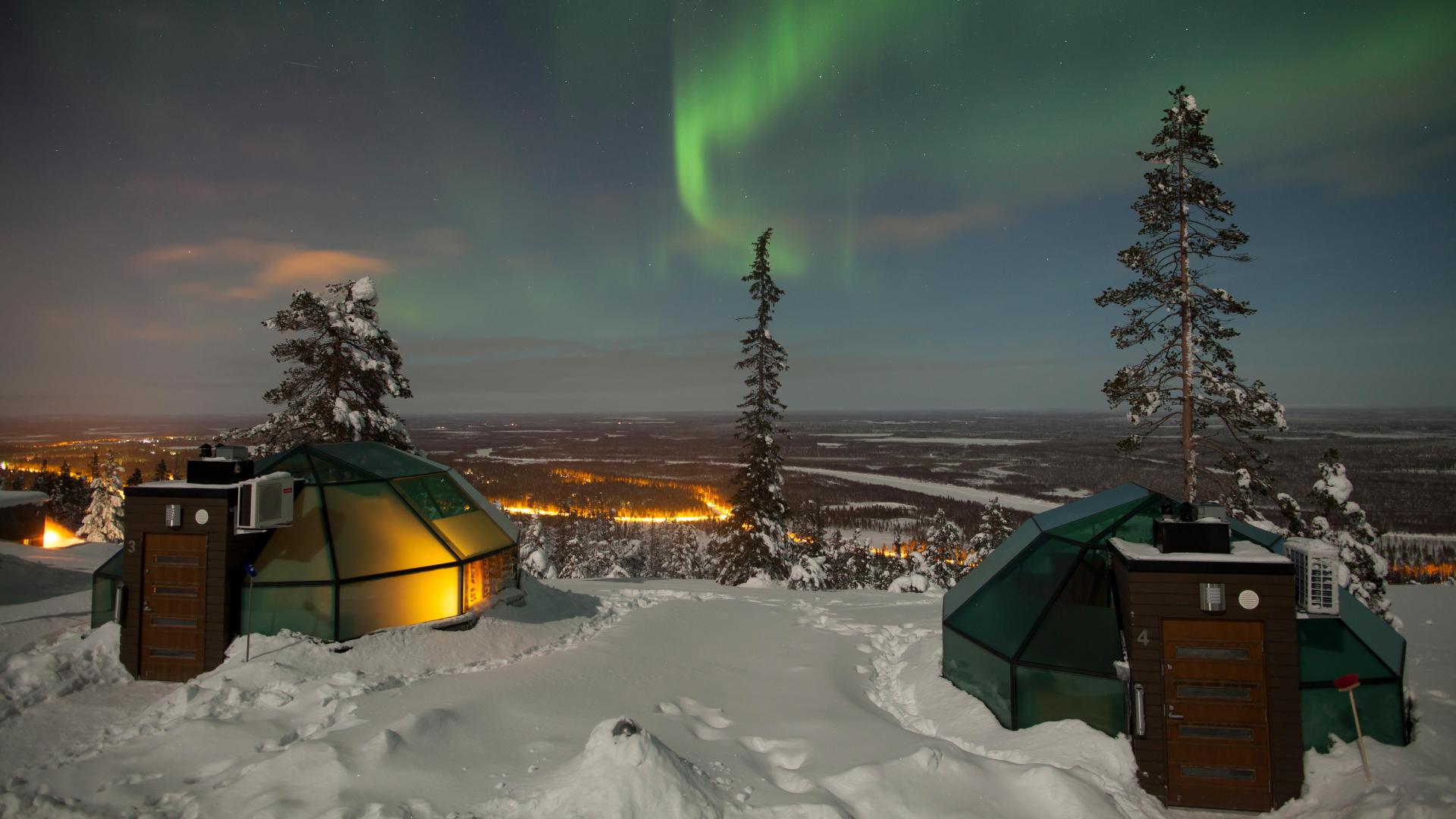 Up in the northern reaches of Scandinavia, snow-laden landscapes set the stage for some truly magical experiences. One of the best is in Finnish Lapland, where, from the comfort of your fur-strewn bed in a heated glass igloo, the psychedelic sweeps of the Northern Lights emerge from above in the most impressive of private seances. And, if they don't make their entrance, days spent husky sledding on ice-covered lakes followed by personal saunas and outdoor hot tub soaks, champagne in hand, should more than make up for it.
Sleep in a room carved from ice Just over the border, a stay at the original ICEHOTEL, nestled among Swedish Lapland's boreal forests, is something of a rite of passage for winter travellers. After indulging in 12-course ice menus, you'll bunk down at -5°C under reindeer skins among breathtaking constructions like enveloping snow-carved 'clouds' or expertly sculpted giant King Kongs.
Stay in a luxury treehouse & log cabin in Lapland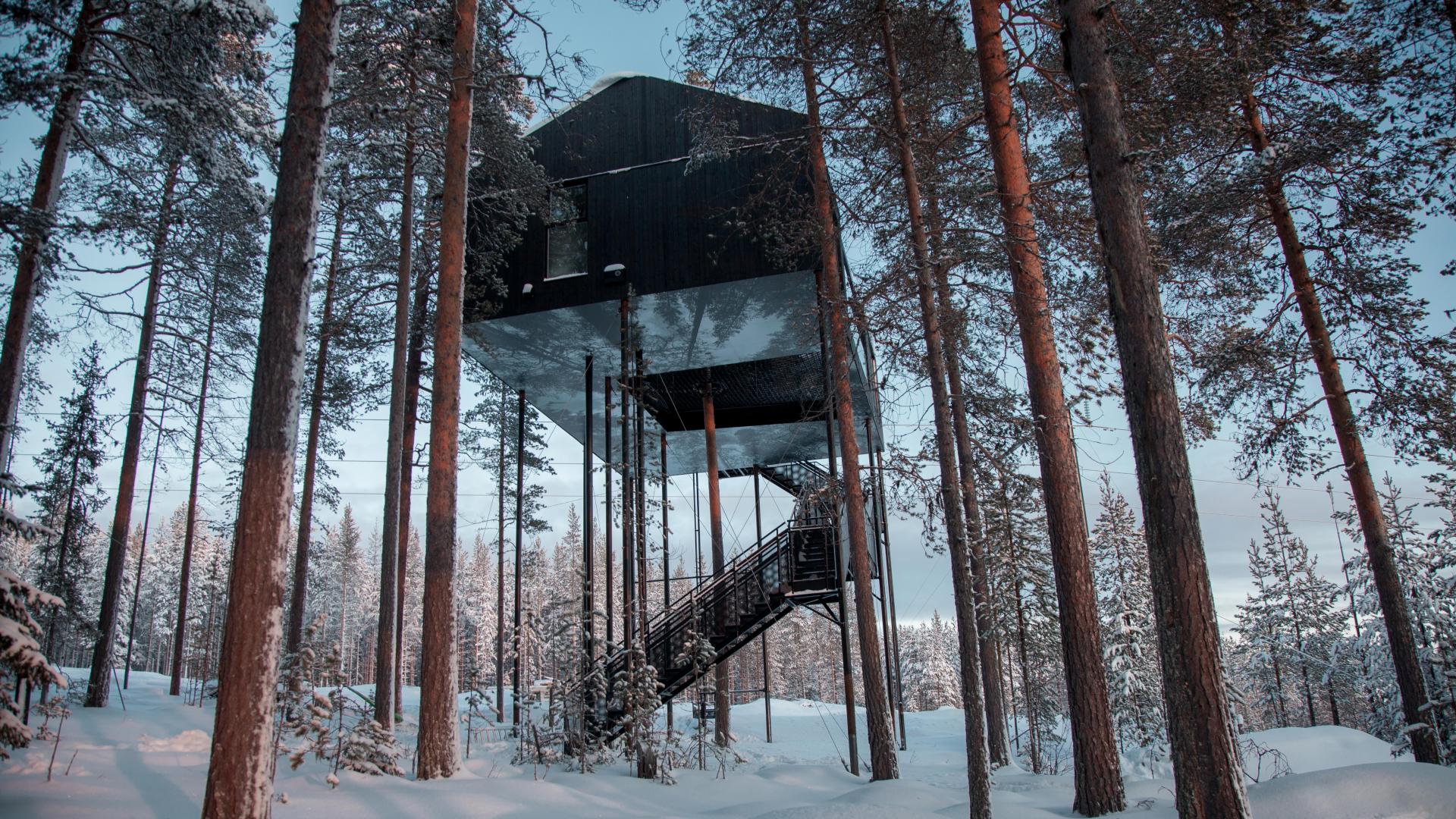 With bucket-list Northern Lights spotting, sauna rituals and, come summer, the cloaked midnight sun, it's no wonder the allure of Swedish Lapland is hard to resist. Experience it at its romantic best with a stay in the Treehotel, where design-led delights such as bird's nests and UFOs hang among the branches in a treehouse that's very much for adults. It's best combined with a stay at the secluded Loggers Lodge, where you'll enjoy fine food cooked by a private chef and dips in your personal outdoor Jacuzzi – maybe under that illustrious aurora.
Return to a bygone era on a luxury train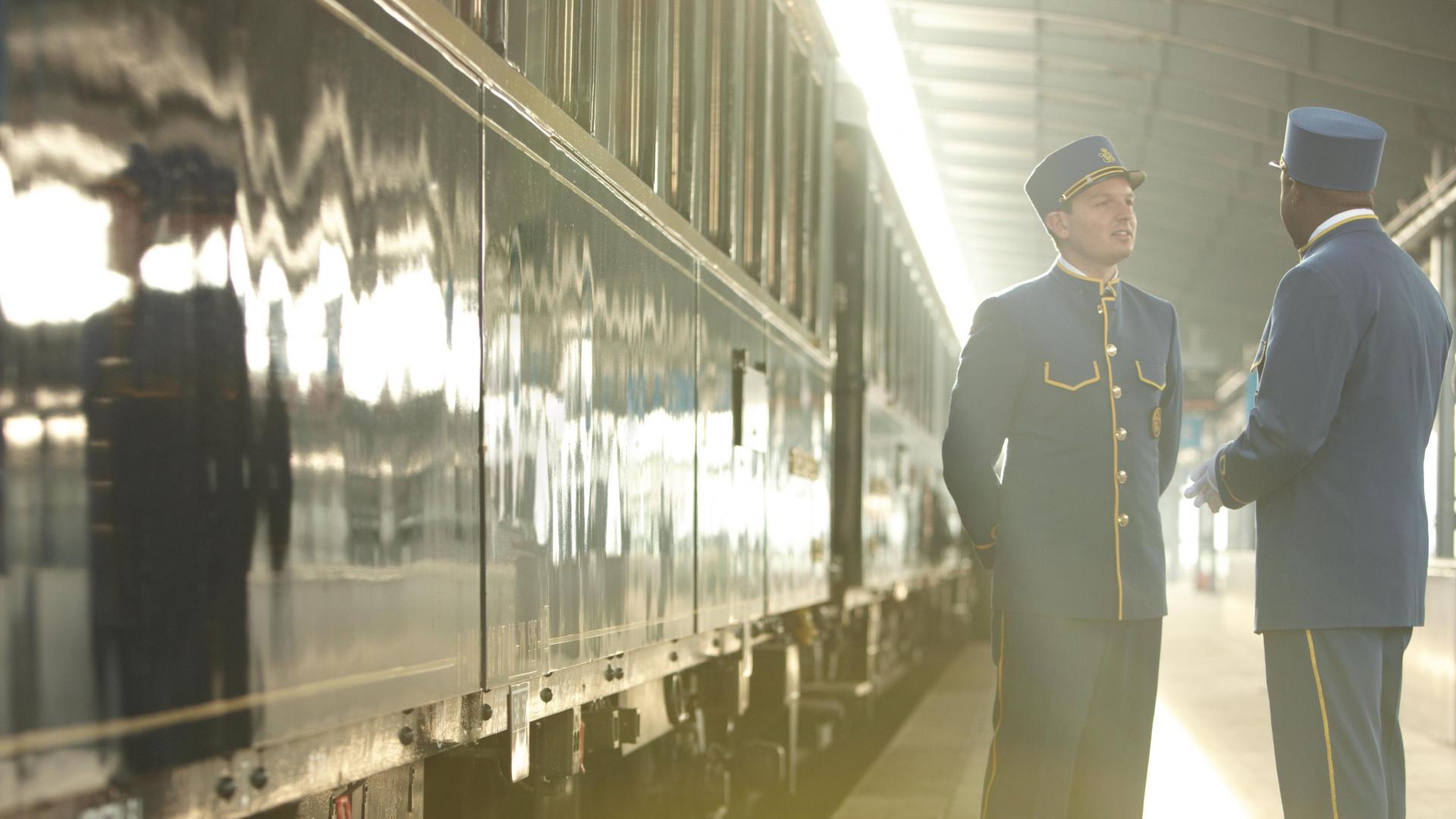 Luxury train journeys are up there with the most revered experiences in travel – and the Venice Simplon-Orient-Express, synonymous with glamour, intrigue and sophistication, remains the most iconic. Choose from oak-panelled cabins or opulent suites with the snow-topped Dolomites your backdrop, before indulging in lobster brunches and three-course gourmet dinners, all washed down with fine vintage champagnes.
Unwind at Europe's best spa hotels
Framed by rolling countryside dotted with medieval towns, broken only by some of the world's best wineries, Tuscany is home to some of Europe's finest spa hotels. There's everything from hydro-massages in luxurious barn conversions to thermal wellness treatments among restored Renaissance properties, all edged with views of those emblematic Tuscan hills.
For more information visit theluxuryholidaycompany.com