From waterfalls that cascade beside idyllic farming villages to fjord-framing mountains turned vivid shades of green, summer is Norway's shining season. And, if you really want to experience the best the country has to offer, a self-drive is the best way to do it. Navigating everything from winding hairpin bends to fjord-side mountain passes, you'll be driving in some of the world's most beautiful landscapes.
Eagles Road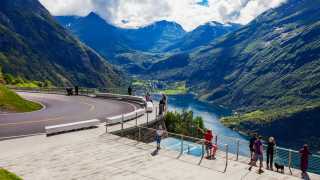 The Geirangerfjord is perhaps Norway's most emblematic fjord – so it's perhaps unsurprising that the journey to reach it is equally impressive. The steepest mountain-side highway in the country, Eagles Road, or Ørnesvingen, will see you traverse winding hairpin curves up to 620m above sea level. Expect to be greeted throughout with panoramas of Geiranger, its eponymous fjord and the charming houses of Knivsflå mountain farm. It's best explored on a spectacular road trip taking in the very best of Norway's west.
The Atlantic Road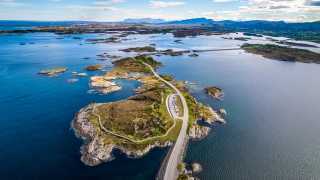 The Atlantic Road is, simply put, one of the world's greatest driving routes. Rocky inlets pave the way for rugged drives along a rollercoaster that's as hair-raising as it is beautiful. The designated stopping places mean endless opportunities for ultra-scenic breaks, from scrambling on mountainsides to picnics overlooking the bordering lake. Head north to reach this iconic stretch of road after exploring Norway's western fjords.
Bergen & Hardanger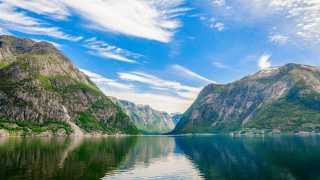 The third longest fjord in the world, Hardangerfjord is one of Norway's most dramatic. Discover it with a drive skirting the southern waterways, characterised by crisscrossing mountain passes, precipitous vistas and dramatic lanes as you wind your way through breathtaking scenery to tiny and tranquil Balestrand, tucked away on the edge of Sognefjord.
Bodo & The Lofoten Islands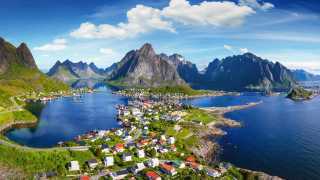 An Arctic backdrop of towering summits, ink-blue fjords and long, surf-swept beaches, the Lofoten Islands are a true natural wonder. Experience it all with the most scenic of road trips, stopping to admire centuries-old villages, staying in traditional fisherman's rorbu cabins and mapping the coastal crags of these striking islands as you go.
Flam & Trollstigen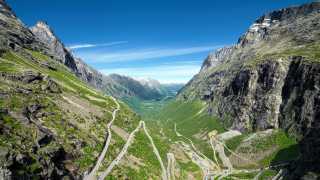 To pair city life with UNESCO-listed fjords and snow-dusted summits, combine a self-drive with an ultra-scenic railway journey from Bergen to Flåm. This iconic trip skirts tranquil farming villages and the gorgeous Geirangerfjord before you take in the strawberry fields and dizzying peaks of nearby Trollstigen, one of the most scenic stretches of Norway.
For more information on self-drive holidays to Norway visit wexas.com