From road movies to B-movies, bands on tour to #vanlifers living their life on the road, getting in a car and hitting the highway in America holds an allure that few other trips can match.
That's why we've rounded up some of the finest road trips you can drive in the USA, from short breaks you can do in a few hours or a day to full-on, weeks-long journeys from East to West that are immersed in American culture, life and legend. You read on, we'll start packing the car...
Blue ridge parkway
Virginia
Amazing wildlife? Rich native history? Hours of million-dollar views? A jaw-dropping national park at each end of the drive? Yep, there's no better way to soak up some of the finest Appalachian scenery than by hitting the Blue Ridge Parkway. This 432-mile road connects Virginia's Shenandoah National Park with the Great Smoky Mountains on the North Carolina/Tennessee border, and with max speeds between 25 and 45mph, you'll be able to take it all in.
How long? 4-5 days.
Getting there: WOW air flies from Gatwick to Washington via Reykjavik from £211. wowair.co.uk; Fly from Knoxville to Gatwick with Allegiant Air and Norwegian from £378. kiwi.com
Overseas Highway
Florida
If you've ever seen an advert where the camera spins around a car driving straight over a road that's completely surrounded by water, chances are you've already seen the Overseas Highway, which connects mainland Florida to the Keys. This 113-mile stretch of highway runs from Key Largo to Key West, connecting 43 of Florida Keys' 1,700 islands. Although the drive only take about four hours from Miami, you'll want to factor in stops along the way: snorkelling in Key Largo, seafood in Islamorada and a trip to the Hemingway museum (which also doubles as a sanctuary for six-toed cats) in Key West sound about right. Chase it down with a big slice of key lime pie.
How long? Four hours.
Getting there: American Airlines flies from Gatwick to Miami from £259 return. americanairlines.co.uk
Phoenix to Las Vegas
Arizona, Utah & Nevada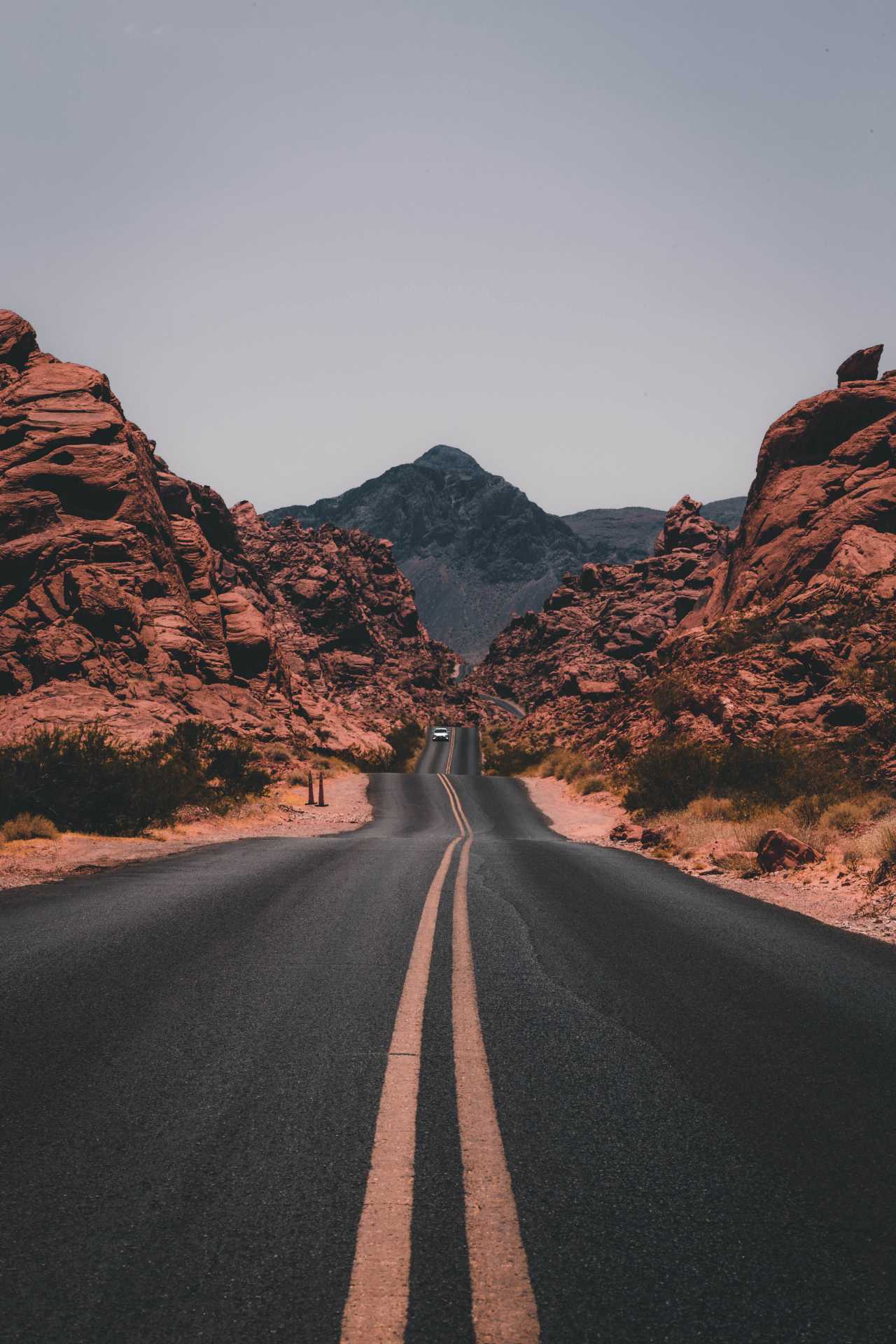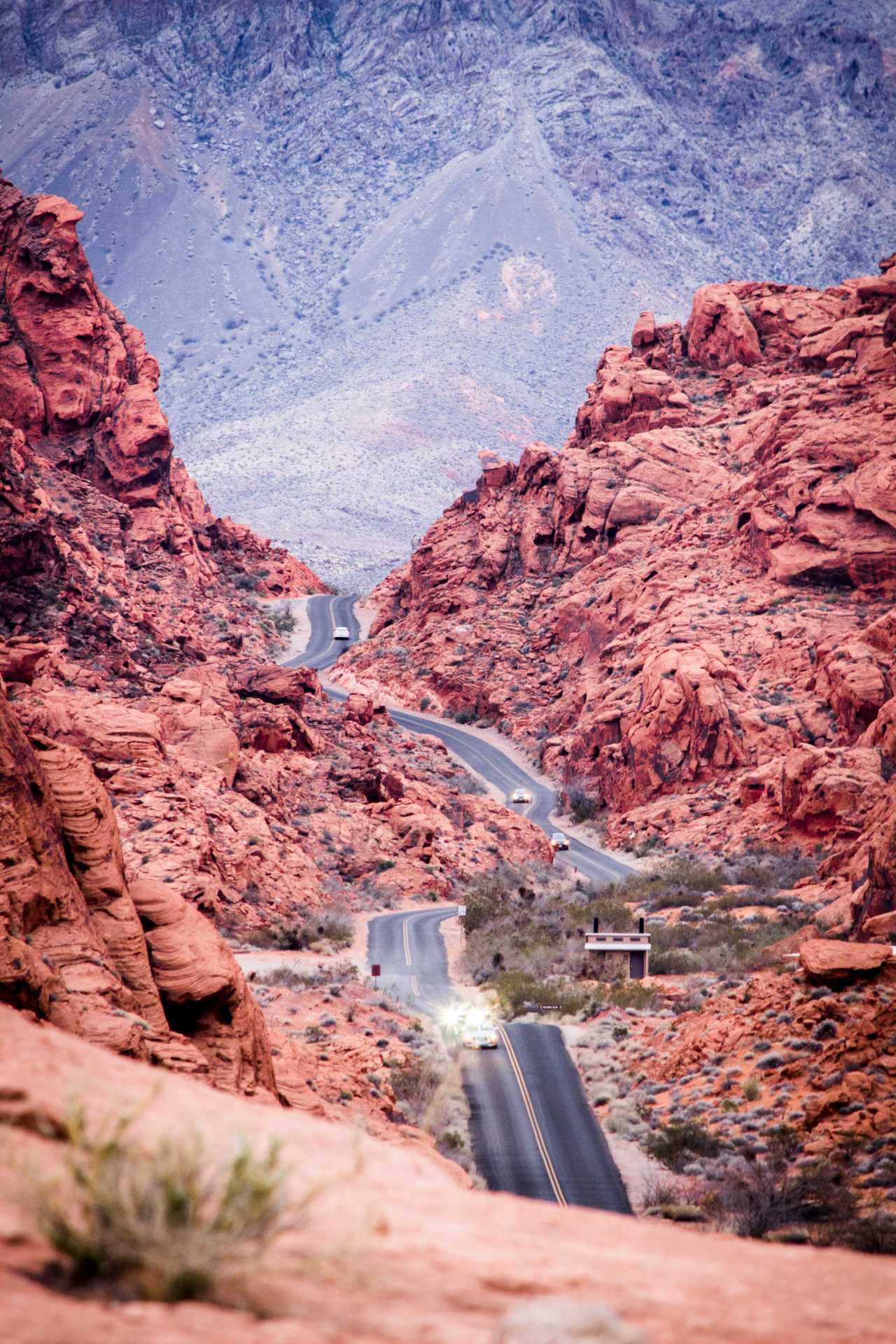 If you're looking for a road trip that goes big on dusty highways, desert scenery and – well – big rocks, this drive through the great southwest is the one for you. Heading north from Phoenix, you'll tick off the red rocks of Sedona, the Grand Canyon and the slot canyons of Page before crossing from Arizona to Utah. There, you'll head to the hoodoos of Bryce Canyon and cathedral-like rocks of Zion, before skipping into Nevada to drive through the Valley of Fire. Toasty, but you'll soon cool off in the pool when you get to Vegas.
How long? 10-14 days.
Getting there: WestJet flies from Gatwick to Phoenix via Toronto from £357. westjet.com; Norwegian flies direct from Las Vegas to Gatwick from £214. norwegian.com
Chicago to New Orleans
South from Illinois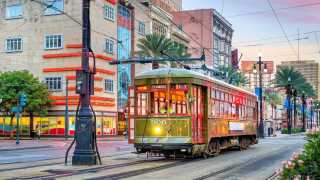 If you want to experience the Deep South, take it to the source. Loosely following the path of the Mississippi river from Illinois to Louisiana, this drive soaks up everything from deep-pan pizza to old-school jazz, stopping in cities along the way for foodie, cultural and musical history. Winding through Kentucky, Tennessee and Mississippi before reaching the delta in New Orleans, there'll be plenty of time for sightseeing, presumably while listening to an all-American soundtrack of Elvis, Johnny Cash and BB King as you wind from Nashville to Memphis, Natchez and the Big Easy.
How long? 14 days.
Getting there: Norwegian flies from Gatwick to Chicago from £160. norwegian.com; British Airways flies from New Orleans to Heathrow from £399 return. ba.com
The Oregon Trail
East from Oregon
Although its name suggests otherwise, the whopping 3,300-mile long US-20 highway (once known as the Oregon Trail) goes way, way further than just the northwestern US state. Snaking across the entire country from Cannon Beach, an epic portion of coastline near Portland, it rolls right through essential sights like Yellowstone, Mount Rushmore and Niagara Falls, plus Chicago, Buffalo and upstate New York's scenic Finger Lakes before reaching Boston on the east coast. Got a month to spare? We'll get the van started.
How long? 4-6 weeks.
Getting there: Fly from Gatwick to Portland with Norwegian and Alaska Airlines from £251. kiwi.com; Air France flies from Boston to Heathrow from £364. airfrance.co.uk