Innsbruck, Austria
If you want guaranteed snow this Christmas, have a mosey around the markets at Innsbruck, because in the capital of Austria's Tirol region the snow is measured by the bucketload, rather than the single snowflake on the Met Office's roof. The city's epic alpine views and regency architecture look even better during the winter, and gluhwein always tastes better after a morning of skiing. This year's entertainment sees a 3D-mapped show projected on the city's buildings, too. The lightshow – called Max 500 – commemorates the 500th anniversary of Maximillian I, the Holy Roman Emperor who catapulted Innsbruck to the centre of European culture and politics back in the late 15th century. Thrills and chills – nice.
When to visit: 15 November-23 December
Where to stay: aDLERS Hotel. From £125. adlers-innsbruck.com
Getting there: easyJet flies to Innsbruck from £69 return. easyjet.com
Cologne, Germany
Cologne's towering Gothic cathedral took 632 years to complete, which – as it turns out – was plenty enough time to fine-tune one of the world's biggest wintertime markets. Beyond the cathedral square's crowds and enormous Christmas tree, you'll find Christmas Avenue – a pink and purple row of chalets that celebrates the city's huge LGBT community.
When to visit: 27 November-23 December
Where to stay: Hotel im Wasserturm. From £142. hotel-im-wasserturm.de
Getting there: Ryanair offers flights to Cologne from £9 one-way. ryanair.com
Bath, UK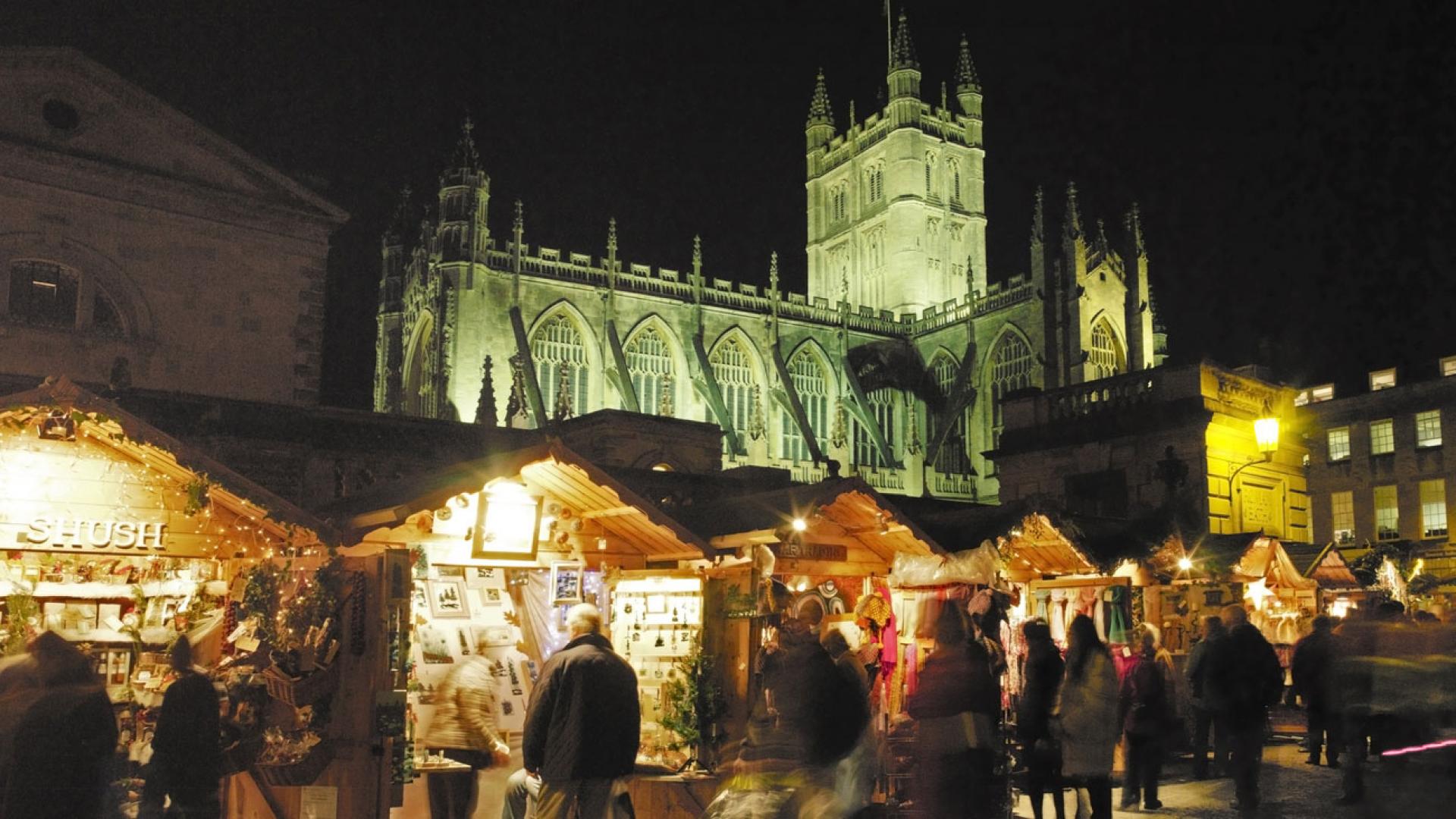 Bath Tourism Plus/Visit England/Colin Hawkins
Bath: home of spires, Jane Austen and – quite possibly – the UK's most picturesque Christmas market. With more than 200 chalets scattered around the base of the thousand-year-old Abbey selling wares from local traders, it just goes to show that our Christmas market game is up there with the best of them.
When to visit: 2 November-9 December
Where to stay: The Gainsborough Bath Spa. From £209. thegainsboroughbathspa.co.uk
Getting there: GWR offers trains to Bath Spa from £14.50 one-way. gwr.com
Bruges, Belgium
What happens when you add a bit of winter charm to an absolute wonderland of a Belgian city that's full of age-old buildings and cutesy canals? It becomes a, er, winter wonderland, obviously. And while Bruges's Christmas market might not boast the sheer scale of the likes of Strasbourg or Cologne in neighbouring France and Germany, it'll still take you an absolute age to walk around it if you stop at as many chocolatiers as us when you visit.
When to visit: 23 November-1 January
Stay at: Hotel Van Cleef. From £175. hotelvancleef.be
Getting there: Eurostar offers trains to Bruges from £70 return. eurostar.com
Copenhagen, Denmark
Whether you spend your time mooching around the traditional market in the centrally located Tivoli Gardens or take a stroll through the stalls along the canal at Nyhavn to the intoxicating scent of sugar-roasted almonds, it's hard to argue that advent-done-Scandi isn't a festive paradise. Still don't believe us? Swing by the Hotel D'Angleterre, which decks its exterior with a classy kitsch Grand Budapest Hotel-meets-Elf vibe every winter.
When to visit: 18 November-31 December
Where to stay: Nobis Hotel Copenhagen. From £283. designhotels.com
Getting there: Ryanair offers flights from Stansted to Copenhagen from £9 one-way. ryanair.com
Strasbourg, France
Claimant of the title Capital of Christmas, Strasbourg's festive traditions can be traced back to 1570, when the punchily named Market of the Infant Jesus first occupied its medieval streets. Nowadays, it's much the same – aside from neon candy canes and gingerbread men that bedeck the streets. There's also the OFF Market, which focuses on responsible consumerism and Fairtrade goods, giving local artisans the chance to exhibit their sustainable crafts
When to visit: 24 November-24 December
Where to stay: Hotel Les Haras. From £115. les-haras-hotel.com
Getting there: Ryanair offers flights from Stansted to nearby Baden-Baden from £9 one-way. ryanair.com
Krakow, Poland
Set against the picturesque backdrop of Krakow's Old Town, home to the majestic renaissance Cloth Hall and
St Mary's Basilica, Krakow's Christmas Market is straight out of a fairytale. But that's hardly surprising given its long-standing history – the market is a key part of the city's Christmas tradition, and was originally set up to sell all the elements of a Polish Christmas, from trees to decorations and ingredients for all the classic
festive dishes.
When: 30 November-26 December
Stay at: Bonerowski Palace. From £88. palacbonerowski.com
Getting there: BA flies from Heathrow to Krakow from £116 return. britishairways.com
Montreal, Canada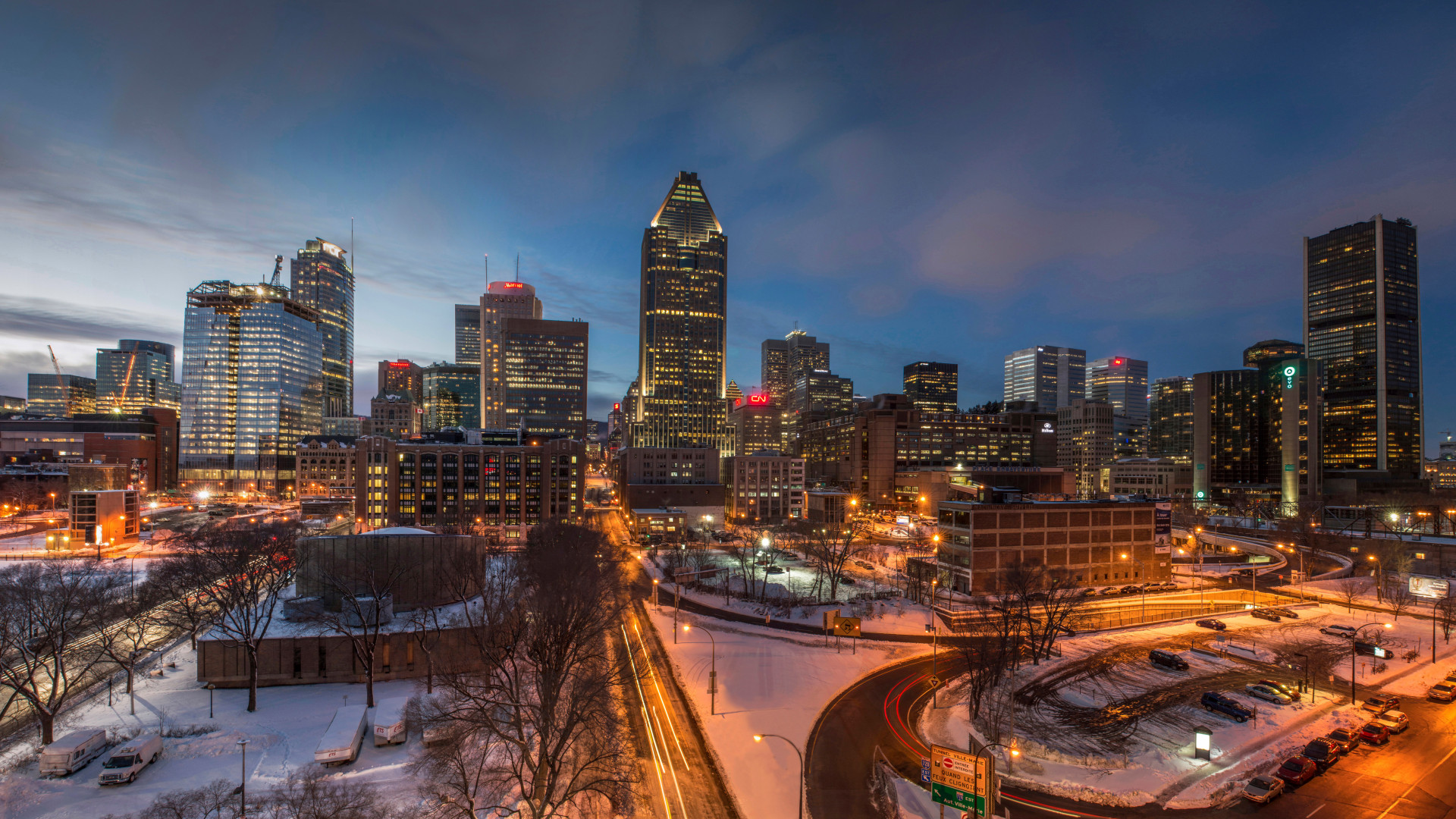 If a dusting of snow just won't cut it, head to Canada, where you'll be able to find snow drifts bigger than you are – the perfect setting for a festive market. The Grand Christmas Market in Montreal takes its inspiration from Europe, so you'll find all the classics, with cute wooden huts selling top-notch festive wares, plenty of mulled wine, an elves' workshop, Santa's sleigh… and an igloo. Obviously.
When: 30 November-24 December
Stay at: Alexandre Logan. From £47pn. alexandrelogan.com
Getting there: Air Canada flies from Heathrow to Montreal from £506 return. aircanada.com
Vienna, Austria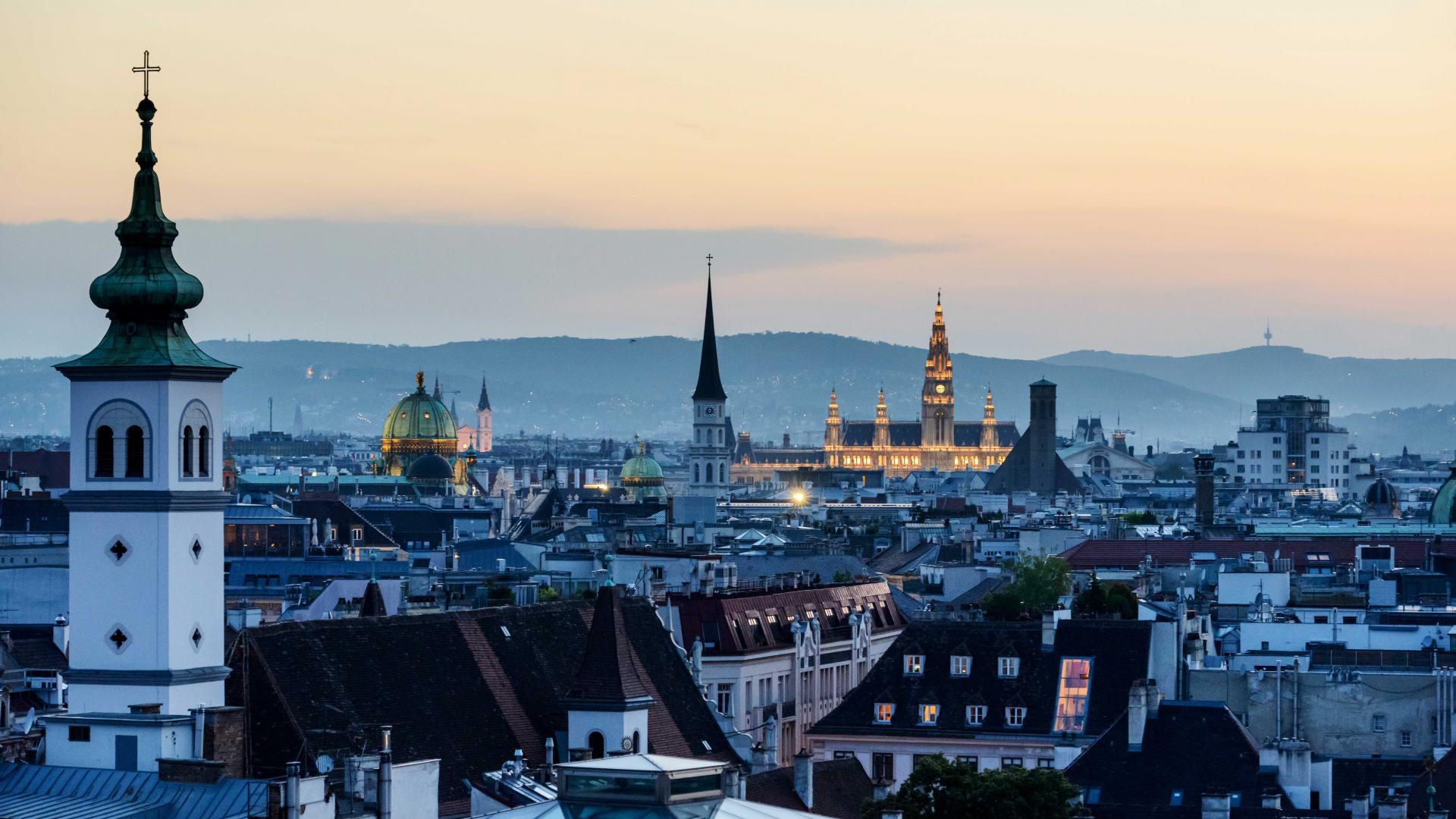 Ah, Vienna, the Austrian capital known and loved for its coffee house-packed backstreets, sugar-crusted apfelstrudel and towering regal architecture. These all provide an idyllic backdrop for relaxed Christmas market mooching, but make sure you've got a steaming cinnamon-spiced punch in hand – the average temperature in December is a cool zero degrees, so you'll need it.
When: 16 November-26 December
Stay at: Graetzl Hotel Belvedere from £73pn. graetzlhotel.com
Getting there: RyanAir flies to Vienna from £40 return. ryanair.com
Basel, Switzerland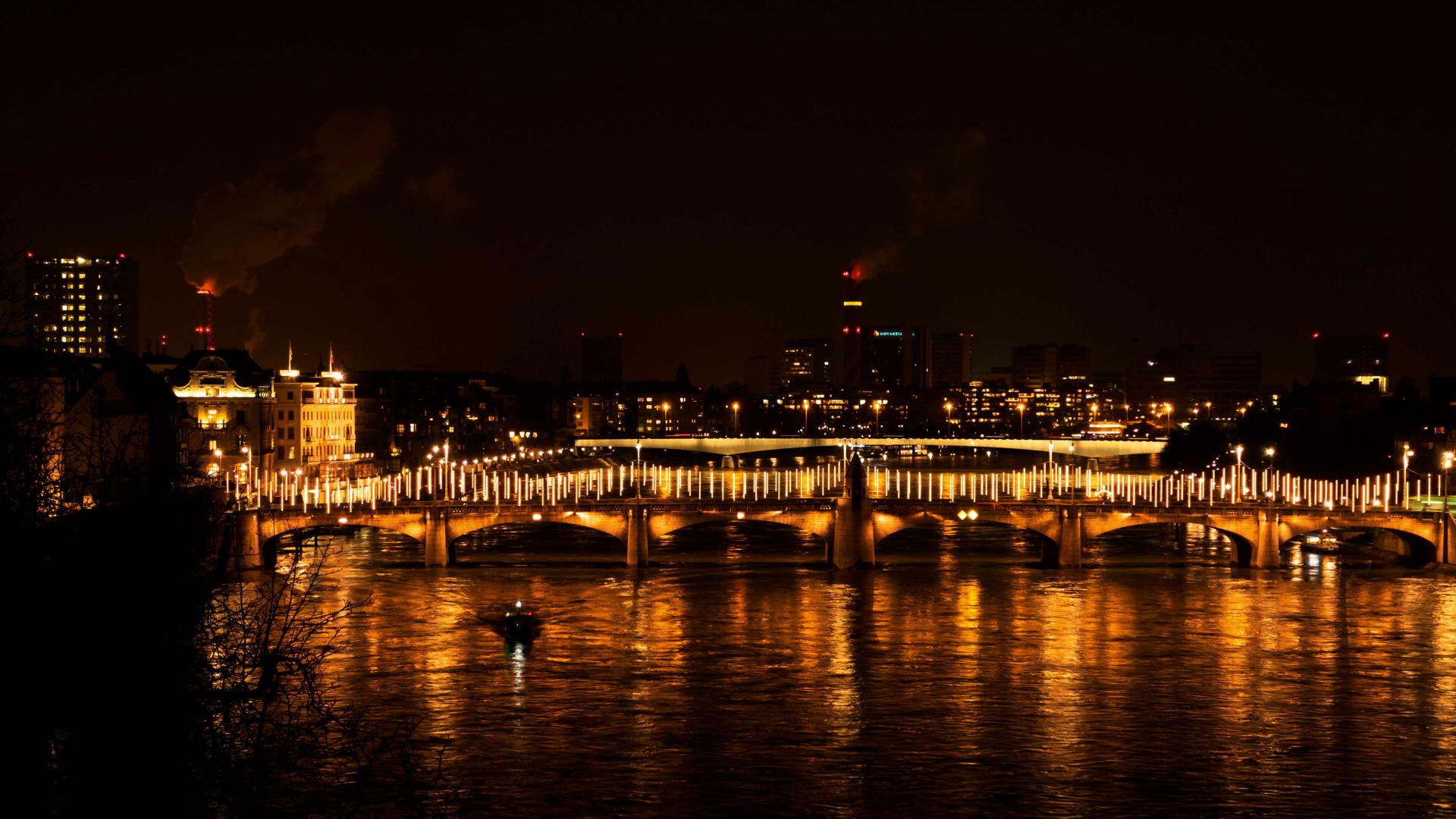 Of the three main Christmas markets in Basel, you're spoilt for choice between the traditional – serving melty raclette with potatoes and pickles – and the more modern, offering a rotation of handmade gifts from independent sellers across Switzerland. No wonder, then, that it's hailed across the country as the unrivalled place to be come advent time. Prost to that.
When: 28 November-23 December
Stay at: Nomad Design & Lifestyle Hotel. From £130pn. nomad.ch
Getting there: easyJet flies to Basel from £49. easyjet.com
Zagreb, Croatia
It may not be the first location that springs to mind when you think of Christmas markets, but it was voted the winner in Lonely Planet's best Christmas market category from 2015 to 2017. Head to Zagreb for festive cheer and a truly twinkly spectacle – the markets are spread across the whole city, so expect incredible light displays and open-air entertainment as you enjoy your soparnik chard pie and fritule Croatian doughnuts.
When: 30 Nov 2019 to 7 Jan 2020
Stay at: Hotel President Pantovcak from £94pn. president-zagreb.com
Getting there: BA flies to Zagreb from £130. ba.com
Seville, Spain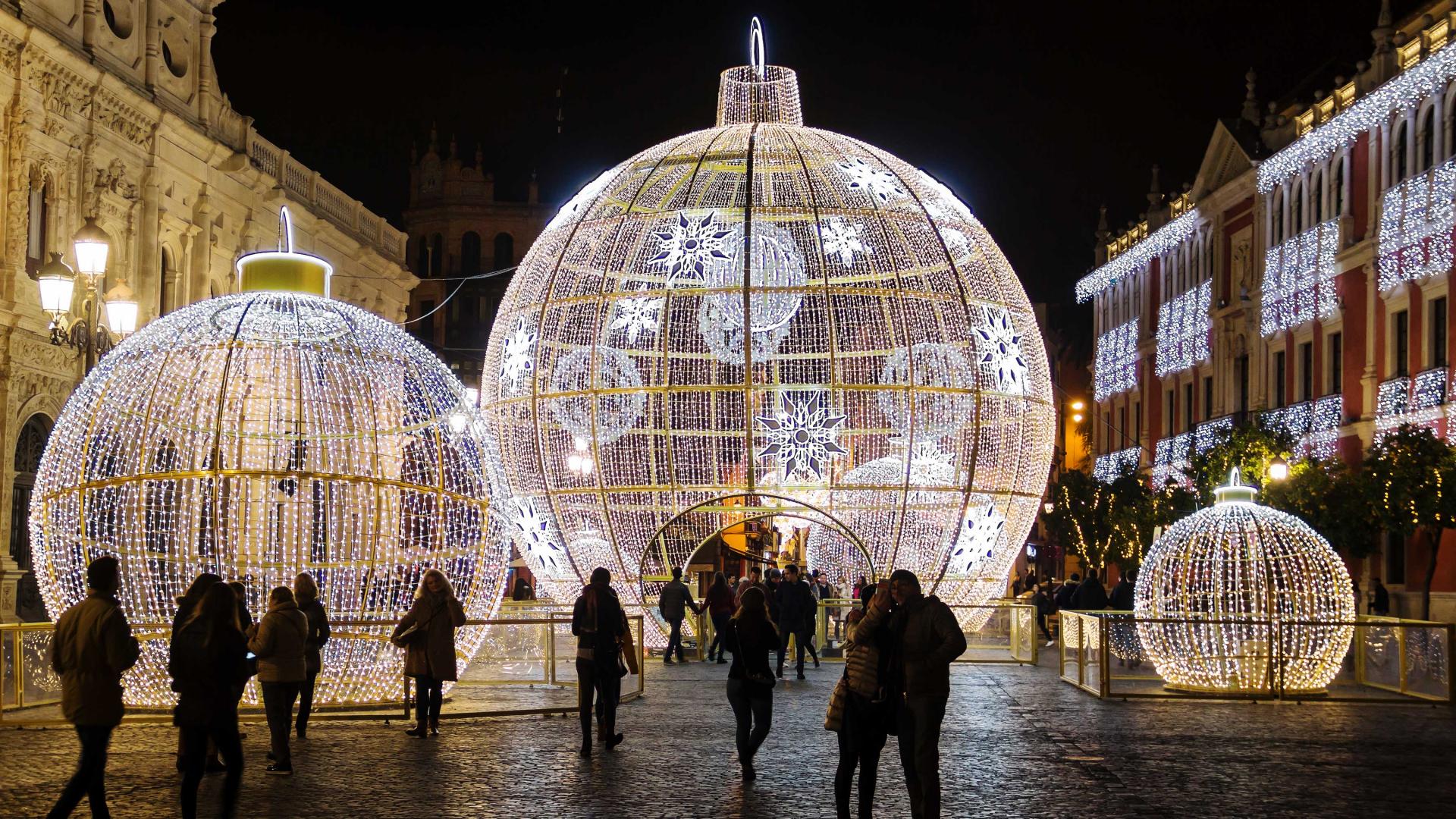 Seville has several markets to choose from, but the sheer range of what's on offer are these markets' USP. In the main Mercado Navideño de Artesanía spot, browse more than 80 stalls groaning with Andalucian jewellery, wooden toys and crafts; wander along to the Feria del Belén, now in its 22nd year, to stock up on handcrafted nativity figurines and decorations; or rest your tired legs in the Mercado Navideño's log cabins and tuck into traditional sweet treats such as polvorones, aka shortbread cookies, or sweet and sticky turrón nougat.
When: 13 November-5 January
Stay at: Casa de Colón from £88pn. hotelcasadecolon.com
Getting there: Iberia flies to Seville from £110. iberia.com
Lübeck, Germany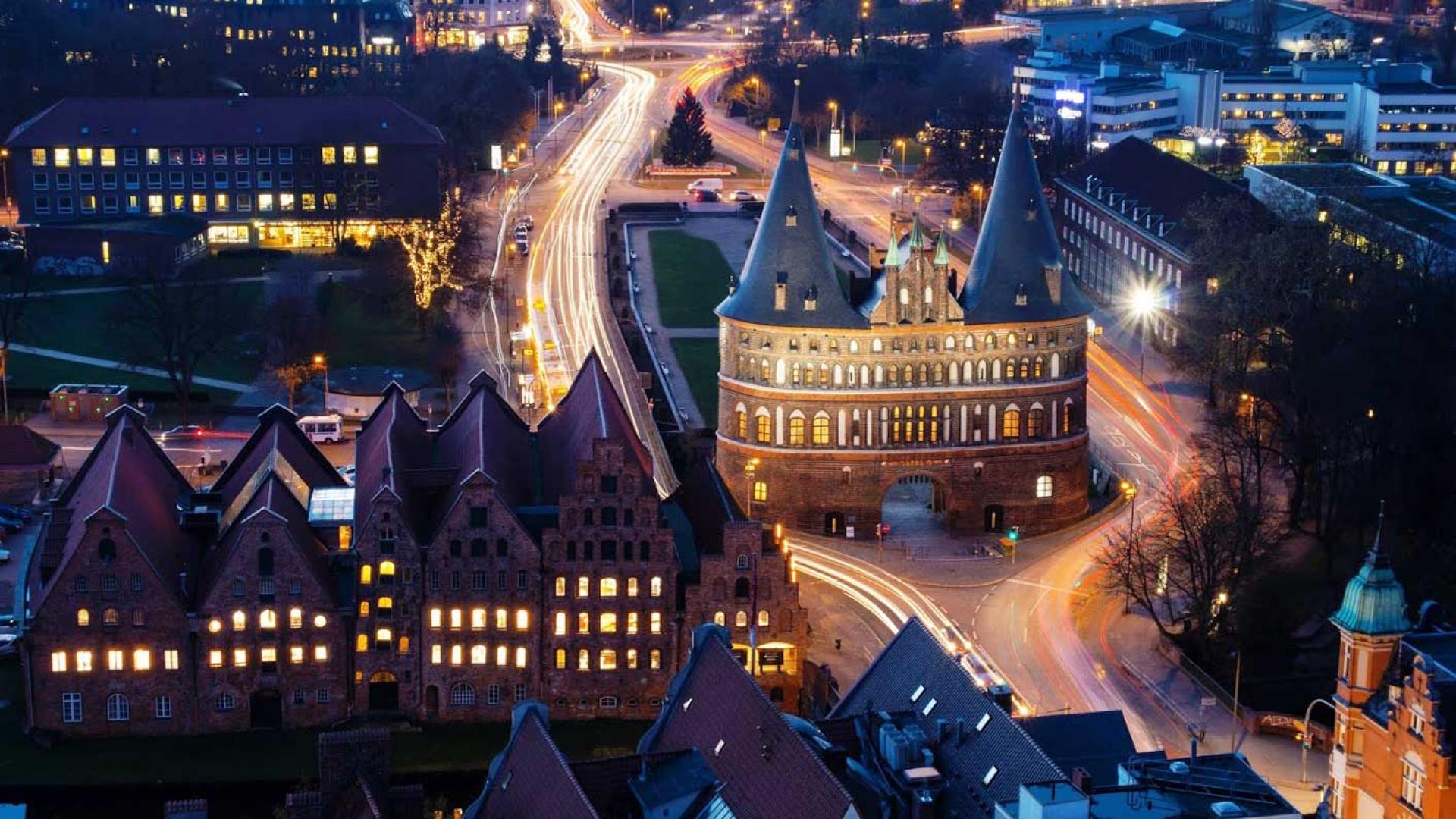 Germany's Lübeck market dates back to 1648 when it began its life in the city's medieval centre, which happens to be a Unesco Heritage Site. Take in the extensive Gothic architecture as you bask in the sweet smell of roasted chestnuts and spicy glühwein, plus don't miss the legendary German bratwurst, served in a bun warm from the grill and slathered in mustard.
When: 25 November-30 December
Stay at: Fisher's Loft Hotel from £154pn. fishersloft-hotel.de
Getting there: Eurowings flies to Hamburg from £135. eurowings.com