Gala
Continuing our vision that everything with the word gala in it is something we want in our lives (we also love gala pies and annual swimming galas), Peckham's Gala Festival is a one-day event that'll take over Rye Park on the Sunday of the late-May bank holiday. It's a celebration of all things independent, with stages hosted by South London legends like Horse Meat Disco and Rhythm Section, hosted by Peckham's own Bradley Zero. There'll also be beer and bbq from SE15's Brick Brewery and Slow Richies. Skewered devilled hearts, sour beer and skanking? Absolutely yes.
From £27.50. 27 May 2018; thisisgala.co.uk
South West Four (SW4)
What do you get when you invite Armin Van Buuren, Netsky, Sigma and Dizzee Rascal to play to thousands of punters on Clapham Common on the August bank holiday weekend? Well, considering the fact this piece has a title, you probably already know you get SW4. Now back for its 18th year, for lovers of EDM and pop, this is sure to be South London's biggest summer knees-up.
From £99. 25-26 August; southwestfour.com
Meltdown
If a weekend's revelling in one of the city's many (possibly dank) parks doesn't quite cut it for you, there's always Meltdown, the UK's longest-running artist-curated (and indoor) festival. Celebrating its 25th anniversary with a lineup by Robert Smith of The Cure, it's sure to be an absolute belter. We're talking a week-long bonanza of unique performances, messy hair and jangly guitars. Get in.
Price to be announced. 15-24 June 2018; southbankcentre.co.uk
All Points East
Lovebox and Victoria Park: two pillars of summer in London, much like warm beer drunk from plastic cups by the canal in Camden, or burnt sausages cooked over a makeshift 'cue in London Fields. But we've got bad news, kids: in October 2017, Tower Hamlets council announced that events company AEG Presents was taking over the rights to Victoria Park – meaning that Lovebox (as well Field Day and others) announced they'd be moving to other sites. Fear not: AEG is making sure Viccy Park's fest scene keeps its top billing with the introduction of new three-day festival All Points East. The National will be headlining as an exclusive UK appearance, with a supporting lineup including the likes of The War On Drugs, Future Islands, Warpaint and The Districts, as well as Cat Power, Public Service Broadcasting, Broken Social Scene and rising UK stars Amber Run.
From £69.34. 25-27 May 2018; allpointseastfestival.com
Citadel
So far, the only act announced for Citadel Festival in West London's Gunnersbury Park is a UK-exclusive appearance from Tame Impala. If that sets the tone for the rest of the day, it's definitely going to be worth getting on the District line out to Acton for.
From £50.75. 15 July 2018; citadelfestival.com
Field Day
Field Day is undeniably one of the biggest, baddest festivals on the London circuit, which makes it worth checking out in its own right. But this year there's more to pique your interest – it's moved from North London all way south to Brockwell Park. The two-day extravaganza has always managed to scoop some of the biggest names in electronic and alternative music under one roof (and another outdoor stage) in a London park, so we'll be interested to see if it maintains its street cred – but if the line up is anything to go by, the answer to that question is definitely yes. Expect to see Fever Ray, Loyle Carner, Four Tet, Floating Points, Erykah Badu and Princess Nokia, while chomping through food from Street Feast and Venn Street Market. Not bad at all.
From £43.95. 1-2 June 2018; fielddayfestivals.com
51st State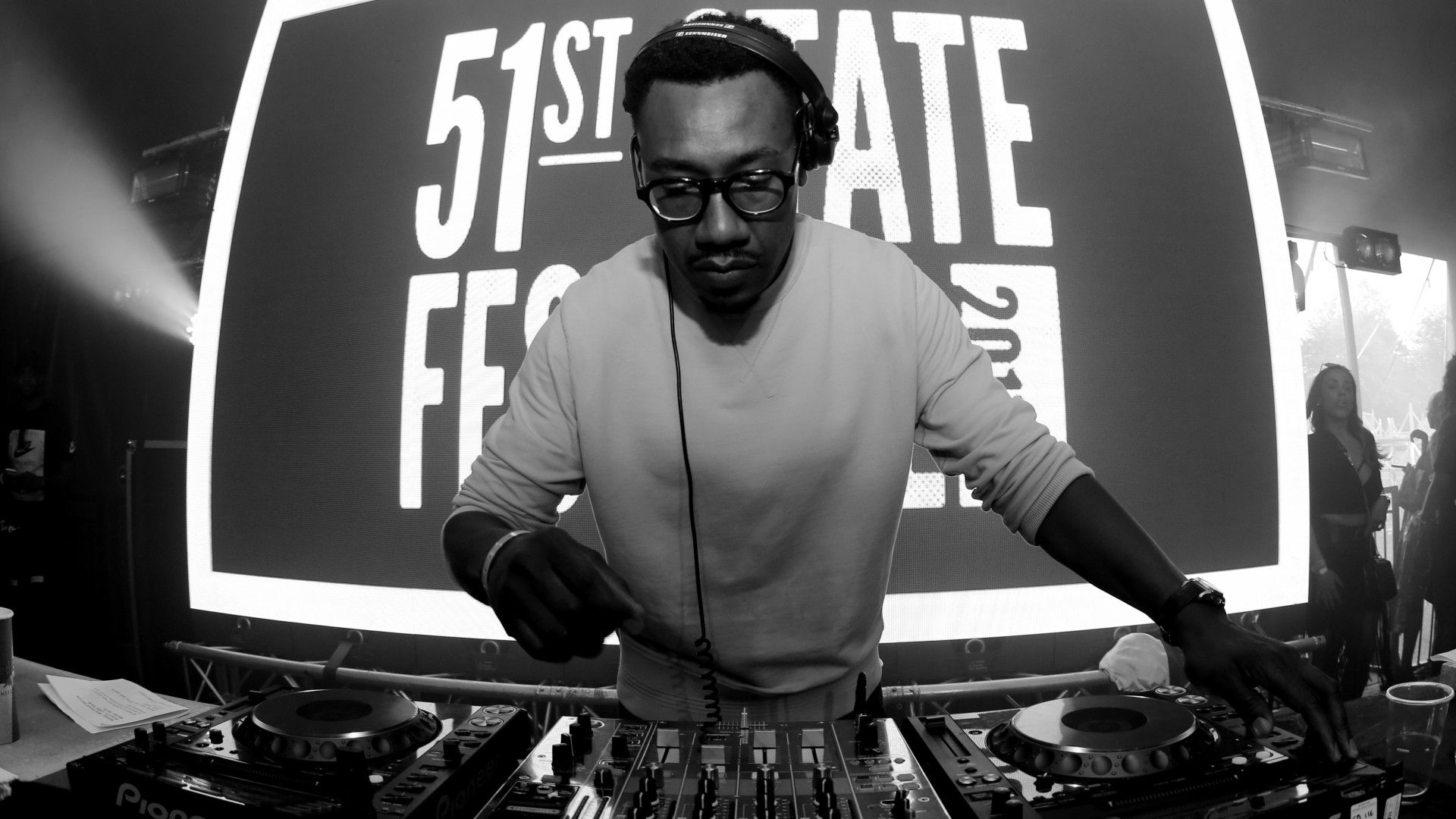 Not only will this burgeoning house music festival in North London's Trent Park leave you sated with its eclectic selection of curated stages, it'll also give you an excuse to get the Piccadilly line all the way out to Cockfosters (at last). Led by pioneers from Chicago, New York and beyond, 51st State plays host to tech house, garage, disco, soul, dub and dancehall. Expect London upstarts, UK-based soundsystems like Hot Wuk and legendary DJs like Derrick May, Derrick Carter and Derrick Todd Terry.
From £38.50. 4 August 2018; 51ststatefestival.com
Lovebox
Lovebox – one of London's best-regarded, biggest and most raucous weekend events – is on the move this summer. After 13 years at Victoria Park, it's hopped out West to Gunnersbury, which looks set to be the urban greenspace du jour of 2018 (if there is such a thing). The line-up includes Childish Gambino, Skepta, Anderson Paak, SZA and Vince Staples, so basicaly it's going to be a hoot.
From £61.25. 13-14 July 2018; loveboxfestival.com
Junction 2
Here at Escapism, we'll do pretty much anything to see the biggest names in underground house and techno smashing tunes back to back – even if it involves heading out to zone 4 on the Piccadilly line and watching them under an M4 motorway bridge. Boston Manor Park might be a schlep for a lot of Londoners, but boy is it worth it for the likes of Joy Orbison, Nina Kraviz and Ame and Dixon playing back-to-back for six hours. Yes, that's right: SIX HOURS.
From £58.50. 9 June 2018; junction2.london
Looking for something further afield? Here are the best boutique festivals in the UK this summer.