Somewhere in the world, the sun has got his hat on and he wants to play with YOU. Whether you're an avid hiker, hardcore sunbather or fancy yourself as a bit of a surfer dude, we've found a place where the sun is shining. Play nicely now…
St Lucia [pictured]
Looky here, you: St Lucia is stonkingly beautiful and just the ticket for a dose of sheer escapism post-pandemic. It's a tiny island but more than packs a punch when it comes to personality and things to do – you can snorkel, scuba dive, hike a volcano, sail, sit on a beach, and eat and drink to your heart's content. Heck, someone get us on a plane, pronto. Stay at The Landings Resort and Spa in St Lucia's chic Rodney Bay for sea views, tropical garden tours, movie nights and Caribbean dance classes. Warning: you might end up contemplating an entire lifestyle change after this.
From £289pn based on two sharing; landingsstlucia.com. BA flies from Gatwick to Castries from £464; britishairways.com
Cyprus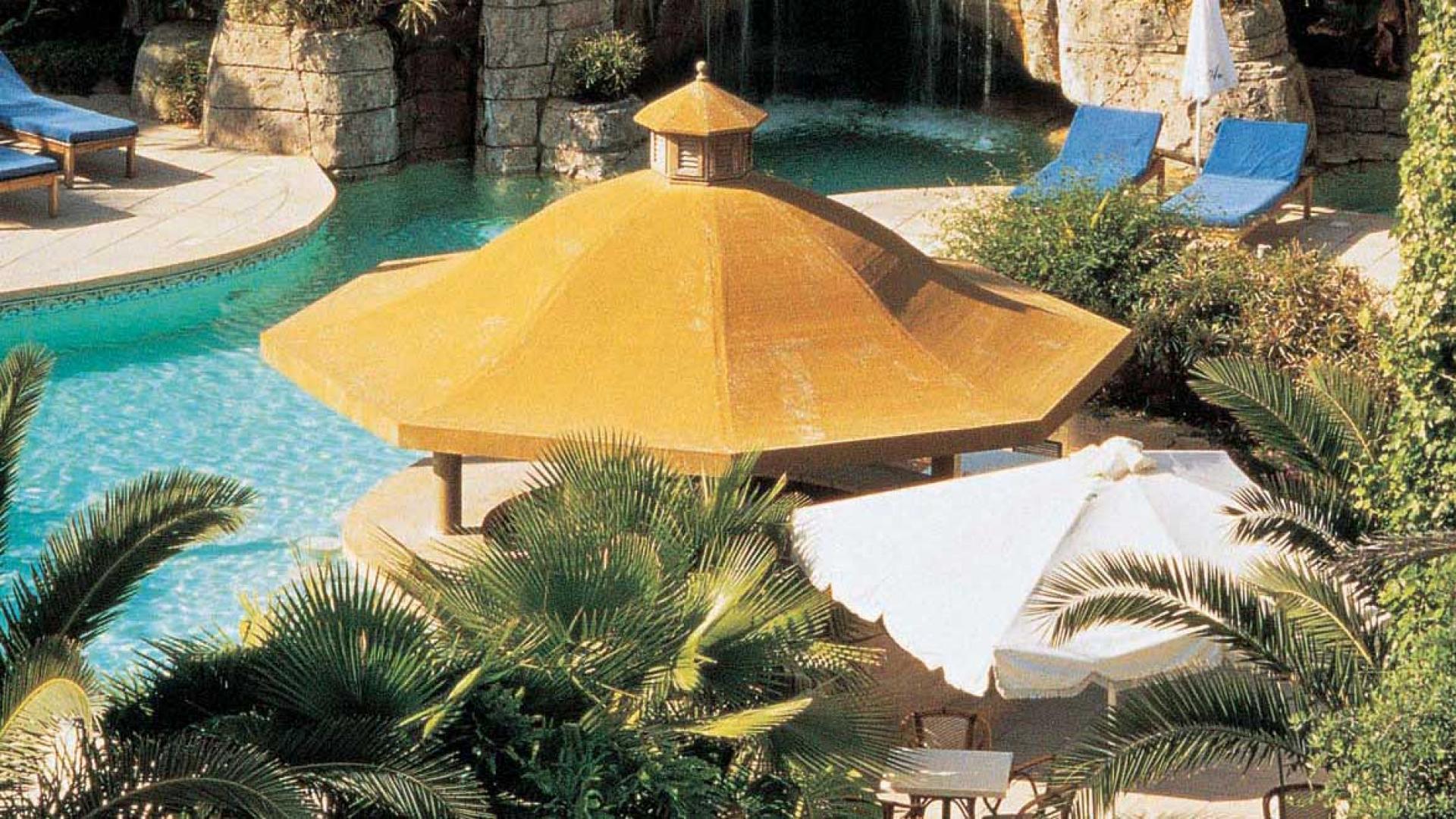 In November and December, Cyprus slips from sweltering to delightfully balmy temperatures of 22-24°C, while the island gets 340 days of sun a year – after the summer we've had, that sounds just the ticket. But so does hellim, the local equivalent of halloumi; the white-sand Nissi Beach (especially without the summer crowds); and flamingo-spotting at Larnaca Salt Lake. Hole yourself up in the plush Annabelle resort, which has been paving the way in Cyprus' hospitality scene for at least three decades – it's one of the originals and certainly one of the best.
From £160 based on two sharing; annabelle.com.cy. easyJet flies from Gatwick to Larnaca from £73 return; easyjet.com
Dubai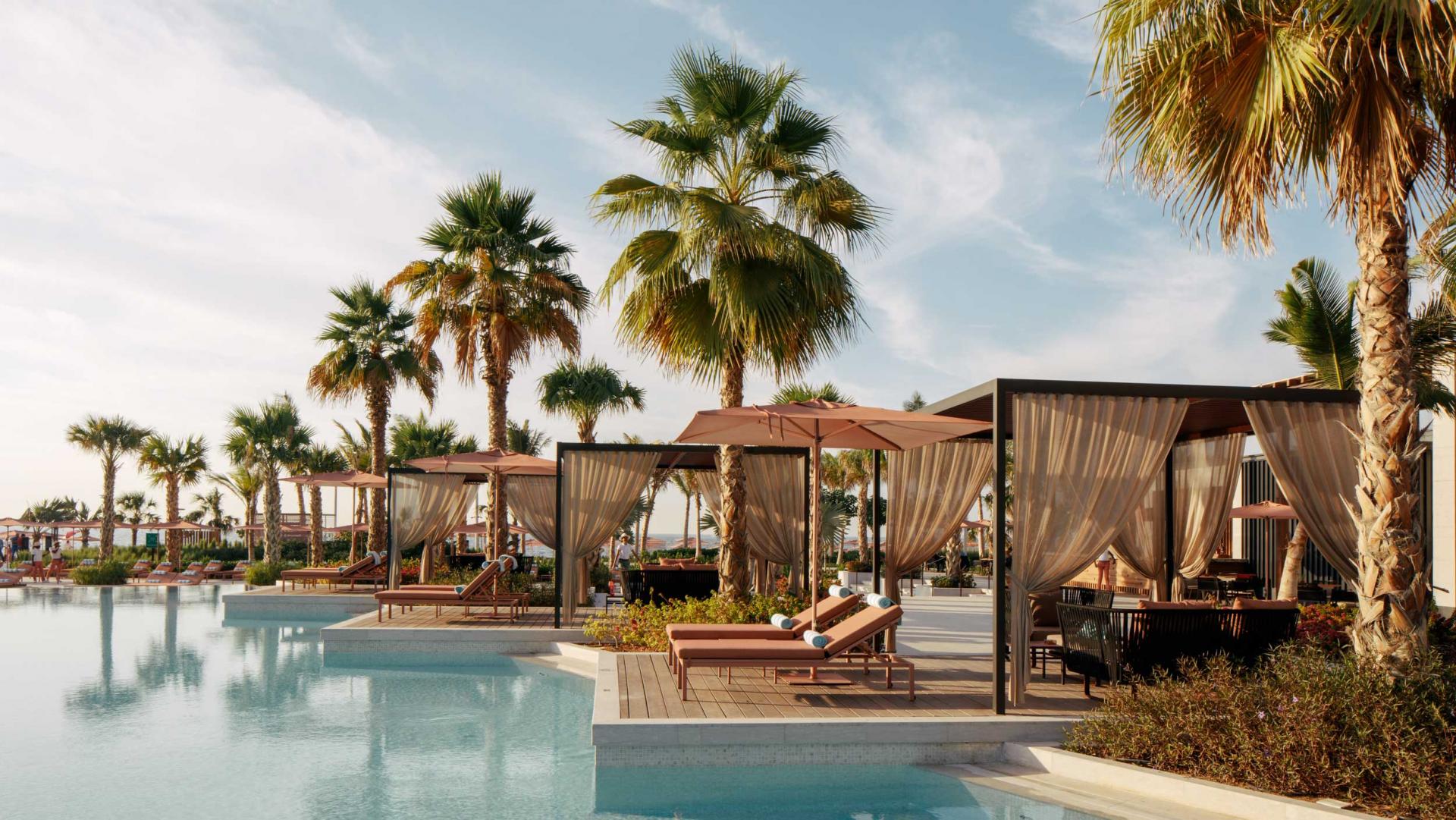 If you're in search of easily accessible winter sun, well, Dubai is pretty hard to beat, no matter what you think of it. Not only is warmth basically guaranteed, but the Emirate has heaps to do, too: there's world-class dining, incredible art and, er, even a Madame Tussauds. For easy access to it all and then some, check out the new Caesars Palace Dubai – yep, a new outpost of the legendary Las Vegas hotel, but this time on the beach. There's paddleboarding, there's jet skiing, there's Gordon Ramsay's Hell's Kitchen and Michelin-starred Japanese cuisine from the legendary Akira Back.
Go on, you know you want to.
7 nights from £1349pp based on two sharing including flights from Heathrow and transfers; classic-collection.co.uk
Canary Islands
The Canary Islands claim to have the best climate in the world, and it's safe to say we could do with a bit of that right now. We could also do with a bit of tapas, snorkelling and dolphin-watching, all of which you'll find on Fuerteventura, one of the least populated Canary Islands. Coral Cotillo Beach hotel, newly revamped during the Great Pandemic, now has three restaurants, including a rooftop bar for those golden hour cocktails, and a focus on sport. It's got two swimming pools, a full-on cycling centre, two gyms, a football field, a tennis court, a cross-fit area, a climbing wall and unfettered access to the ocean, making it great for watersports. Or, you know, you could just flop down on the beach. We know what we'd do.
From £55 based on two sharing; coral-hotels.com. easyJet flies from Luton to Fuerteventura from £78; easyjet.com