Lagos, Portugal
You don't have to travel for thousands and thousands of miles chasing the sun; with a trim three-hour flight time from London, the coastal town of Lagos in the Algarve (and the gorgeous coastline around it) is the perfect winter getaway. Average December temperatures of 18°C mean you could spend Christmas frolicking (or surfing) in the waves, while the old town will keep you busy when you're done at the beach.
Stay: Casa Mae, from £115. casa-mae.com
Getting there: British Airways flies from Gatwick to Faro from £80 return. easyjet.com
The Bahamas
Scattered like jewels in the ocean to the south east of Florida, the 700 islands that make up the Bahamas offer infinite possibilities for sun seekers, wreck divers and beach bums alike. And there's no better way to tick a few of them off your list than by chartering a yacht and setting sail. On your way, you'll travel through waters that are home to 25% of the world's coral, as well as loads of marine life –making it perfect for snorkelling and fishing. Nice.
How: Sunsail offers seven-night yacht charters in the Bahamas from £2,950. sunsail.co.uk
Getting there: American Airlines flies from Heathrow to Marsh Harbour via Miami from £571 return. americanairlines.co.uk
Mexico
Sure, Mexico's Yucatan peninsula is home to beautiful white-sand beaches, and the region's temperatures in December and January clock in at a balmy 29°C, but you can find those things elsewhere. What you might not find, though, are ancient Mayan pyramids, absolutely gorgeous haciendas (colonial-styl estates dating from the Spanish Conquest) and breathtaking cenotes, the sacred sink holes that pepper the peninsula's landscape. For easy access to all of the above – not to mention tacos galore – stay in Mérida, known as the White City.
Stay: Casa Mexilio, from £43. casamexilio.com
Getting there: Aeromexico flies from Heathrow to Merida via Mexico City from £996 return. aeromexico.com
Mozambique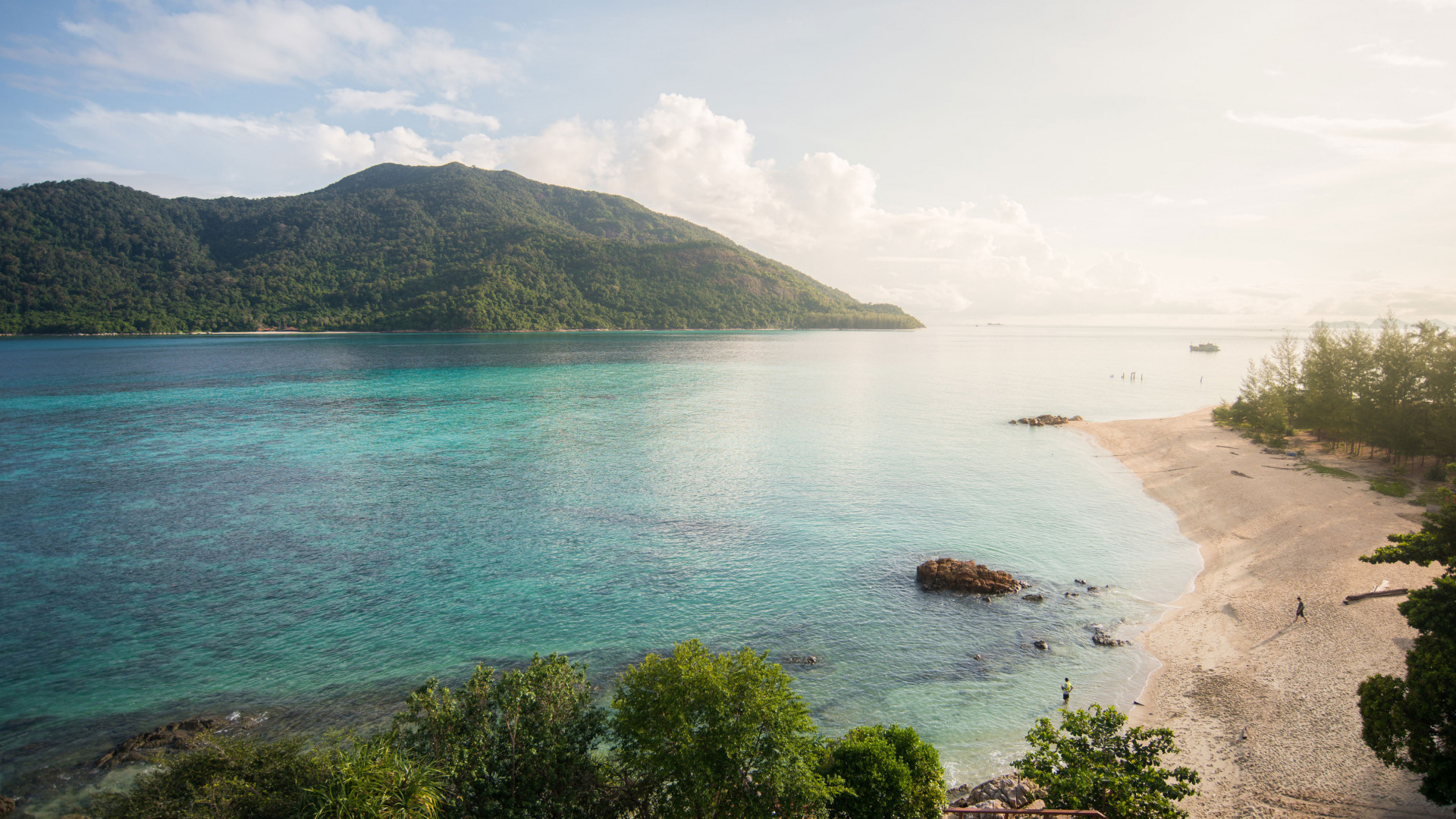 Head to South Africa for a safari, then hop over to neighbouring Mozambique for turquoise waters, swaying palms and some well-deserved R&R. The country's southern coastline is a favourite winter holiday hotspot for South Africans, but head further north to Inhambane and you'll find tree-lined boulevards, beautiful beaches and a glorious melting pot of Arabic, Indian and African cultures.
Stay: Massinga Beach, from £245. massingabeach.co.za
Getting there: South African Airways flies from Heathrow to Maputo via Johannesburg from £1,395 return. flysaa.com
Oman & Zighy bay
Perched on the eastern edge of the Arabian Peninsula, Oman has everything the doctor ordered for a winter getaway – namely sun, sand and sea. But there's more to this often-overlooked Middle Eastern gem than you'd think. The vibrant capital, Muscat, has a labyrinthine souk and bustling fish market; there's an area known as the Grand Canyon of Arabia; and, on the eastern coast, Zighy Bay is a slice of picture-perfect beach framed by mountains.
Stay: Six Senses Zighy Bay, from £885. sixsenses.com
Getting there: Etihad flies from Heathrow to Muscat from £540 return. etihad.com