Drink
Leeds' nightlife is just one of the reasons The Independent named it the Best University City. Despite being the third-biggest city in the country, the centre is small enough to navigate by foot even when you're half-cut.
Beer enthusiasts ought to try Tapped, an American-style brewpub with over 27 draft beers, more than 100 bottles from all around the world and stone-baked pizzas to soak it all up.
Bundobust is another craft beer bar with a rather spicy twist, coupling the beer with vegetarian Indian street food. Since its inception in 2013, the collaboration between Indian restaurant Prashad and The Sparrow Bier Café has won the hearts of locals and visitors alike; make sure you try their unusual array of Pilsners.
Whitelocks, having just celebrated its 301st birthday, is the oldest pub around and is more popular than ever. With cheap beer and excellent pub grub, this little boozer is loved by all, from hip teenagers to hip-less pensioners.
Gone are the days when a cocktail in Leeds meant a Jack Daniel's and Diet Coke: 51% Bourbon stocks over 100 bourbons and serves old fashioneds in a contemporary setting. Have the next couple of cocktails at The Maven, which is nearby on Call Lane, the main street for a Leeds night out. The atmospheric bar takes its inspiration from the US era of prohibition, so don't expect to see a sign telling you where to go…
Eat
Locals need no invitation to tell you how great Leeds is. But if you need proof (and we don't) you only have to look at The Real Junk Food Project. These pay-what-you-want cafés not only feed the hungry but repurpose food otherwise destined for the bin (a cardinal sin in these parts). All over the world there are now versions of these cafés that are doing great things but it all started in Leeds. Pop into see the original Real Junk Food Cafe at Armley Junction.
For centrally located grub, Friends of Ham is a popular bar that has an excellent charcuterie spread with an equally good selection of beer and wine. For Sunday lunch look no further than The Lamb and Flag, a 19th-century building where bare-brick walls come with your big-portioned roasts. Hyde Park's Boss Burgers comes out on top in a city with an abundance of burger and BBQ joints – its Smokeback Mountain burger is probably the best pun in a bun in town.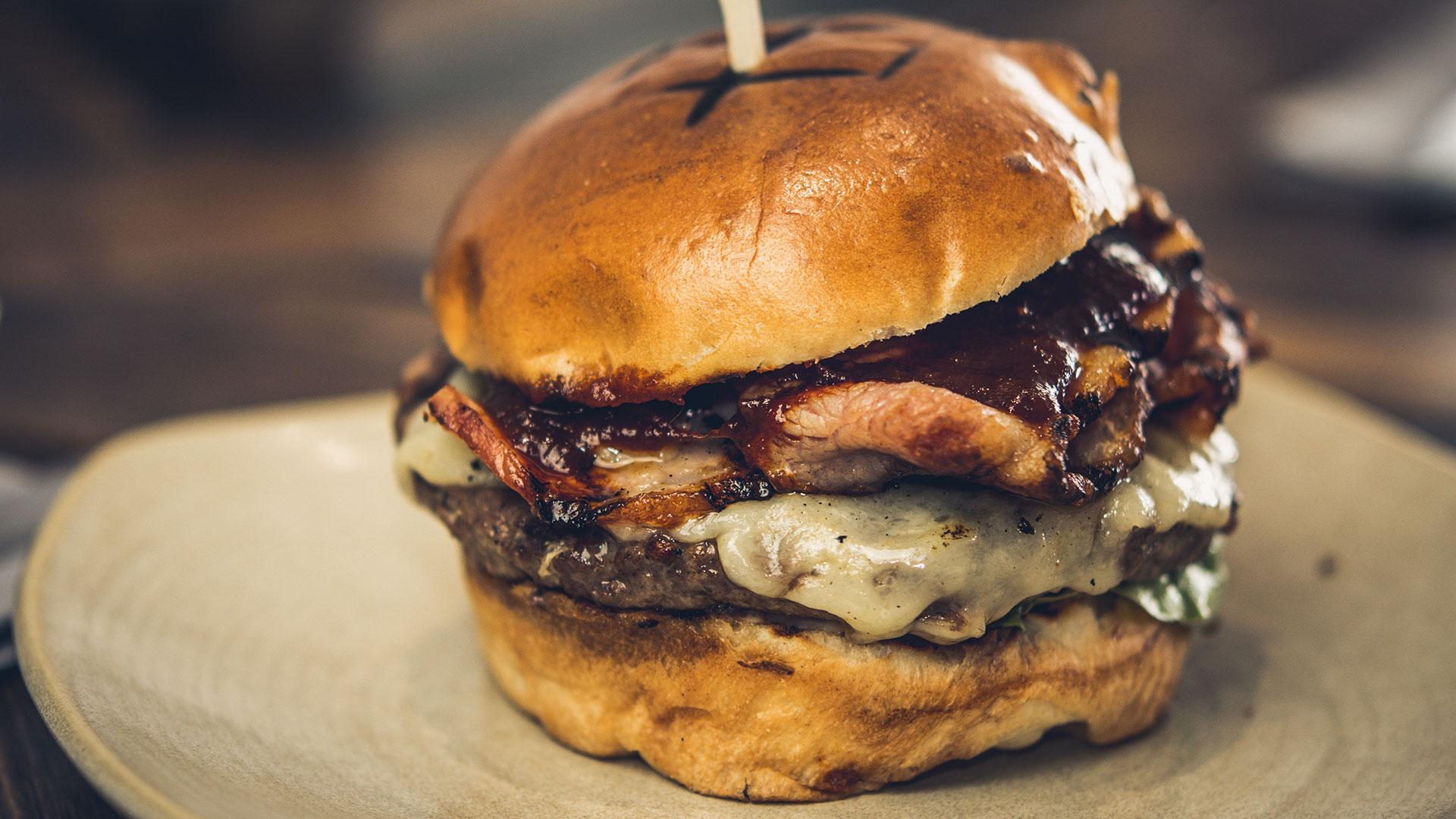 Yorkshire folk can be viciously defensive about what constitutes fish 'n' chips. The Fisherman's Wife, around the back of Kirkgate Market will offer an education in Northern chippy etiquette. They'll also offer scraps (bits of old batter) with your chips. Take them.
It would be sacrilege to be this close to Bradford and not try a curry. Responsible for the food half of Bundobust, Prashad is a way out of town, 20 minutes on the 254/255 bus route to Drighlington. This family-run neighbourhood restaurant serves north Indian vegetarian cuisine and manages to convince hordes of Yorkshire folk to surpass meat for a meal – no mean feat.
Music
Although Leeds lacks the musical history of its neighbours from across the Pennines, there's still loads going on. Borne out of the thriving student population, a number of intimate venues guarantee great shows from local bands.
Two small venues that are always a good bet are Brudenell Social Club, which regularly hosts secret shows for bands like Franz Ferdinand and the Kaiser Chiefs, and Headrow House, where you can sip some of the only fresh unpasteurised Czech beer available in the north of England.
Another great venue for music is the Belgrave, a haven for northern hipsters. The bar sells craft beers, generous slices of pizza, and has possibly the best rooftop garden in the city. The Belgrave also hosts a street-food festival every second Saturday of the month.
See & Do
Walk off the hangover in one of the Leeds' many parks (Leeds is one of the greenest cities in the country). The historical ruins of Kirkstall Abbey are well worth a visit, and you should also make sure you see Tropical World, which is home to the largest collection of tropical plants in the UK outside Kew Gardens.
Roundhay Park, one of the largest in Europe, is the perfect place for a morning stroll and located just to the north of the city centre. It's also the setting for the oldest piece of film in existence. Sheffield may have The Full Monty, and Barnsley may have Kes, but Leeds has the Roundhay Garden Scene, a two-second silent film shot in 1888.
The city has a love of cinema, and the Hyde Park Picture House is one of the oldest in the country and always worth a visit. Leeds' often overlooked relationship with cinema is celebrated every year at the Leeds International Film Festival (3-17 November).
Leeds has a number of free museums that are a must on any trip, if only to take a break from the pub. Between them, Leeds City Museum and the Royal Armouries will bring out the inner kid in just about anybody, while Abbey House Museum is another must-see.
Stay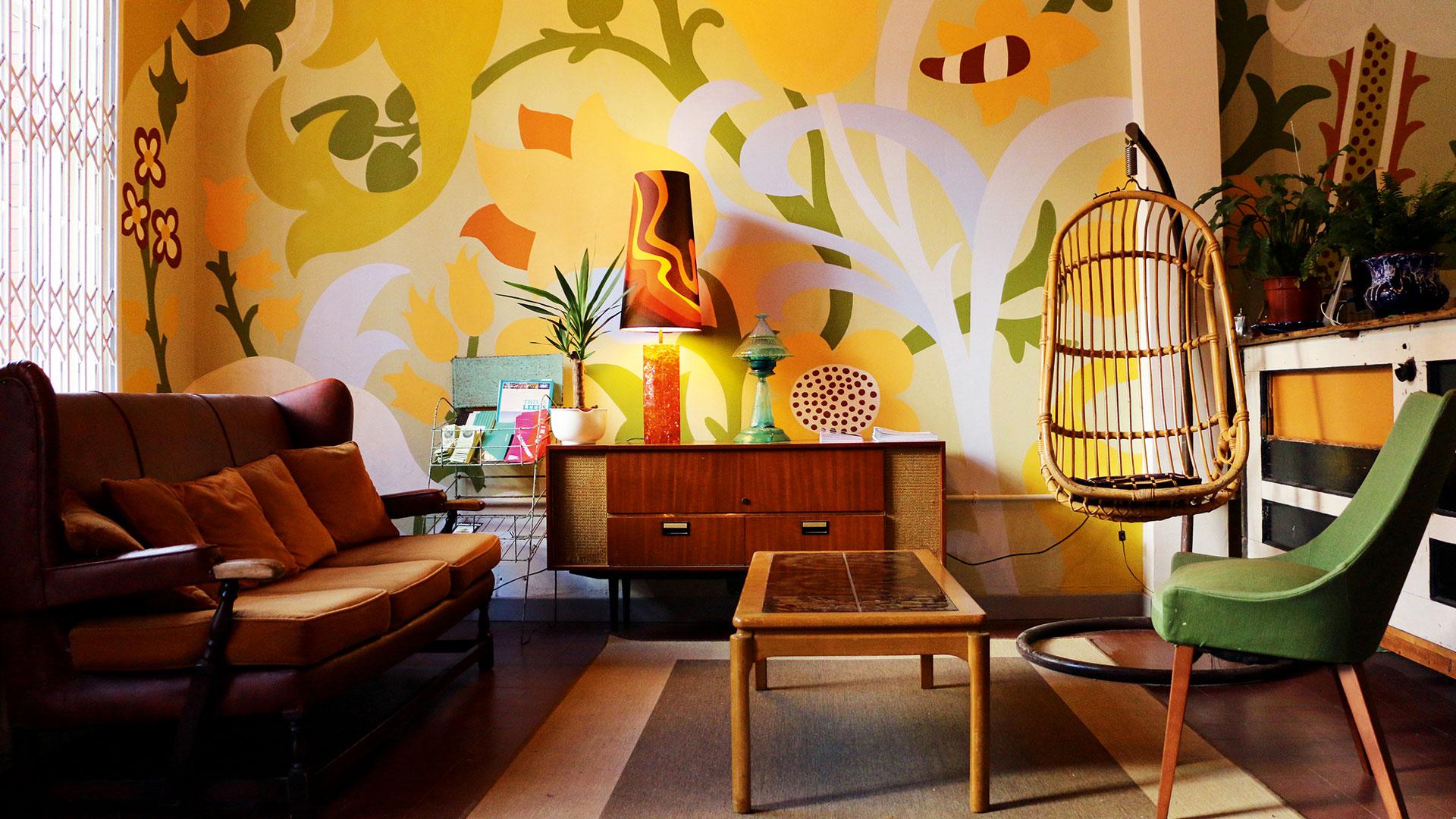 Any football fans will understand why we've avoided discussing sport. The city's only football club, Leeds United, resembles a tragicomedy fit for Shakespeare played out on a weekly basis. Fortunately, the city fares a little better when it comes to cricket and Rugby League. You can even stay in a room overlooking the cricket pitch at the Headingley Lodge Hotel, which is conveniently located right slap bang in the middle of the student part of town.
City Atmosphere offers apartments with panoramic city views for as little as £69. Alternatively, if you're looking to relive your uni days, University Rooms offers just that. Jägerbombs at the ready!
Art Hostel is one of the newest options – each dorm and double room offers a totally different design, all thought up and executed by local artists.
Shop
Some of the best shopping in the city is to be had at the beautiful Grade I listed Corn Exchange. There's no better place to take a few snaps than this photogenic building, so a visit to West Yorkshire Cameras is a must. Head upstairs for some vintage clothes shopping at Mad Elizabeth, then get stuck into some gourmet hotdogs at Primo's.
For a bit of fun bargain hunting, try Kirkgate Market, one of Europe's largest indoor markets and the best place to mingle with all the colourful characters that make up this diverse city. Here's a fact: Marks & Spencer began life at this market as a stall in the 1880s.
Elsewhere, vinyl lovers will get some serious kicks out of Jumbo Records. The store started life back in 1971, and no music fan should be visiting the city without popping into this gigantic den of neon posters and LPs.
It's fair to say that the town planners in Leeds are going a bit shopping centre mad, and yet another shopping centre housing the city's first John Lewis store is scheduled to open later this year. However, for now Leeds still strikes the perfect balance between indoor and outdoor shopping that's resulted in it gaining a reputation as one of the best shopping destinations in the UK.
Getting there
Virgin Trains offers direct trains from King's Cross to Leeds from £14.50 one way. See virgintrainseastcoast.com for more information and to book.