Mix in a pandemic, add several lockdowns for good measure, then sprinkle over a few spicy months of high-contact living with your nearest and dearest, and you've created the perfect recipe for an explosion in the popularity of solo travel. Don't just take our word for it – Google searches for solo travel have quadrupled since 2020, and this appetite for exploring the world all by your lonesome shows no sign of waning.
It comes as no surprise. Travelling alone can be an experience of pure liberation. No more toeing diplomatic lines with travel companions over restaurant choices, creating a tear-inducing Splitwise to divvy up the bar tab or waking up to the thunderous snores of your partner. This is your time to cut the fat and do it solo.
Travelling alone doesn't need to be lonely either – we've picked out lots of destinations that have a thriving backpacking scene, tonnes of group trips and warm hospitality. Likewise, we've got spots for those who crave pure solitude and escapism, not to mention plenty of locations catering to digital nomads.
Here's our pick of the top eight destinations for solo travel, including places to stay.
New Zealand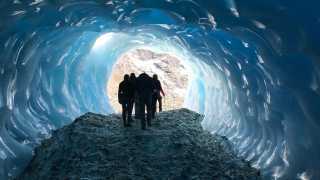 Ah, New Zealand. The bucolic little hideaway at the bottom of the world, long associated with Middle Earth, endless swathes of uninterrupted wilderness and its almost rabid love of rugby. Mention it in passing to any Brit, and it's likely they'll regale you with tall tales of the time they visited, hopped on a tour bus and travelled the length of the country in a matter of weeks. Perhaps they arrived armed with just a backpack and a visa and left three years later with a host of new friends and an enduring love for this corner of the world. Whatever their story, the connecting thread tends to be that they arrived alone, and departed with numerous new pals. That's the thing about New Zealand and its people; they're open, friendly, and eager to help. In stark contrast to Londoners, they're more than up for a chat and will open their homes and lives to you after as little as a hello. Add into the mix some of the most astounding landscapes in the world, a quietly thriving food scene and some of the best wines from the New World, and you just about have the perfect destination.
Where to Stay? Rates for The Central Private Hotel by Naumi Hotels, Queenstown, start at £135; naumihotels.com/thecentralhotel
Vietnam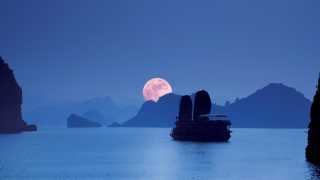 If there's one friend you'll make solo travelling in Vietnam, it's the summer roll dipped in nouc cham. And, if you choose to branch out from that, Vietnam really is the perfect destination to travel solo but never feel alone. Its energetic cities, wild deltas, mystical islands and otherworldly dunes are perfect for picking up pals along your travels. For guaranteed mingling, book onto a group trip and get involved in anything from boat tours around Hạ Long Bay, which guarantee beer shotgunning and skinny dips, group cooking classes in Hanoi, treks through the hills of Sapa, sunrise tai chi in Hanoi parks and motorbiking adventures along the Hải Vân pass. Vietnam is one of the more budget-friendly destinations for solo travellers. For those looking to push the boat out and live it luxe, you can shop for bespoke tailoring, stay in ritzy hotels, chow down incredible food and grab a massage for much less than you'd expect.
Where to Stay? Rates for dorms at The Banana Tree Hostel, Ninh Binh, start at £6 per night; hostelworld.com/the-banana-tree-hostel
Bali, Indonesia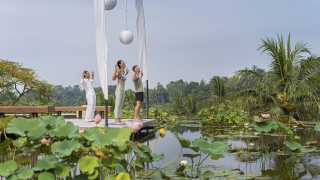 As the cult of remote working has risen in recent years, so too has a whole host of destinations attracting 'digital nomads': young people who can work from anywhere as long as it has a WiFi connection. Taking full advantage of their newfound freedom, these young people have been flocking to beautiful, warm, affordable destinations to fit in surf sessions, ocean swims and a heavy dose of Vitamin D around their work schedules. Top of that list? Bali. Long a favourite holiday destination for adventurous travellers, the last few decades have seen this island rapidly become a tourist hotspot, with the gargantuan hotels, and neon-clad markets to boot. However, get off the beaten track a little, and you'll find a community of locals and expats alike, where young creatives abound, and funky, independent businesses are a dime a dozen. Its nomadic reputation makes sparking a conversation with the people around you easy work, and there is an abundance of great, fun, safe places to stay.
Where to Stay? Rates for Como Uma, Canggu, start at £257; comohotels.com/bali/como-uma-canggu
Greece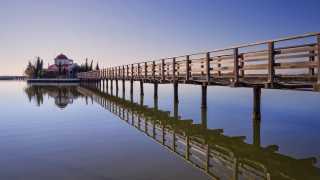 You only need to watch Mamma Mia 2 to see why Greece is the perfect solo travel destination. Within just a few days of arriving Donna has managed to befriend two beautiful men, find herself a gig singing at the local tavern and a home to renovate, complete with a pet horse. While having a child and, two decades later, having her invite her three potential fathers to her own wedding, is not a requirement of travelling to Greece by yourself, Donna's fictional story is just one good example of why Greece is such a great place to visit on your own. With a warmth and innate sense of hospitality, the Greek people make the country a difficult one to leave. Add into the mix numerous paradisiacal islands to visit, some of the most beautiful beaches in the world and a kind of sleepy, oregano-scented way of life that is deeply intoxicating, and you might just find yourself seriously considering following in Donna's footsteps, tumbling-down hotel and all.
Where to Stay? Rates for Amada Colossos Resort, Rhodes, start at £125; amadacolossosresort.com
Mexico
Whether you're gunning for a solo gastronomic adventure, surfers paradise, psychedelic vacay or beach retreat, Mexico and its thriving backpacker culture make it an ideal destination for solo travelling. For those seeking solace, Mexican beach towns such as Tulum, Bacalar and Holbox resemble the paradise of a desktop screensaver, complete with turquoise waters, white sand beaches and the occasional whale shark. Alternatively, for the culture vultures, there's a tonne of ancient Mayan ruins to tour, including Palanque, Chichén Itzá and Yaxchilán, a thriving art scene in Mexico City and fascinating religious rituals to observe – like the church chicken sacrifices in San Juan Chamula. Wherever you go, make sure to give the hostel life a whirl – they're often in incredible locations, are fantastic value and ideal settings for making friends over plenty of Mezcal. Strapped for cash? There are plenty of work stays that offer free accommodation and the chance to learn new skills from permaculture, language teaching and even willow fence weaving.
Where to Stay? Rates for the Yak Lakehouse, Bacalar, start at £100 for a private double bedroom; https://yakbacalar.com/
Scotland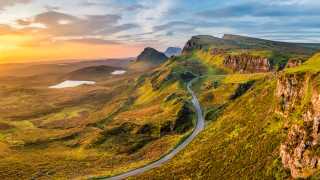 Fancy taking a solo trip where you don't encounter anyone else… at all? Head to Scotland. In just over an hour from Glasgow or Edinburgh you can be wholly immersed in the wilderness, with just a few red deer and some squirrels to keep you company. Packed with some of the best hiking trails in the world, a few days walking can have you traversing mountains, slowly meandering around expansive lochs and following bubbling streams as they twist and turn through the heather-strewn moors. Should you fancy re-entering civilisation, it's not just Outlander-esque isolation that will draw you in. The country is home to some of the UK's most exceptional restaurants, alongside a range of leading B&Bs and quintessential pubs that just beg for you to curl up in a corner with a glass of Scotch.
Where to Stay? Rates for Duisdale House, Isle of Skye, start at £260; https://skyehotel.co.uk/duisdale/
Canada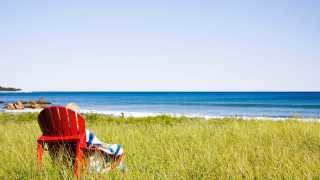 There's a good reason why Canadians have a rep for being insanely polite and friendly. I mean, there's even a stage production about it named Come From Away, which homes in on a Newfoundland community named Gander that welcomes passengers forced to layover during the 9/11 attacks with open arms. And, while the cities of Vancouver, Montreal and Toronto are certainly worth a shout, as are the Canadian Rockies, the high arctic villages of the far north, and the bucolic border towns, if you're a solo traveller looking to be welcomed with open arms and that famous Canadian hospitality, we can't recommend anywhere more than Newfoundland. The island province offers stunning landscapes such as the taiga canyon of Gros Morne National Park, old school viking culture dating back a millennia or more, some of the best whale watching and iceberg spotting on the east coast, and small towns with residents who are just as interested in you as you are in them, and will make that extra effort to ensure your solo travel experience is unforgettable.
Where to Stay? Rates for Sheraton Hotel, Newfoundland, start at £115; marriott.com/hotels/sheraton-hotel-newfoundland
Denmark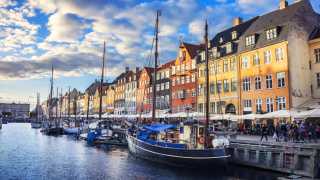 Denmark is an easy-to-tackle country for solo travellers with smooth running infrastructure, a multi-lingual population and deep commitment to hygge – so you'll always feel cosy, warm and welcome. Ranked top in The Economist's 2021 Safe Cities Index, it is documented time and time again as a top spot for solo female travel. Aside from its safety, it's a beautiful country filled with swimmable city canals, enchanting forests and impressive architecture. The capital city of Copenhagen is an obvious choice for solo travellers of all ages with plenty of communal dining spots, group boat tours and pontoons to share a Tuborg with fellow sunbathers. It's also a city where you can learn a thing or two, with a burgeoning gastronomic and ceramic scene and plenty of classes on offer to learn how to make anything from Danish pastries, throwing pots on the wheel or hand building vases.
Where to Stay? Rates for the Y71 Nyhavn Hotel; Copenhagen, start at £198 per night; 71nyhavnhotel.dk