Breaking news: Active holidays are apparently more relaxing than just plonking your bum on a beach.
We'd never say no to chilling by the ocean, piña colada in hand, but we're also about getting out there and experiencing the world by any means possible. That's why we're bringing you the best adventurous holidays all around the globe.
But we know that adventure comes in all shapes and sizes, so whether you're into exploring the far reaches of the planet from a comfy seat or more about racing across the desert, we've got you covered. So grab your running shoes and a helmet, and get ready for the ride.
Best active adventure holidays
Biking in Noto, Japan
Rating: Take it easy ◆
Feel the wind in your hair, the sun on your skin, and fill your belly with some of Japan's best seafood on a cycling tour of the remote and near-unexplored Noto peninsula. Book onto TravelLocal's seven-day itinerary and you'll cycle from village to village via sandy beaches, rugged coastline, Buddhist monasteries and the Insta-worthy Ganmon rock formation. You'll stay in locally owned ryokans, where the owners raise their own fish and forage for wild vegetables in the surrounding fields.
Need to know: From £1,580pp for a seven-day tour. travellocal.com; fly from Heathrow to Osaka from £1,104. britishairways.com 
Swim across Lake Powell, USA
Rating: More than your usual workout ◆◆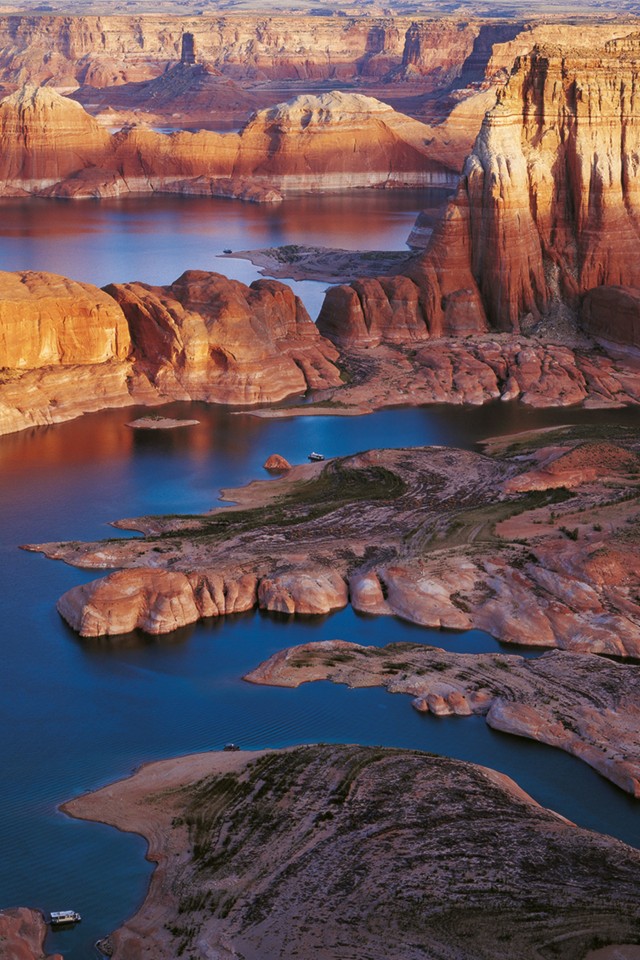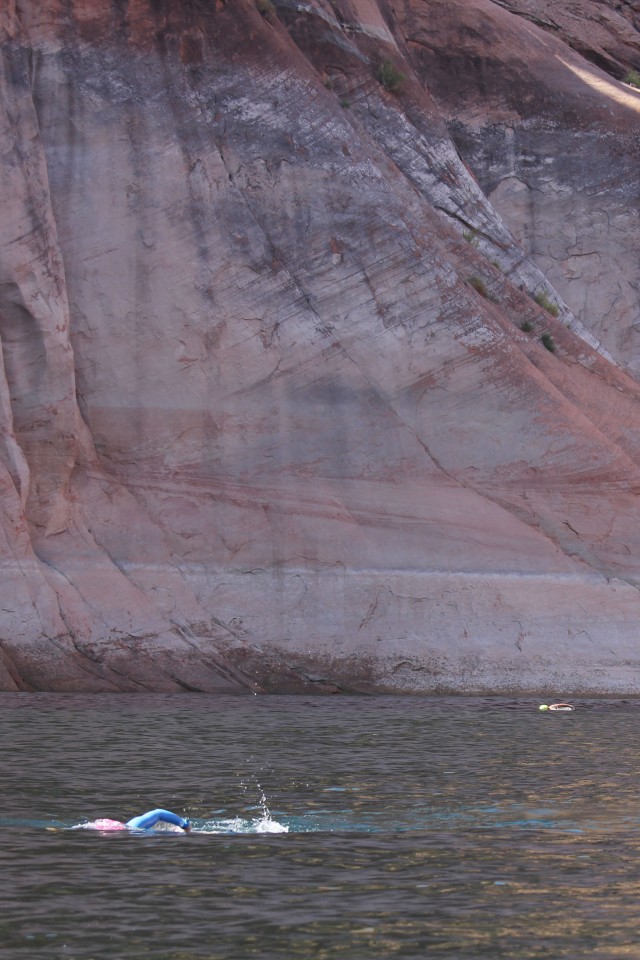 Swap chlorine for crystal-clear blue water, manky white tiles for red rocks, and your commute for hiking through the Navajo Indian trails of Arizona, USA for a four-day, three-night adventure with Strel Swimming. You'll spend your days splashing around the warm waters of Lake Powell under the watchful eye of Martin Strel, a swimmer so legendary he earned the nickname Big River Man, and your nights gawping at the sunset and star-filled sky in one of the world's most beautiful locations. Beats our morning swim any day.
Need to know: Around £837pp, including guides, transfers and accommodation on a half-board basis. strel-swimming.com; Finnair flies from Gatwick to Las Vegas from £980 return. finnair.com 
Hike, run and bike in the Atlas Mountains, Morocco
Rating: Get yourself to the gym, stat ◆◆◆ 
Don't mind getting sand in your pants? Good, because after taking part in IGO Adventures' Morocco weekender you'll probably have half the Sahara desert in your shorts. Over two days, you'll hike, run and bike through 58km of the Atlas Mountains, home to snow-capped peaks, lush valleys and traditional Berber villages. Of course, you should do this just for the sheer exhilaration of completing such a mammoth challenge, but the locally sourced organic food, bushcraft workshops and shiny medal all help, too.
Need to know: From £699 per person, not including flights. igoadventures.com; Ryanair flies from Stansted to Marrakesh from £188. ryanair.com
Best adventure holidays in cities
Surf in Sydney, Australia
Rating: Life's a beach ◆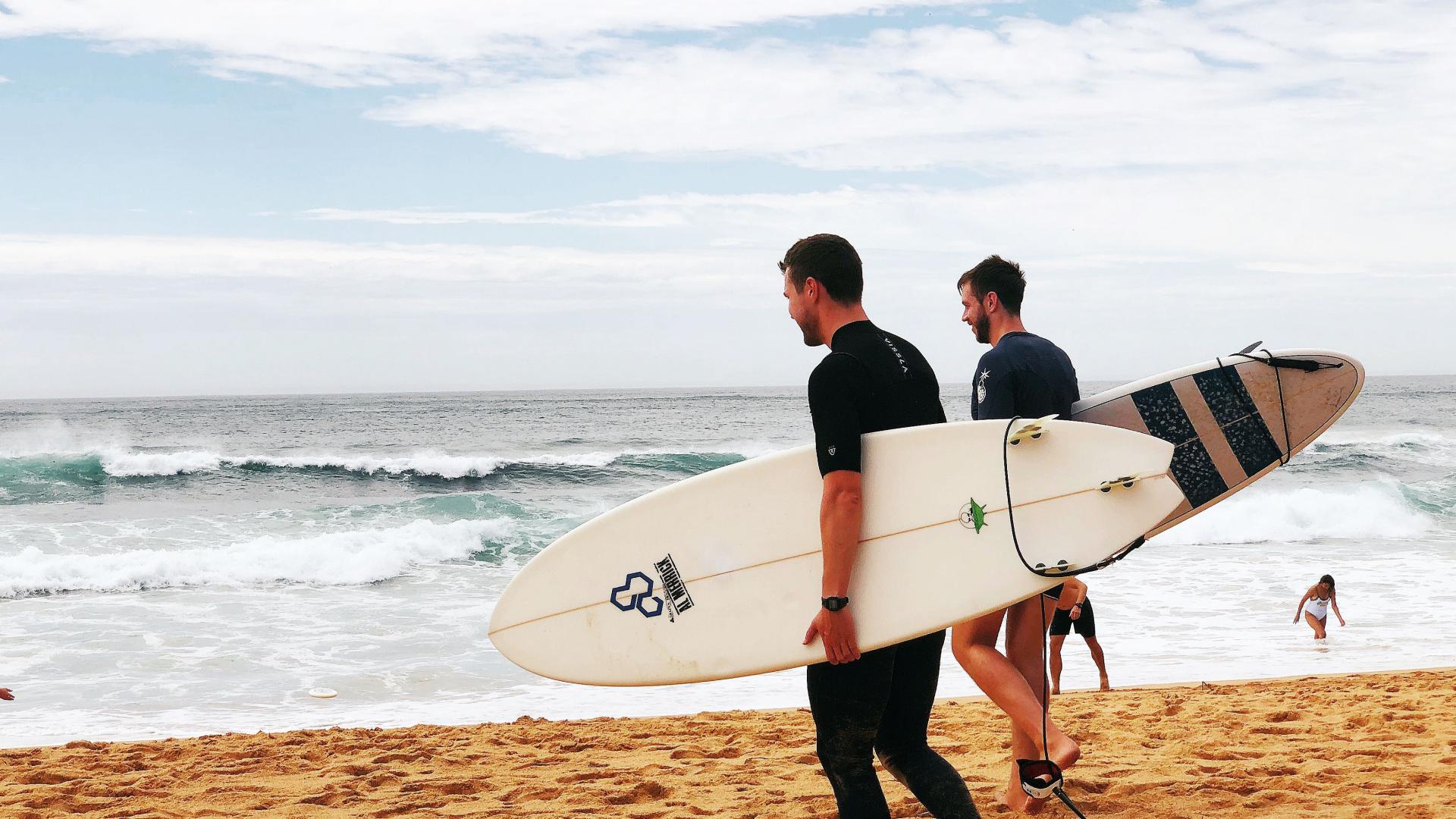 There are few surfing locations more legendary than Sydney, and with waves that are so absolutely perfect and blue, it's easy to see why. Tick off the must-visit beaches of Bondi and Manly, then swerve the crowds and head to the lesser-surfed spots at Garie in the Royal National Park, home to a left-hand break, and Wanda, which has a nice southeast and easterly swell.
Need to know: Vietnam Airlines flies from Heathrow to Sydney via Saigon from £388 return. vietnamairlines.com
Go skiing in Oslo, Norway
Rating: Pack your woollies ◆◆
When it comes to cities for adventure, the Norwegian capital of Oslo is hard to beat, all the way from its glittering fjords to its soaring mountain peaks. You've got swimming, you've got hiking, you've got heaps of food and culture… And less than a 20-minute train journey from the city centre you've got the Oslo Vinterpark, where you can find all the snow-based thrills and spills you could ask for, whether that's sledding down the corkscrew-shaped Korketrekkeren run or exploring the Holmenkollen ski jump.
Need to know: Norwegian flies from Gatwick to Oslo from £196 return. norwegian.com
Mountain bike in Santa Fe, New Mexico, USA
Rating: Bring a first aid kit ◆◆◆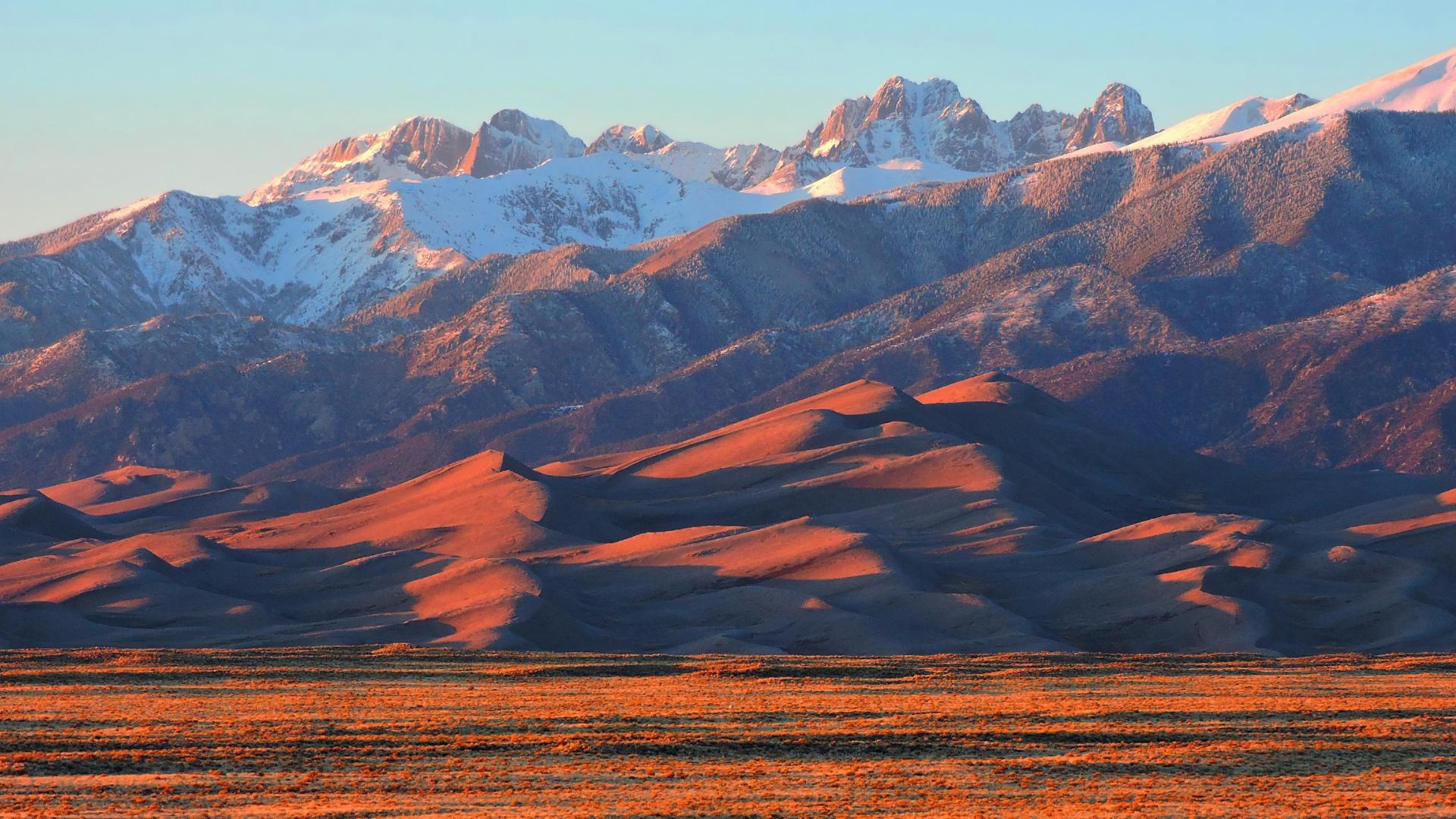 You could enjoy the foothills of the majestic Sangre de Cristo mountains from the safe (read: boring) confines of a car. Or you could get your hammer on at La Tierra Trails, 17 miles of well-signed trails from downtown Santa Fe – where you'll also find plenty of pueblo architecture, culture and delicious food, too. You can thank us later.
Need to know: British Airways flies from Heathrow to Santa Fe from £1,090 return. britishairways.com
Best slow adventure holidays
Winter safari through Yellowstone National Park, USA
Rating: Sit back and relax ◆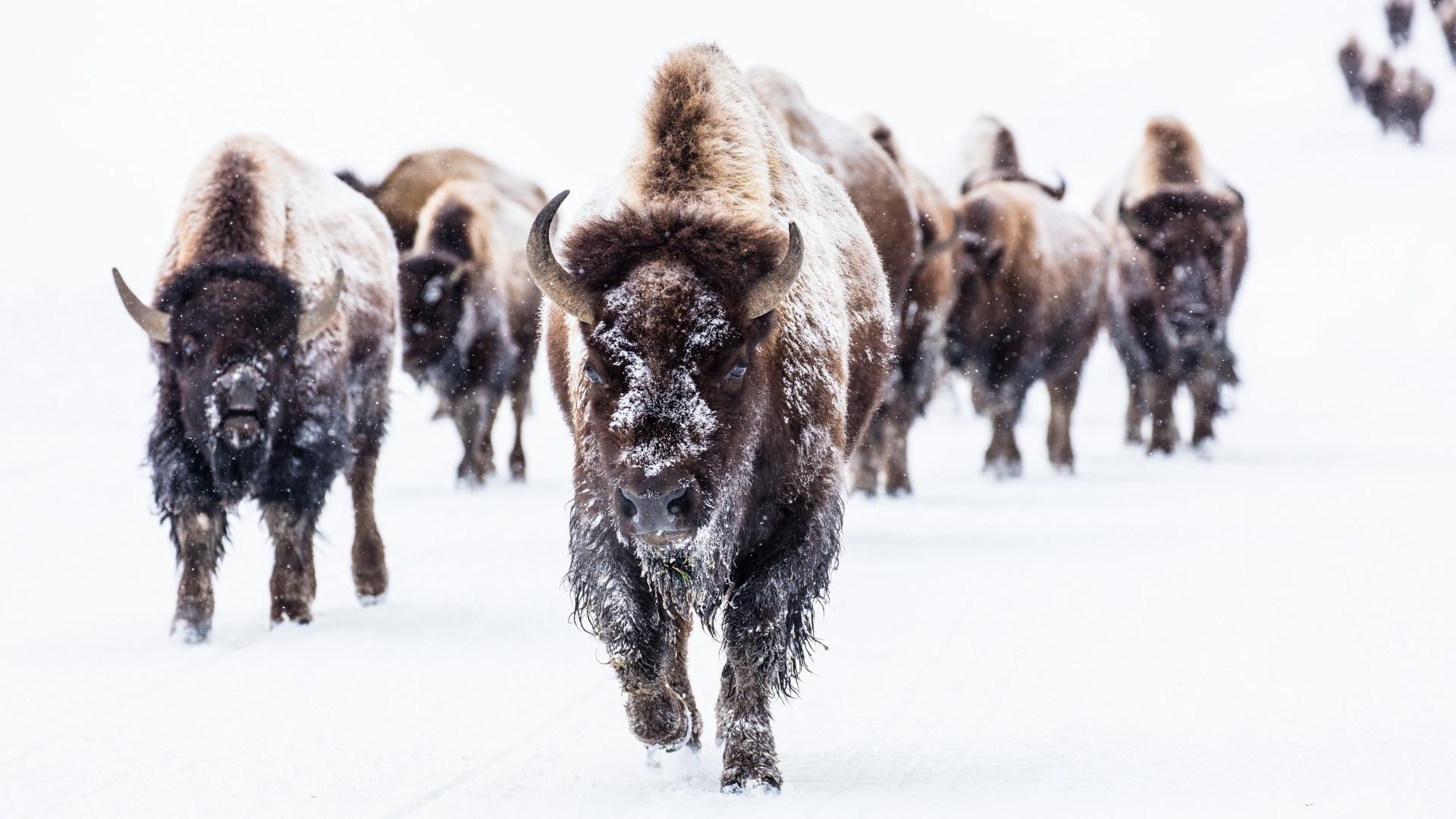 Sure, we love exploring and getting up close and personal with the great outdoors. But there are times when it's OK to park your butt on a comfy seat and take it all in, too – especially in the dead of winter. Head out on Audley Travel's 11-day tailor-made tour of Yellowstone National Park in the colder months and not only will you get to see this legendary landscape in a whole new light, with fewer crowds and from the toasty confines of a car, but it's also the best time of year for spotting wolves, too. Win-win.
Need to know: From £2,970pp for 11 days, including flights, vehicle hire and accommodation. audleytravel.com
Kayak and camp on the southern Greek Coast
Rating: Make a splash ◆◆
The first physical challenge of this Med weekender will be kayaking around Greece's wild coast; the second will be seeing how much souvlaki you can possibly fit inside your body. And given you'll be spending your days paddling around the Peloponnese and hiking to a medieval castle, you're guaranteed to work up an appetite. Much Better Adventures' sun-soaked watery tour will see you stay a night in a three-star guest house, spend a night camping under the stars on an islet, and lounge around on secret beaches, giving you all the adventure you need with a healthy dollop of R&R.
Need to know: From £387 for two nights, including accommodation, guide, local transport and food. muchbetteradventures.com; easyJet flies from Gatwick to Athens from £188 return. easyjet.com
Overland your way across South America
Rating: Get ready to go all-in ◆◆◆
When it comes to adventure, hopping in a truck and making your way from Santiago, Chile to La Paz, Bolivia will give you a little bit of everything: two nights in the world's highest city; stargazing in the Atacama desert; and exploring on horseback with gauchos at a working Estancia. How adventurous you are is up to you – scale it up with extra activities like white water rafting on the Mendoza River, or take it easy and kick back in the thermal baths in Cacheuta.
Need to know: 21 nights for £1,090 plus £590 for the kitty, including guides, accommodation, most food. dragoman.com
Best budget adventure holidays
Jump off a cliff in Cornwall
Rating: Helmets at the ready ◆
Why sit on a beach when you can throw yourself off a rocky outcrop and into the Celtic Sea in Cornwall instead? Cornish Rock Tors' sessions will see you spend two hours in the waters of the Celtic Sea, clambering over rocks and swimming into coves at the gorgeous National Trust locations of Port Quin and Port Gaverne. For an extra twist, book into an Ecoasteering session and you'll get to learn about local marine life, too. Worth it for the sexy helmet photos alone.
Need to know: Introduction to coasteering sessions, £45pp. cornishrocktors.com 
Race across untamed wilderness in the Azores, Portugal
Rating: Prepare to sweat ◆◆
Home to lush mountain landscapes, volcanic craters, blue lakes and more outrageous natural beauty than you can shake a stick at, the Azores archipelago – an autonomous region of Portugal – sounds like our idea of Eden. Except our Eden probably wouldn't involve a trail race through rocky mountainous terrain against other fitness-mad runners. If that does sound like your kind of thing, the Extreme West Atlantic trail run is a 35km dash around the island of Flores, 90% of which takes place on unpaved trails. On your marks…
Need to know: Entry to the race costs £40. azorestrailrun.com; TAP flies from Heathrow to Terceira, where you can take a ferry to Flores, from £342 return. flytap.com
Kayak down a wild river in Albania
Rating: You're going to get very wet ◆◆◆
There are several reasons why you should spend your hard-earned time off braving the waters of Albania. 1) You'll have four days hurtling down the Vjosa, one of the world's last wild rivers. 2) With Much Better Adventures, your guides will be local activists working to protect the river from the threat of hydroelectric dams. 3) You'll also get to experience breathtaking beaches, snorkelling in crystalline waters and visit Albania's historic cities and villages – and you only need to take two days off work.
Need to know: From £333, including local transport, meals and accommodation, muchbetteradventures.com. Jet2 flies from Stansted to Corfu from £215 return. jet2.com
Best once-in-a-lifetime adventure holidays
Trek through Bhutan
Rating: Time to get some new walking boots ◆
In a world that's becoming increasingly accessible, the country of Bhutan – sandwiched between China and India – remains delightfully mysterious. The number of tourists is controlled by the means of a minimum spend per day (several hundred dollars), but this is hands-down worth it for access to the nation's largely crowd-free sights and outrageous natural beauty. The best way to experience it? With Another World Adventures' Druk Path trek that'll see you make your way through the Himalayas along an ancient trade route that traverses lush rhododendron forests, mountain passes and yak herder settlements.
Need to know: 12 days costs £3,149, including flights, visa, accommodation and most food. anotherworldadventures.com 
Discover Antarctica on a cruise
Rating: Prepare to gawp ◆◆
Start saving your pennies*, because Intrepid's once-in-a-lifetime new trip is an absolute stonker. Venture through the Drake Passage, where there'll be orcas, humpback whales, seals, penguins, and you, freezing your butt off. But who cares about the cold when you'll get to drink in the outrageous landscape of the Antarctic Peninsula with forays in Zodiac boats and on-shore excursions? *Warning: if you literally save up pennies, you'll be waiting a long time.
Need to know: Ten days from £3,995 per person, including meals. Departures run from December 2020. intrepidtravel.com
Venture up the Burro Burro river, Guyana
Rating: Bucket list: complete ◆◆◆
Bush Masters' expedition to the source of the Burro Burro river in Guyana has never been done before and will never be done again. You'll strike out into untapped jungle terrain with an ex-British Special Forces instructor and members of the Makushi tribe, hiking through tropical rainforest and hunting for your meals. Bush Masters uses local guides and their resources whenever they can to give them an additional source of income in the face of rainforest development.
Need to know: From £1,900. bushmasters.co.uk. Virgin Atlantic flies from Heathrow to Georgetown via New York from £870 return. skyscanner.net