This is definitely the largest incline I've seen in my two days skiing Morzine and Avoriaz. The tips of my skis hover threateningly over the edge, and I briefly wonder if it's too late to simply take them off, hike back up to the top and get the chairlift down.
But then muscle memory kicks in and, almost involuntarily, I feel gravity take hold. I begin to plummet down the slope, the wind rushing in my ears and my thighs burning as I take wide, swooping turns. Adrenaline rushes up from below the surface. I feel incredible, untouchable, like I can do anything. It's the best feeling in the world.
I'm in Morzine in France, and the slope is the Mélèzes, my first red run of the trip. This isn't my first time skiing – far from it, in fact. But it is my first time anywhere near a chairlift since 2009, when I hung up my boots and said farewell to a short-lived skiing career. Although, to call it a 'career' is definitely something of an overstatement – I was 14 years old and my stint had extended to one bronze medal in the intermediate level Mapei race, and a few participation certificates. But it was my sport, and I loved it. I loved the evenings spent at Snowplanet, Auckland's indoor ski field, throwing myself up and down the slope, feeling my skill get better with every turn.
But then two things happened: my mum was barrelled into by a snowboarder, cracking one of her ribs in the process, and, separately, I was sitting at the top of a slalom course, watching competitor after competitor get absolutely wiped out by the icy conditions. It was in that moment that I realised I was not enough of a daredevil to commit, so I skied off, forfeited my turn, and never looked back. Family ski holidays tapered off after that. With mum hesitant after her accident, and my brother and I giving up on the competitive side of the sport, trips away tended to err on the side of the warm, sunny and lazy, rather than the cold, snowy and thrilling.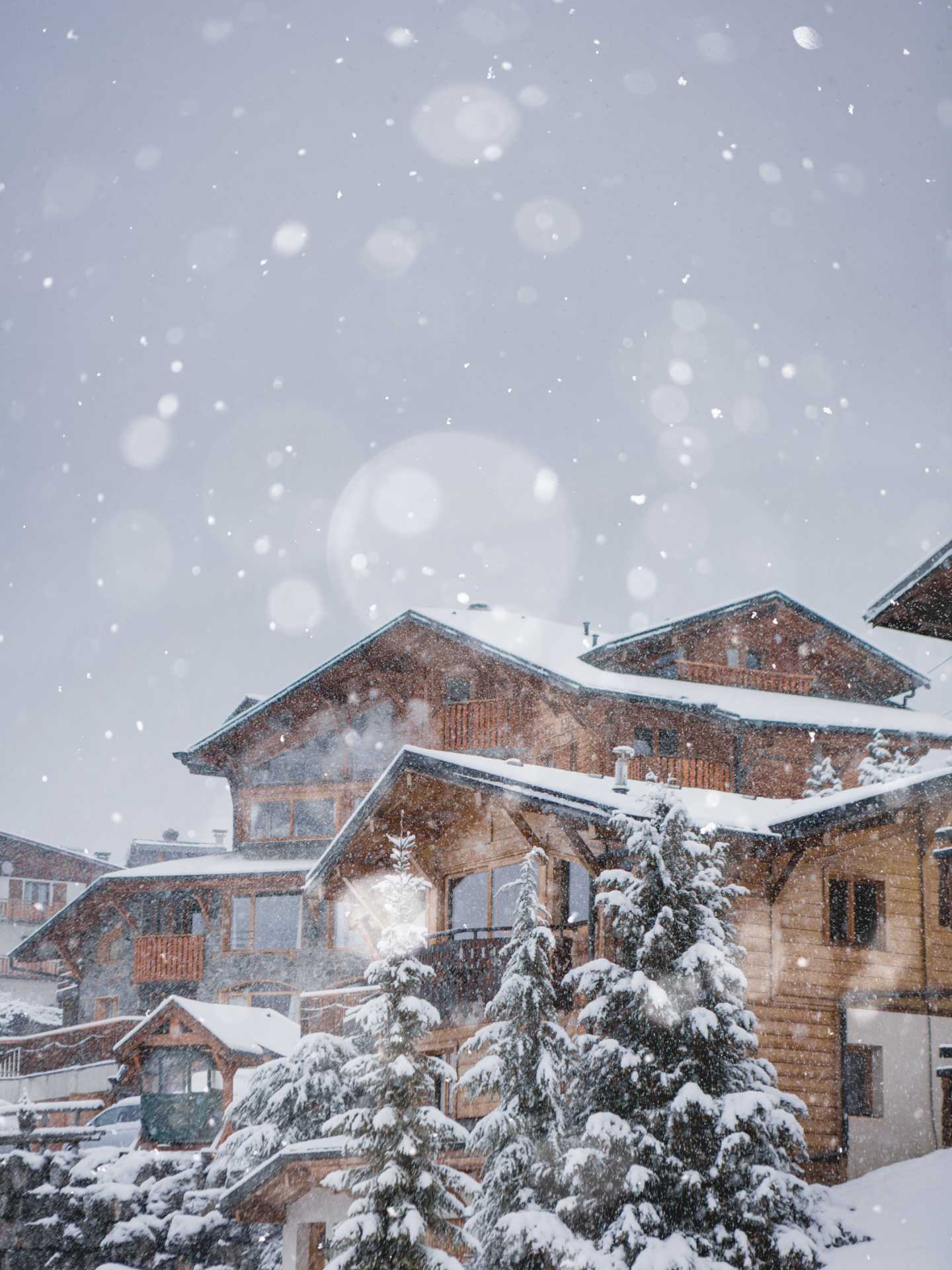 That is, until I met my partner, a guy who comes from a hardcore skiing family, all of them as comfortable on two pieces of plastic and fibreglass as they are their own two feet. And so I find myself back on the snow, like Bambi on new-found legs, wobbling around like a true beginner. And yet, despite the fact it's been more than ten years since I'd last strapped myself into a pair of ski boots, it only takes a few hours before my body is doing things intuitively: taking a tight turn without my brain thinking about it, carving around moguls like they were nothing, whooping as I came to a stop at the end of a run. Within the hour I'm having a grand old time, navigating green and blue runs, enjoying the playfulness enabled by wide pathways, meandering stretches through pine trees and long, sweeping, subtle declivities to the finish.
Morzine town, with its access to Morzine, Avoriaz, Les Gets and multiple Swiss ski resorts, is like catnip for snowsports enthusiasts. It's a pursuit that has attracted visitors to the town for almost a century. When the Pléney gondola opened in 1934 and became the second ever ski lift to operate in France, it ricocheted this alpine enclave into an adventure sport hotspot, which now serves as the access point for over 600km of ski runs covering 209 lifts over 12 resorts.
Morzine town, with its access to Morzine, Avoriaz, and Les Gets, is catnip for snowsports enthusiasts
Its immense size makes it perfect for all skill levels, awash with blue runs that are great fun, the odd green, red runs that are challenging but accessible, black runs to keep experienced skiers entertained and even the odd orange for true daredevils (the most famous being the Swiss Wall, which is rated by many as one of the ten hardest ski runs in the world). I'm able to fill a whole day entertaining my cautionary side and avoiding anything too challenging – helped by the fact the afternoons tend to be reserved for long lunches, magnums of rosé, and a quick final ski down to the après bars, fuelled by a healthy dose of liquid courage.
But my luck runs out on day two, when one of my companions, hellbent on proving to me that I was more capable than I let myself believe, takes advantage of my trust in his navigation skills and leads me to the Mélèzes. And so I find myself at the top of that vertiginous drop, blood pounding in my ears, and stomach firmly lodged in my throat. My apprehension, though, is a complete overreaction, and the run is a joy, like much of the Morzine ski resort's best. Both here and in the adjacent Avoriaz, the red runs are often easier to navigate as they generally see less traffic, and thus the snow remains in better condition, avoiding mogul build-up or extreme slush.
As with much of Europe, skiing in the wider Portes du Soleil area can be a highly leisurely activity – and not just due to the proliferation of fun slopes that are accessible for all skill levels. No – this is ski culture at its absolute best, and it puts the adrenaline-driven, dawn-till-dusk-style skiing in New Zealand – where lunch is such a sad sandwich and a can of Mountain Dew in the pongy cafeteria – to shame. This is the kind of place where lunch is usually accompanied by at least one bottle of wine, and lasts for at least an hour and potentially even a few. It may seem indulgent but it's part and parcel of what makes Morzine so wonderful, and skiing here so great. It's as much an adventure sport as a weekend of indulgence, an exercise in parallels and contrasts. It's what draws people back time and time again.
On our first day, we wake up far too early considering how late we got to bed the night before. Suited up, wobbling down the main road and getting used to the distinct way in which downhill boots restrict movement, skis stacked across my shoulder, I'm apprehensive of what I'm getting myself into. The first port of call is fueling up and clearing my head with breakfast and a suitably strong coffee by way of a baguette piled high with bacon at La P'tite Pause, before heading up the Super Morzine gondola to the Avoriaz side of the resort.
After a long morning navigating incredible slopes that travel through the sprawling, ski-in, ski-out community that is Avoriaz, I quickly weary, and my thighs are on fire, so a long lunch with some medicinal rosé is on the books, with Les Trappeurs being the obvious option. You can ski almost directly to your table, and sitting outside in the restaurant's iconic cherry red chairs with the sun beating down, watching skiers barrel down the mountain in front of you, is fairly close to pure joy. It's much a meal as an education in European skiing habits.
Savoie cuisine is unique to the eponymous region, which is defined by its sweeping mountain ranges, deep valleys, expansive lakes and, for half the year, thick blankets of snow. The diet and food products of the region adapted to these hardy environmental circumstances: with warming foods, rich flavours and preservable ingredients that could be produced in the summer and easily set aside for the winters sitting central to the cuisine. This means meals tend to involve as much cheese, bacon and potato as possible, with tartiflette – essentially reblochon cheese, thinly sliced potatoes, bacon lardons and garlic – being the quintessential Savoyard dish. As you might imagine, it tended to dominate lunchtime orders.
My thighs are on fire, so a long lunch with some medicinal rosé is on the books
Après hour inevitably bleeds into dinnertime, where, having not quite had my fill of all things cheesy, I load up on tartiflette at crowd favourite La Grange, which serves up elevated takes on the classic dishes of the slopes. This is followed by many hours dancing, before creeping into bed at a supremely silly hour. That's the thing about Morzine, though: time flies and, before you know it, you're on the dancefloor at Le Crepu or Cafe Chaud or even maybe the Cavern Bar. When the sun goes down, Morzine comes alive – it becomes a sort of chaotic hodge podge of those still in their ski gear fresh off the mountain, the hardcore après-goers who have been sipping rosé or glugging tankards of beer since early afternoon, and the slick and shiny diners who have bothered to go home and freshen up, strolling the streets after dark when the lifts have stopped running and the temperatures have dropped – and is as entertaining as a theatre production. And so we rinse and repeat, ready to do it all again the next day.
Dinner time, though, is a serious affair, and the town has a balanced mixture of classic, alpine-style outposts and newer, modern spots that give the dining scene a much-needed boost. Take, for example, Bec Jaune Brewery. The team brew a lot of their own beer on site, and serve up an inventive, ever-changing menu that aims to be as seasonal and low-waste as possible. Or Au Bon Coin, colloquially known as The Burger Place, where you can tuck into a classic cheeseburger, or one of the more adventurous options like tuna with wasabi cream or duck with mustard sauce, the tables around you getting increasingly lively as the evening goes on.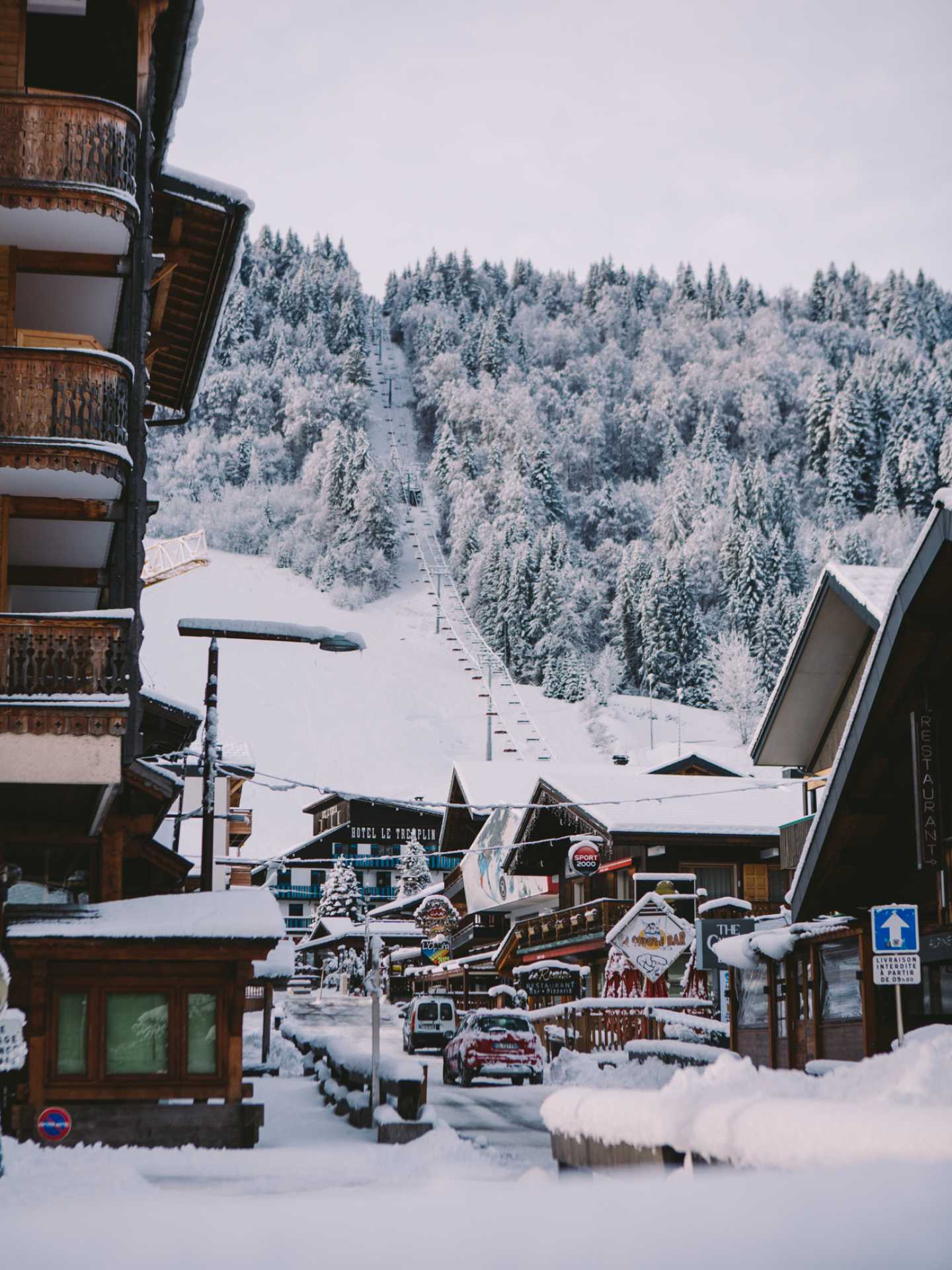 But, if you haven't quite had your fill of tartiflette or fondue, then the options are endless. There is Le Grillon, where the menu seems to traverse multiple regions and cuisines (including a one-dish segue into Thailand) without too much taste-bud confusion. On the main stretch into town from the Pléney sits L'Étale where, among the tables of Brits feasting on its infamous, heaping plates of barbecued ribs, there are steaming bowls of French onion soup suitably coated in thick bread and a golden layer of cheese, and veal stews, the meat falling apart as you skewer it.
The next day we ski the Morzine side, and the pursuit of lunch sees us heading off the beaten track a little and down the Les Raverettes run. It's a mellow ride that takes you across a few inclines, but mainly just meanders down relatively easy terrain under a canopy of pines. We continue past the perennially full Chez Nannon – a worthwhile lunch stop when there's space – through a high-traffic bowl and a little further until we reach the tunnel, popping out the other side at Le Grand Rocher. It's a little more laid-back, a burgers-and-beers-type establishment, but it might just be one of the best meals we have all week.
After loading up on necessary nourishment, we ride back up the TS des Fys lift – a grand journey over a ravine bustling with flora and fauna, a delicate stream tinkling through the middle – to continue our afternoon of skiing. My legs, protesting at the activation of muscles I had forgotten existed, finally give up and we make our way back down the mountain. Citing the fairly intimidating Pléney – a large, steep, red-categorised slope – as too much pressure for my already burning thighs, we slowly loop our way down the inventively named Piste B, a winding blue run that takes you the long way round, but avoids the shaking limbs and pounding heart that is navigating the Pléney.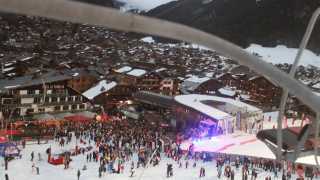 Part of the terror of the Pléney comes from its positioning: one long stretch that deposits skiers almost directly into the mouth of one of Morzine's most frequented après-ski bars, Le Tremplin. Stopping in at the end of a day for a well-deserved drink, I toast to my decision to avoid it, as rowdy revellers hoop and holler at the brave few that traversed its precipitous incline.
The year-round population of Morzine is just 3,000, a number that swells to more than eight times the size when all 25,000 holiday accommodation beds are filled. It's this size and variety of terrain that helps Morzine shed the cultural connotations of some of its neighbouring resorts.
But there is no snobbery, or proliferation of gilded designer boutiques and international outposts here. Rather, the streets are lined with independent businesses, and visitors are connected by a shared and genuine love for snowsports.
On my last evening, my partner's football team happen to be playing, so an early dinner is followed by a pilgrimage to one of the few places in town potentially showing the game: Le Crepu. Battling thirsty punters and weapons-grade ski boots, I navigate my way to the bar with two intentions: ordering a glass of wine and requesting, in my limited French, that they turn the televisions to the correct channel. It feels very indicative of what it means to be in Morzine that, two hours later, we're crowded around an enormous TV screen, surrounded by a multinational group of punters that had slowly gathered over the course of the game, everyone hollering with joy as West Ham score their winner. This is Morzine at its best: convivial, joyous, and damn good fun, both on and off the pistes.