With miles of wide beaches, a greenbelt of wildlife reserves and gorgeous heathland and a ton of gorgeous historic towns to linger in and explore, the East Anglian county of Suffolk makes for the perfect break at any time of year. Combining old English castles and Tudor villages with a food scene worth the drive from anywhere in the UK, Suffolk boasts more than enough for an epic week away: here are just a few of the places you should visit while you're there, plus some of the best holiday cottages courtesy of holidaycottages.co.uk.
Aldeburgh
For a seriously picturesque trip to the Suffolk coast, the small town of Aldeburgh is one of your best bets. Its rugged pebble beach is lined with pastel-painted seaside houses and beach huts where you can buy fresh fish, while its many pubs offer the perfect place to enjoy the sea views (or hide if the weather takes a turn). It's also great for independent shopping, and from local bookshops to the soon-to-open Fisher's Gin distillery, it's a great place to be all times of the year. Our tip: brave the queues at Aldeburgh Fish & Chip Shop, then head straight for the beach.
Where to stay: Monterey, a spacious and stylish bungalow that sleeps ten. The property is complete with a swimming pool and games room, and gives you great access to the country and coast. Seven nights from £1,449. holidaycottages.co.uk
Bury St Edmunds
About an hour and a half's drive from the coast at Southwold and 40 minutes from Cambridge, Bury St Edmunds is the beating heart of Suffolk, and its brushed-up streets sit in fine contrast to the bucolic East Anglian countryside that surrounds it. When in town, there's nothing better than wandering around the Abbey Gardens and exploring the independent shops and markets Bury has to offer. If you love beer, you're golden: you can have a pint in the Nutshell – one of the UK's smallest pubs – or visit the Greene King Brewery, which has fuelled the people of Bury St Edmunds since 1799. Come Christmas, it's home to one of the UK's biggest Christmas markets, too.
Where to stay: The Cart Lodge Hepworth, a charming waterside property based in a quaint village on the Norfolk-Suffolk border. Sleeps four and has its own private hot tub. Seven nights from £614. holidaycottages.co.uk
Southwold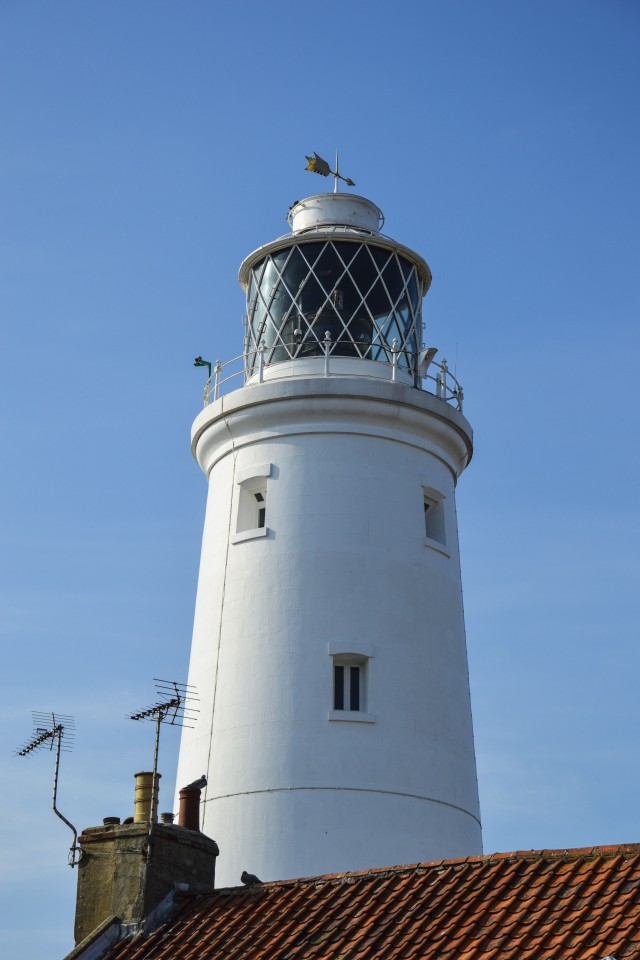 With an old-school pier, sandy beach and lighthouse, Southwold is about as close to classic British seaside as a town can come, but it's also home to some of the finest drinking and dining in Suffolk. Any trip into town isn't complete without a visit to the beautiful Victorian Adnams brewery building: Adnams is a local institution, one of the most successful breweries in the area, and has also won awards for its gins and vodkas, too. Once you've taken a tour there, grab yourself a seafood supper at Sutherland House, Coasters, or the rustic surrounds of the Sole Bay Fish Co.
Where to stay: Golden Rise Cottage in Lowestoft. Less than 100m from the beach, you're in prime position on the Suffolk coast. Seven nights from £623. holidaycottages.co.uk
Framlingham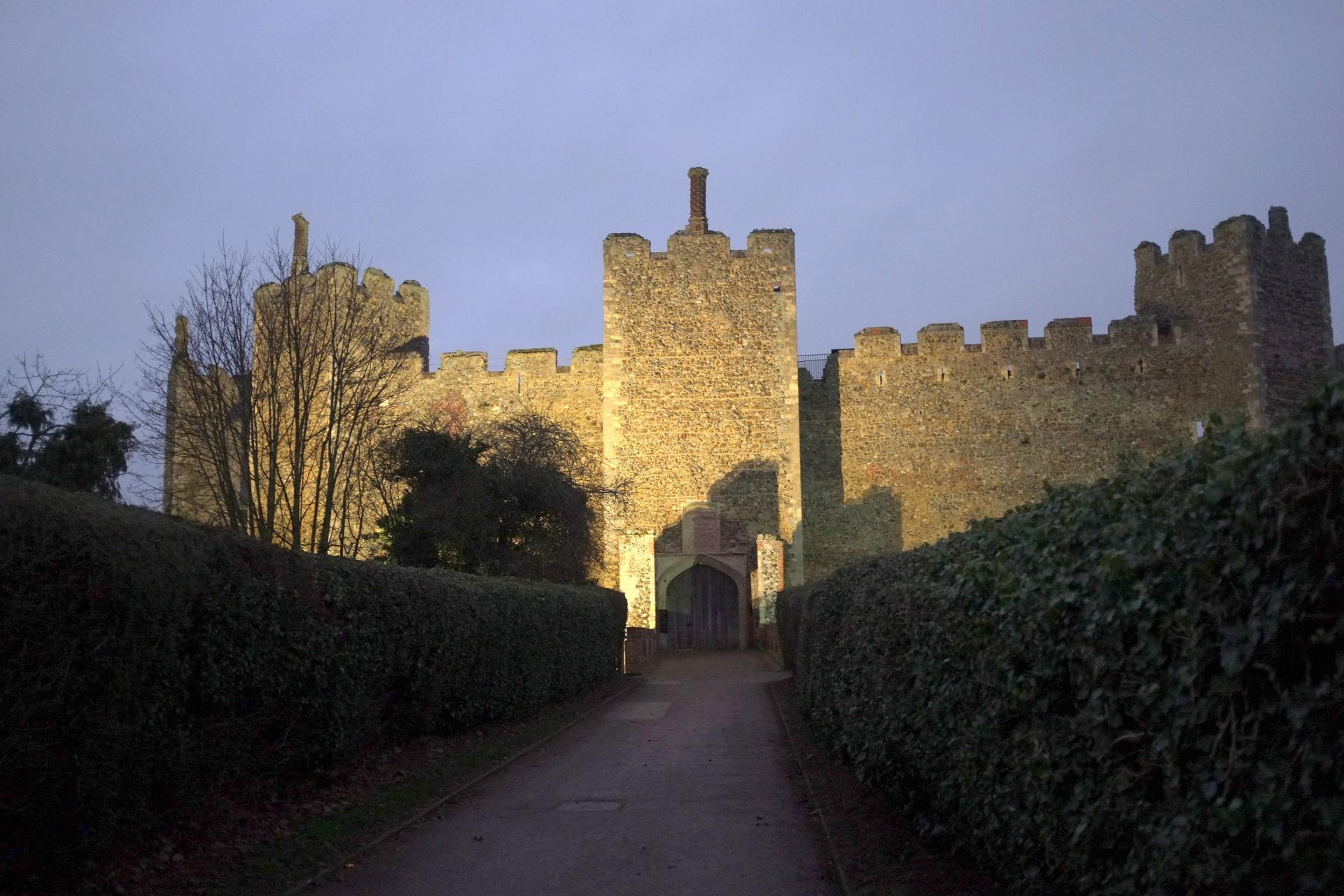 Swathed in history ancient and modern, the market town of Framlingham is one of the most beautiful places in Suffolk. The town dates all the way back to Anglo-Saxon times, and a towering 12th-century castle remains today as one of the town's key sights. Beyond the English Heritage-listed castle itself, you can explore the grounds, which are home to nearly 300 species of plants and 80 species of birds. In more recently, Fram – as it's known by the locals – has become famous as the place where Ed Sheeran was born and raised; the castle even gets a mention in the hit song 'Castle on the Hill'.
Where to stay: Debenham Mill, a striking mill conversion that sleeps two and makes for the perfect romantic escape. The property has a bedroom terrace, hot tub and woodburner seven nights from £517. holidaycottages.co.uk
Woodbridge
Found between the county town of Ipswich and the sprawling Suffolk Coast & Heaths Area of Outstanding Natural Beauty, Woodbridge a great base for exploring the countryside and bagging a little bit of culture. Just over the river from town, you'll find Sutton Hoo, the world-famous burial site that gave us one of the most important artefacts found on British soil: the Sutton Hoo helmet, which is now on show in the British Museum. Head further afield by bike or car and you can explore the nearby woods and fields full of wildlife, remarkable views and gorgeous country manors.
Where to stay: The Victorian Mill, a stylishly converted mill comprising three adjoining properties with connecting doors. Original features remain throughout the 16-sleeper property, while a hot tub has been added. Three nights from £2,609. holidaycottages.co.uk
Lavenham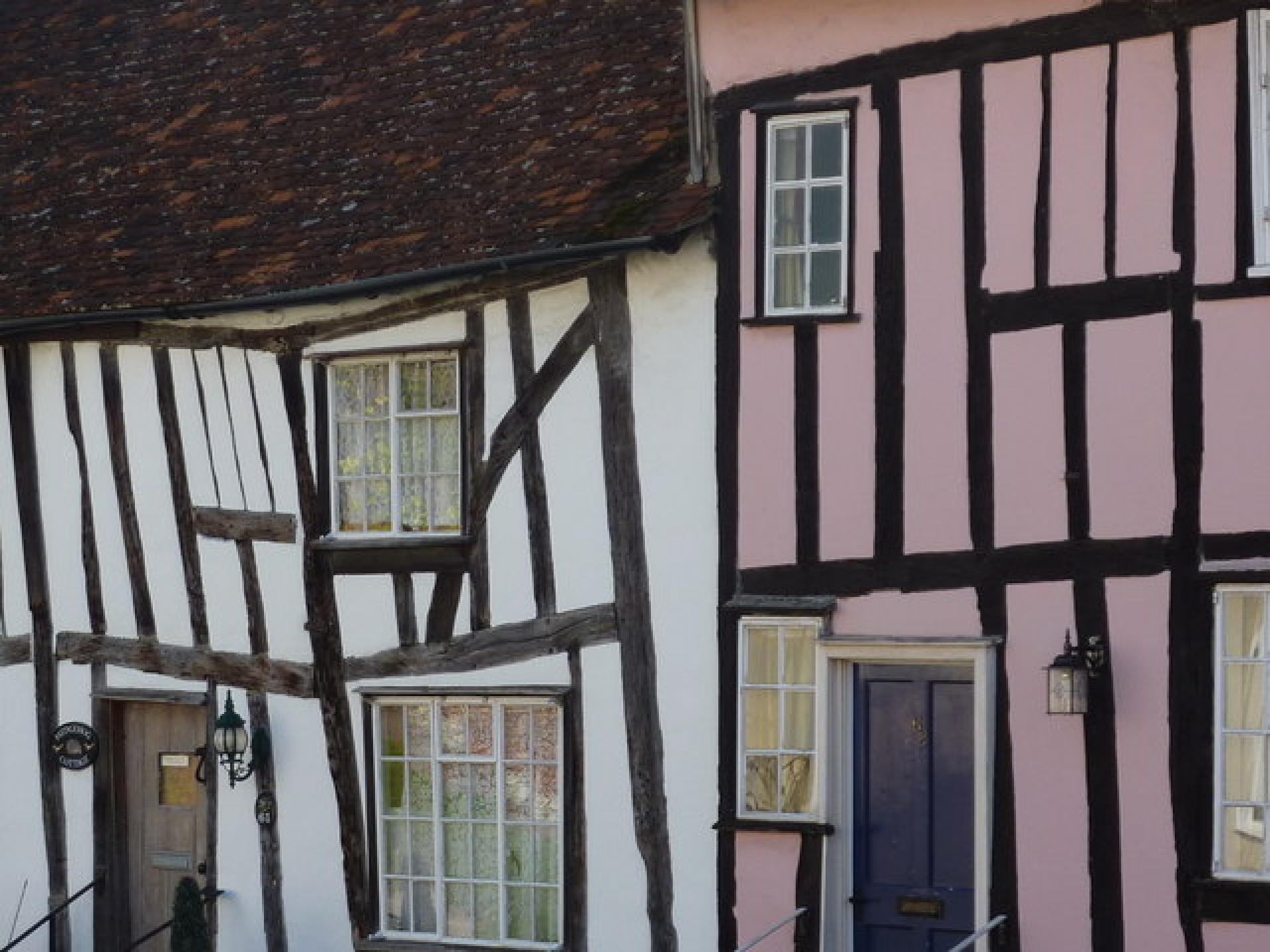 The Suffolk town of Lavenham is old England at its finest. From authentic Tudor houses to classic inns and antique village shops, it's one of the best-preserved examples of Medieval Britain remaining in the whole UK. With more than 300 buildings listed as being of architectural and historic interest, it's a real feast for the eyes, while the open fires, flagstones and delicious menus of local pubs like the Greyhound and Angel Hotel mean there's a feast for your belly while you're there.
Where to stay: The Old Post Office, a thatched cottage in the Suffolk village of Hitcham. Expect countryside views and dozens of footpaths and tracks to explore on foot and bike. Sleeps four. Seven nights from £535. holidaycottages.co.uk
Orford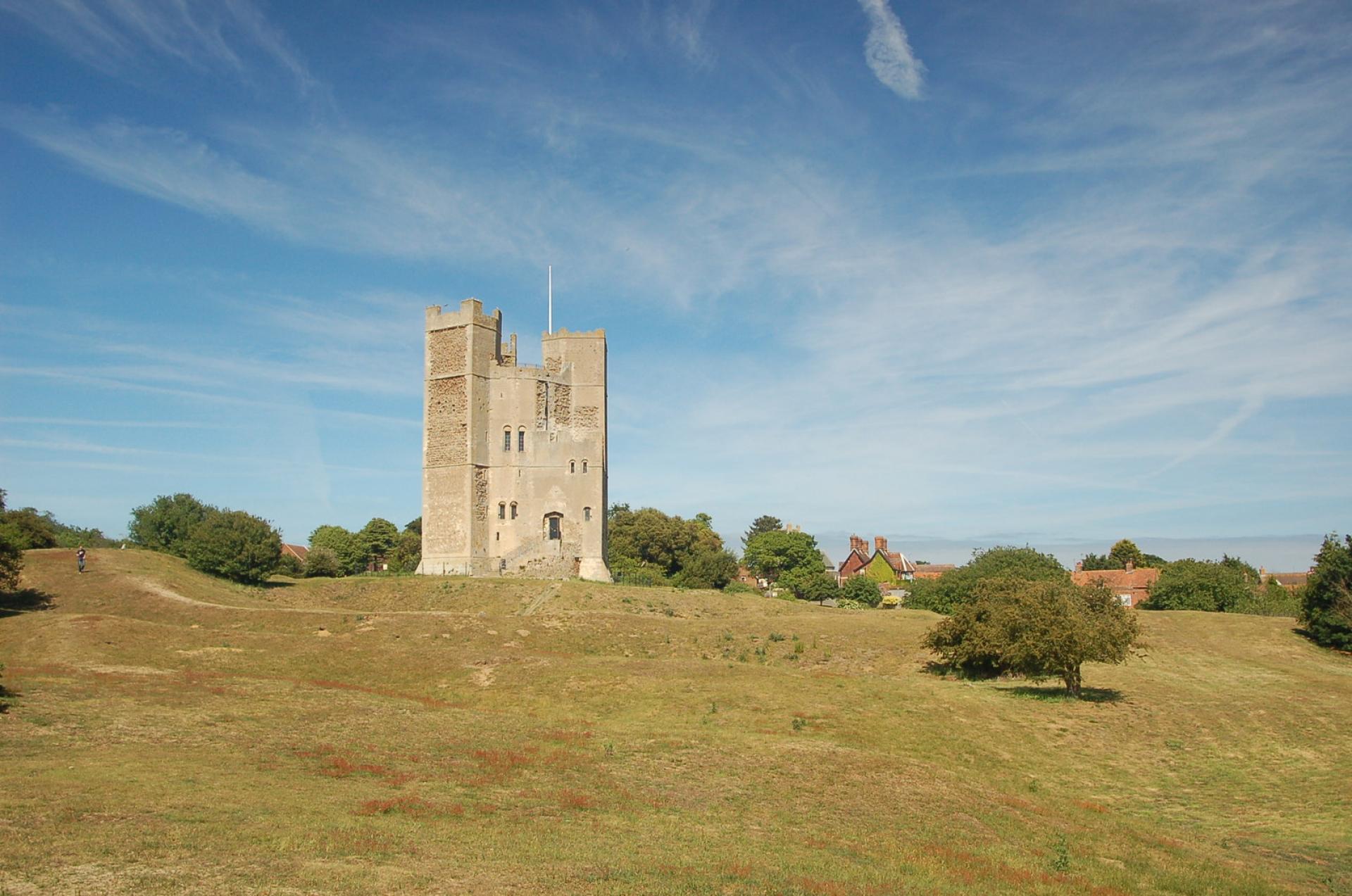 Of all the places on the Suffolk coast, the village of Orford may just have the most fascinating history. Its 12th-century castle was built during the reign of Henry II to consolidate power in coastal Suffolk, and its towering facade looks over the 10-mile-long shingle spit of Orford Ness that sits just over the Alde River from the village. Between the 1930s and 1970s, the Ness was used as a test site for new inventions like radar and certain components of atomic weapons, as well as a disposal site for RAF bombs. Since then, the land has been given back to nature and is home to rare desert plants, as well as hares, Chinese water deer, owls and falcons. Visit via ferry and stroll the trails to see a positive future among the area's eerie past.
Where to stay: Friston's Forge Cottage – a characterful and charming cottage that sleeps three right on the edge of the Suffolk Coast & Heaths AONB. Seven nights from £376. holidaycottages.co.uk