Christmas travel is great, isn't it? The rush to the shops, the queues for the train, lugging the whole family's presents across the city on the Tube – all in the name of a good time. Yeah, we'll give that a miss.
Whether you're looking to make a grand getaway for the Christmas break or fancy treating yourself to a glamourous ride to a Christmas meal somewhere special this December, Turo is the service for you.
As the world's largest peer-to-peer car sharing marketplace, the app gives you access to more than 9,000 vehicles in the UK, ranging from British classics like the Mini Cooper all the way through to classy rides like BMWs, Mercedes and many more.
Need a Land Rover Defender to fit all the gifts in the back? Easy. Fancy a Tesla because you want to give your partner a surprise ride to a Christmas party? Done. Want to drive your nephew home in a Porsche 911 because, well, why not? With Turo you can, and it often works out at up to 25% cheaper than car rental, with none of the paperwork.
What's more, if you're going away at Christmas and don't need your car, sharing a vehicle on Turo is just a few taps away. It'll help boost your gift budget, too.
Exclusive offer
Get £25 off your first trip with Turo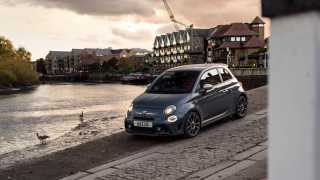 If making a saving of up to 25% compared to regular car rentals isn't already enough, we've teamed up with Turo to give you £25 off your first trip. You'll have unfettered access to an amazing array of vehicles everywhere from Cornwall to Fife, and booking is super easy, too. All you need to do to claim your exclusive discount this winter is apply the code 'ESCAPISM' to your new Turo account. See it as a little gift from us to you this Christmas.
Find out more at turo.com, by reading the Field Notes blog at blog.turo.com, or by downloading the app in the App Store or Google Play. Valid until 30 June 2020. Guests must be over 21 years old and have held a UK drivers license for two years or more. Other terms apply.