The Great British Summer is knocking on your door. Are you ready?
For many Brits, the pandemic changed the way that we experience the outdoors. With foreign travel strictly verboten, people took to the forests, valleys, hills and dales of their home country to get what they needed: the experience of freedom and freshness.
With that in mind, it's unsurprising that outdoor activities surged in popularity and sports like trail running, climbing, cycling, canoeing and surfing truly took flight. Camping and especially wild camping became a perfect means of escaping your all-too-familiar house and communing with nature.
Now, for the first summer since the pandemic, we can also mix and enjoy each other's company without the same concerns as we did in 2020 and 2021. And with festival season on the way, we'll finally be able to connect with music and each other in the great outdoors without any qualms or hesitation. This year looks to be one of the best on record. Festivals of all shapes and sizes are flexing their muscles, from Wilderness to Glastonbury.
As such, below you'll find a roundup of high-quality kit – the perfect companions for both solo camping pursuits and outdoor events.
Rab Neutrino 400 Sleeping Bag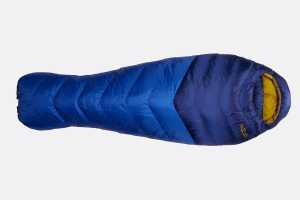 Rab Carrington famously travelled to Argentinian Patagonia in 1973 on an expedition, realised that his climbing equipment hadn't shipped due to a dock strike in Liverpool, and became a sleeping bag autodidact, learning to craft them by hand himself during a six month stint in South America. Now, almost fifty years later, the Rab brand builds some of the best in the industry. The Rab Neutrino 400 cuts corners effectively with a tapered design that cuts down on weight and bulk, offering comfortable, safe warmth at just 775 grams. It's the ideal choice for fast and light missions, whether you're taking on a marathon weekend in the mountains or sprinting for the best campsite at the festival.
£380; rab.equipment
Artilect Darkhorse Zoned Leggings and Top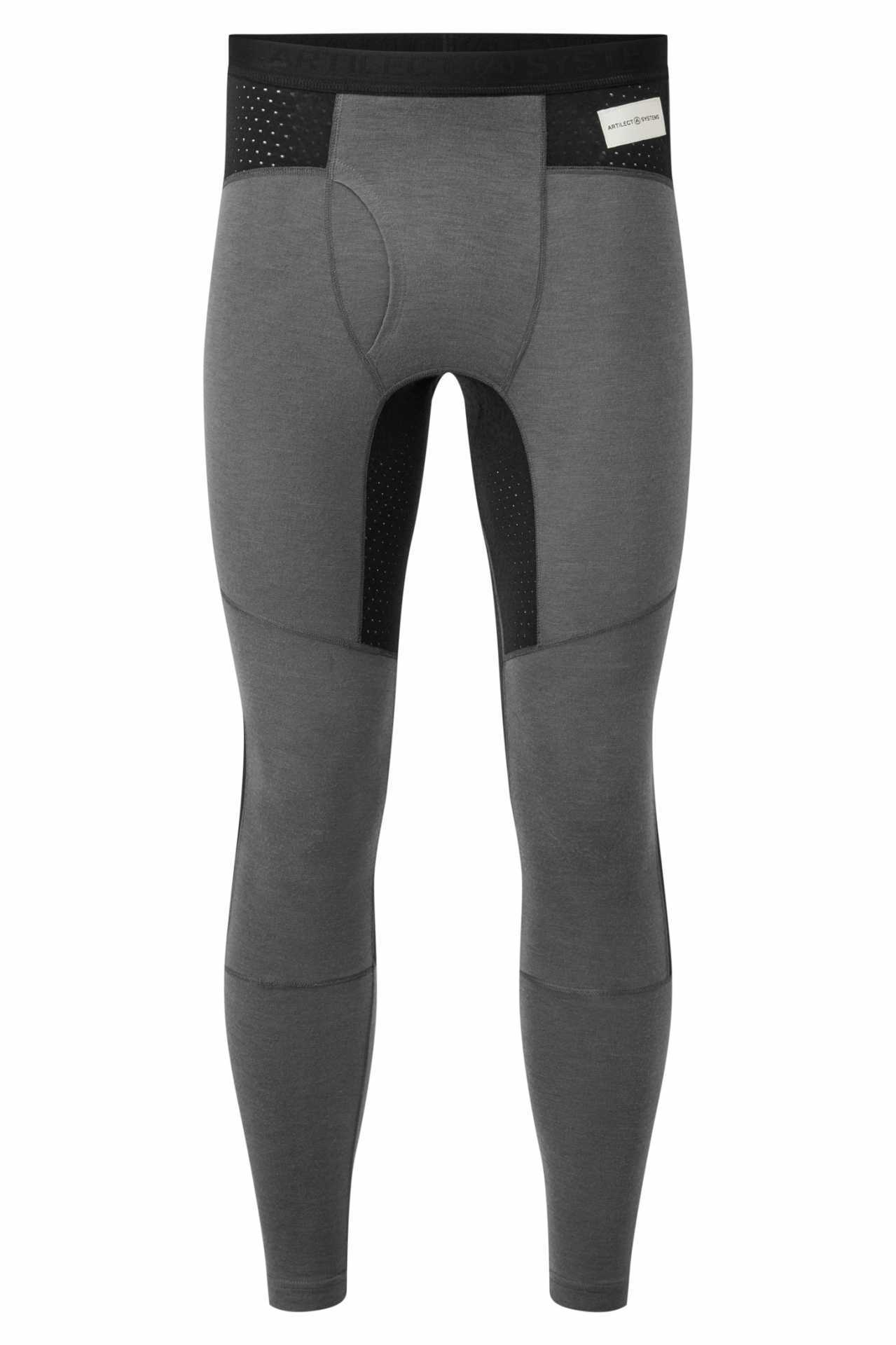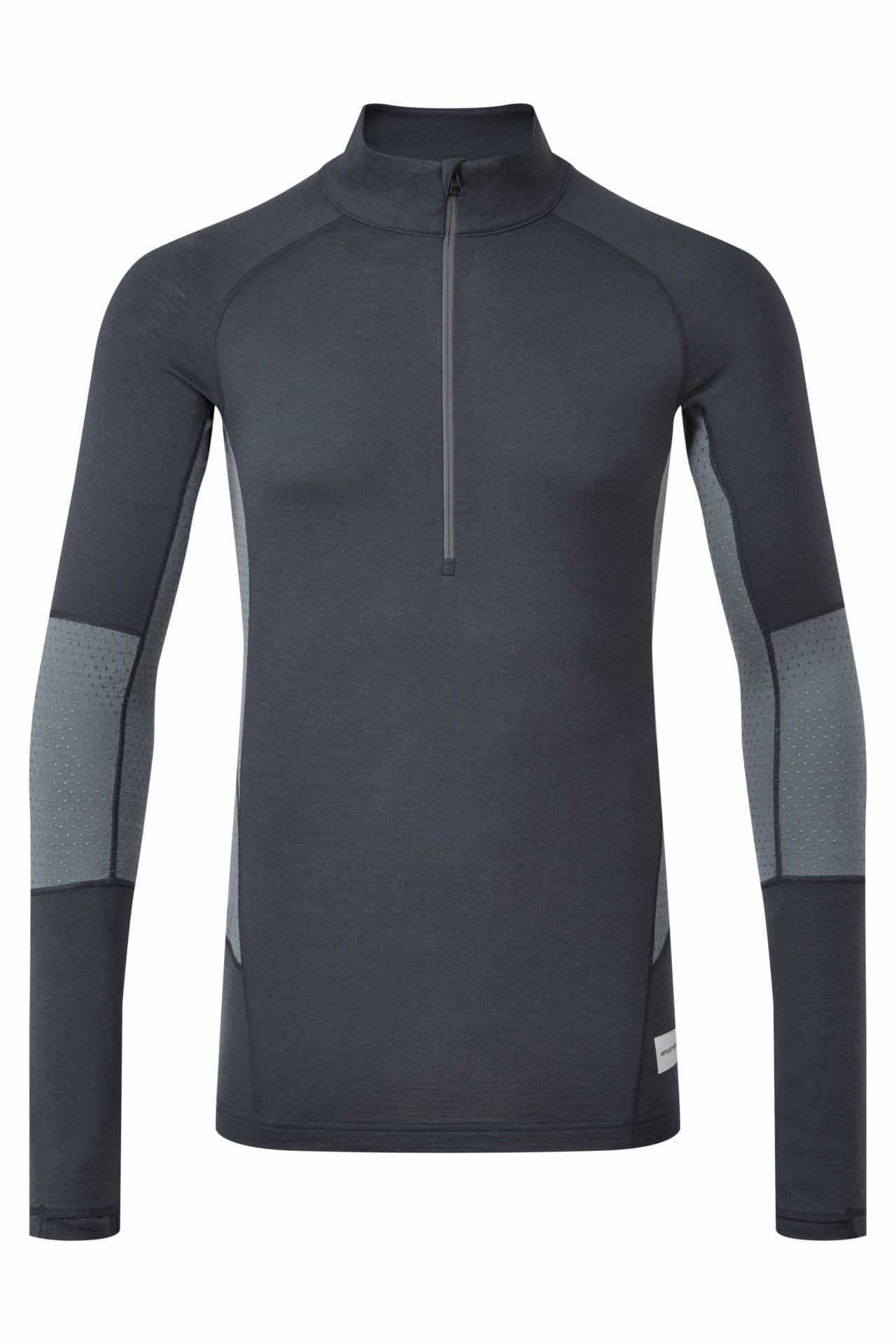 What's the quickest way to ruin your sleeping bag? Sliding into it in a state of grime. The lofted fibres that keep you warm are degraded by oily skin, no matter if by bagging a peak or navigating a crowd of 100,000 at the Pyramid Stage. One of the ways to circumvent this is by wearing a baselayer, and perhaps the best baselayers on the market are being made by Boulder, Colorado brand Artilect. Prioritising sustainability and innovative technology such as Nuyarn merino fabric will ensure that you are perfectly thermoregulated. Bonus points: it's also one of the most odour-resistant textiles available, so you'll smell less rank when it's time to head back to reality.
£100; artilect.studio
Dometic Patrol 20 Coolbox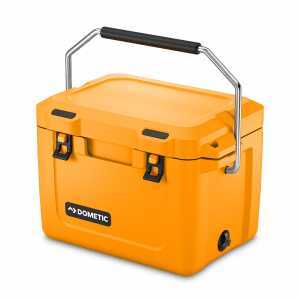 Swedish company Dometic has built its name by specialising in powered and electric coolers that likely work better than the refrigerator in your student residence. The Patrol 20 Coolbox sees Dometic flexing to create an exceptional non-powered traditional cooler that will keep your items chilled for days with no need for an electrical socket. It's thick PU insulation and deep-freeze lid seal will ensure that your ice lasts, making it ideal to take along on a canoe trip or to a festival. There's a one-handed rubber latch for convenient opening and closing of the lid, so chances are you won't leave it open, no matter how many beverages you've consumed from inside.
£199; dometic.com
Arc'teryx Sinsola Hat Colour Block
A good hat serves many purposes: protection from the sun, certainly, but it can also make you stand out from the crowd, which is important when you've mislaid your friends at a festival. Vancouver alpine brand Arc'teryx's Sinsola colour block sunhat does just that, keeping you cool and comfortable on the trails whilst really popping as a gorpcore fashion piece. It's super lightweight and breathable, comes with a drawstring to keep it steady and is compressible enough to stow in a pocket. This is your parent's sunhat gone space age.
£50; arcteryx.com
Yeti Camino 35L Tote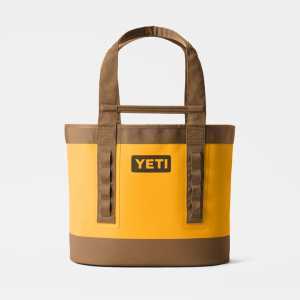 Want to take your tote to the next level? Yeti elevates it to the stratosphere with its mind-bendingly capacious, waterproof Camino 35L Tote. Made from Yeti's patented high-density Thickskin, a laminated, puncture-resistant nylon, it can take the hardest knocks and is useful for pretty much everything out of doors, whether carrying climbing gear, taking your kids to the beach, setting up a barbecue or picnic, and especially transporting camping equipment from the car. It boasts a cross bar for added carrying ease, interior dividers and zippers for optimal organisation and MOLLE webbing - perfect for attaching your favourite bottle opener or carabiner.
£150; yeti.com
Montane Minimus Jacket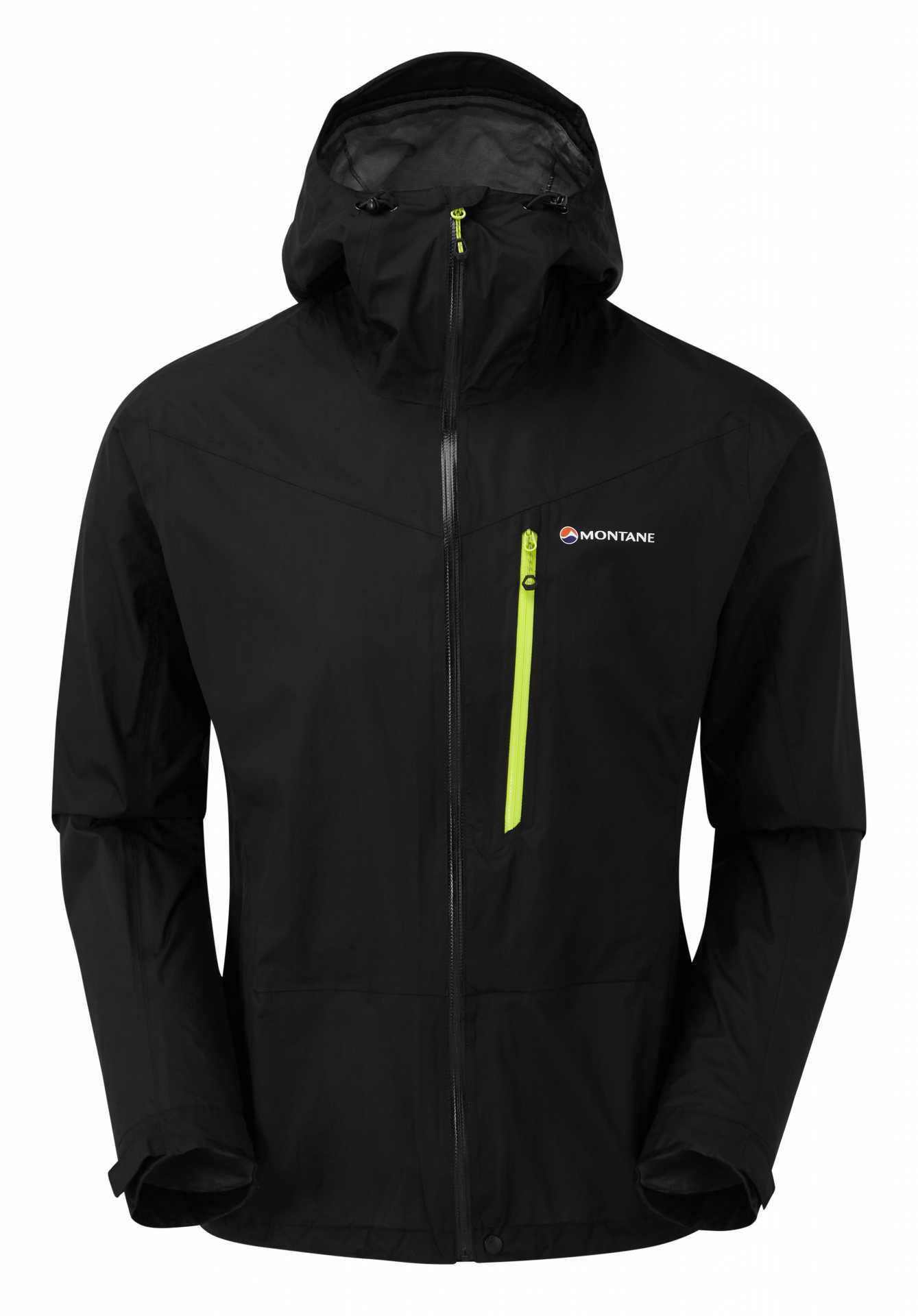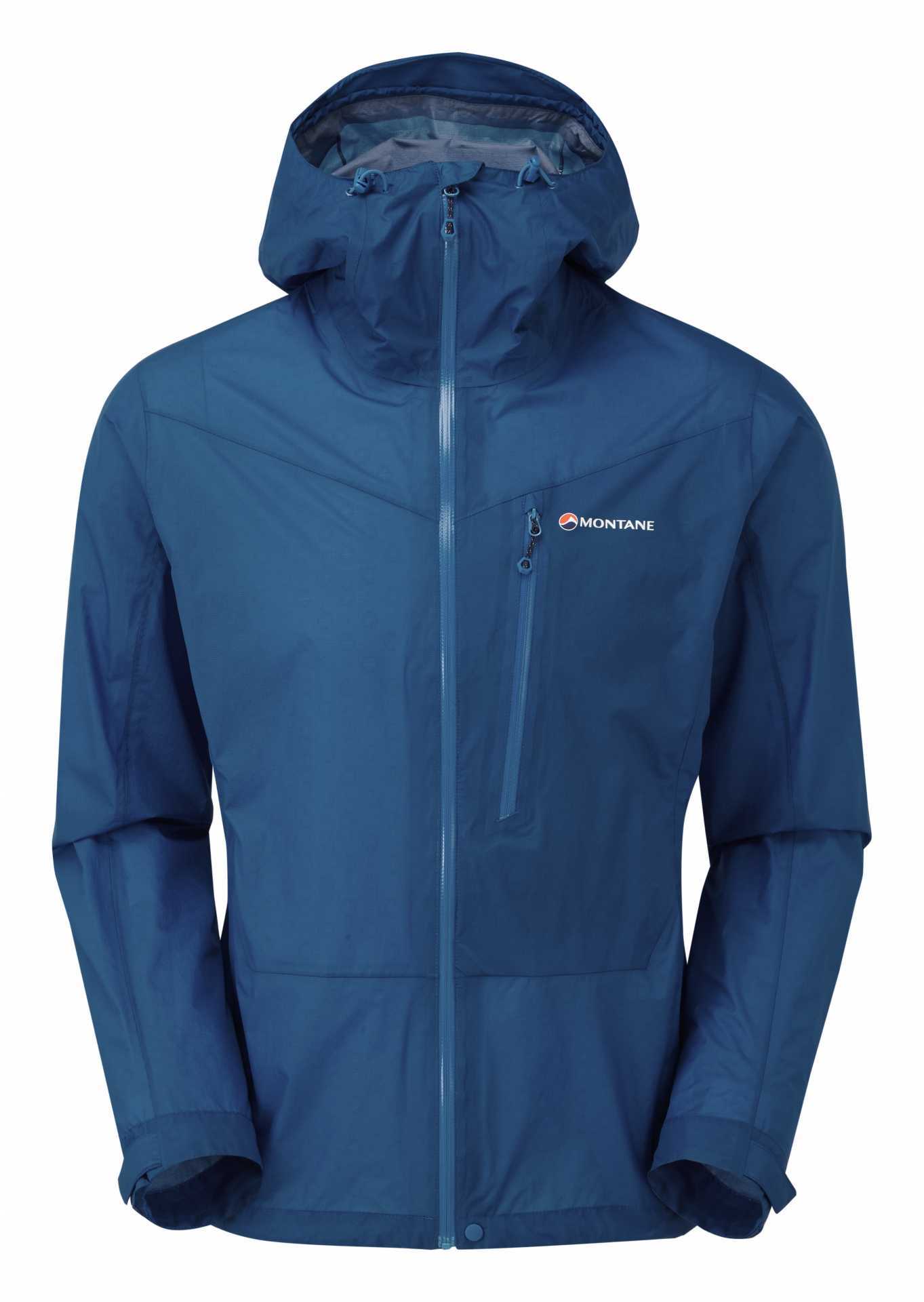 Fun fact: the United Kingdom averages less rain fall than France. Whilst days here may be a little less sunny, the chances of avoiding showers are a bit better in Blighty. As such, having a really light and packable jacket that you can keep in a pocket and whip out when the heavens decide to open is often much better than having a heavier GORE-Tex jacket, and the Montane Minimus ticks all of those boxes. Made from 15 Denier Pertex Shield and coming in at a featherweight 190 grams, it's eminently stowable and breathable, easily whipped on or whisked off.
£165; montane.com
HOKA Sky Kaha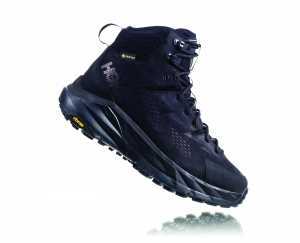 After a few hours Wellies lose their charm. Upgrade your outdoor experience with a pair of HOKA Sky Kahas. Perhaps more than any sports shoe, HOKA breeds devotees with ultralight, walking-on-pillows maximalism. The Sky Kaha sees the brand exporting its tech to hiking boots, with an EVA top layer for peerless comfort next to the foot, a Vibram® Megagrip hi-traction outsole with 5mm lugs to ensure you cling to the rock, and a GORE-TEX bootie so your feet remain dry and happy. It also looks like something you might catch Kanye West wearing – it could cope with a catwalk as easily as a crevasse.
£180; ellis-brigham.com
Salomon ADV SKIN 12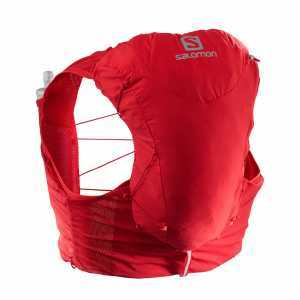 Often in the outdoors, you really don't need to bring as much as you'd think and benefit from breaking down your pack to the bare minimum. The Salomon ADV SKIN 12 facilitates just this. Built for running long distances in wild places and endurance races, the ADV SKIN 12 integrates two soft flask pockets in the front with the option to add a hydration bladder, two front stretch pockets, a main stretch compartment, a back pocket and pole holder solutions. More importantly, it uses Sensifit™ technology and a quick link sternum strap to ensure it is one of the most comfortable running vests on the market, and easily packable in case you'd like to run a ridge on a longer trek.
£140; salomon.com
Loewe We.Hear Speaker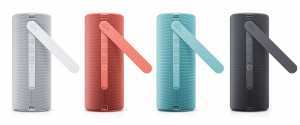 No matter if you're toasting marshmallows by the campfire or packing up your sleeping bag in the morning, music can perfectly complement the camping experience. German television and audio manufacturer Loewe recently launched a sub-brand – We. by Loewe – and has produced a wonderful, portable Bluetooth speaker. It's been given the coveted IPX 6 rating, making it both splash-proof and dust-proof, and equally suited for either Glastonbury or Burning Man, in case you want to kick it in your tent before or after the headline acts. With 17 hours of playback, you can count on it when you need it most.
€99; we-by-loewe.com
Helinox Chair Zero High Back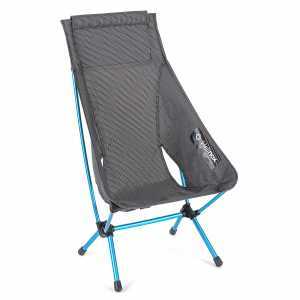 There are two types of outdoorsperson: there's the type that wants to be comfortable and the type that wants to go ultralight. Helinox splits the difference by creating ultralight products that will help you feel at home in the wilderness. Helinox's new Chair Zero High Back is case in point. Utilising top-of-the-line DAC aluminium alloy poles, the designers have created maximum strength with minimum weight: a cosy, supportive chair that weighs in at a featherlight 690 grams. It's also eminently packable, and would stow easily in a backpack or in a vehicle. For anyone looking for a top-of-the-line camping chair, this is it.
£160; helinox.eu